How to Start A Blog that Make Money in 2023 (Beginner's Guide)
This is a step by step beginners guide on how to start a blog in 2023 that makes money online –  (In 30 days.)
In this easy tutorial, you'll learn:
How to choose a profitable blog niche
How to buy a web hosting
How to write a SEO optimized blog post 
How to make money blogging
…and lots more.
Let's get started:
How to Start a Blog in 2023
A blog is a type of website that frequently publish and update content on the web.
Blogs are often run by a single or a group of people to present information in a conversational style.
Should you start a blog in 2023?
Starting a blog in 2023 can be a great way to earn money if you can create quality content and monetize your blog through advertising, sponsorships, or selling digital products.
In other words, blogging is worth it in 2023.
One of the misconceptions about creating a successful blog is that you need to be a great writer.
That's not true.
People read blog posts to get a solution to their problems or for entertainment purpose.
For example – a health blog reader who wants to get six-pack abs will prefer reading a blog from a guy who has six-pack abs than reading the research paper of doctor.
Bottom line – Anyone can be a successful blogger if they care about their audience and have a strong passion for the topic they write about. Additionally, there are plenty of blogger vacancies around the globe. 
Here are some valid reasons you might want to start your own blog right now:
Make money from home – Blogging is one of the best ways to make money from home. You can earn money online without investing anything. Successful bloggers like Jon Morrow, Pat Flynn, and Adam Enfroy are making lots of money through their blog.

Share your expertise (Story) – A blog allows you to share your thoughts to the world. You can make a blog website on any topic you want and share your expertise to a bigger audience.
To build your online brand – A blog can help you build your online brand. Many bloggers have established themselves as an expert because of their blog. In fact, businesses who blogs get 97% more links to their websites.
Find a community – Starting a blog can help you find a community who have the same interest as you. You can share your expertise with people and vice-versa
To improve your writing – A blog can help you establish as a successful writer like Jeff Goins.  Additiaonlly, blogging will improve your writing skills and help you grammatical error-free writing.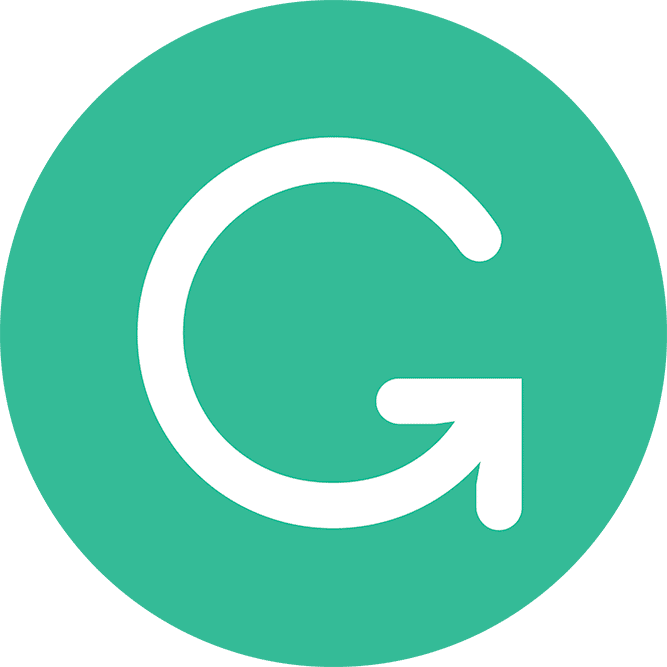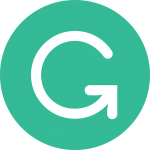 Avoid embarrassing typos and grammatical errors
What is the best platform to start a blog?
Short answer: WordPress.
Here is why?
WordPress is the most popular and easy-to-use CMS in the blogging community. Currently, 35% of the websites in the world are running on WordPress.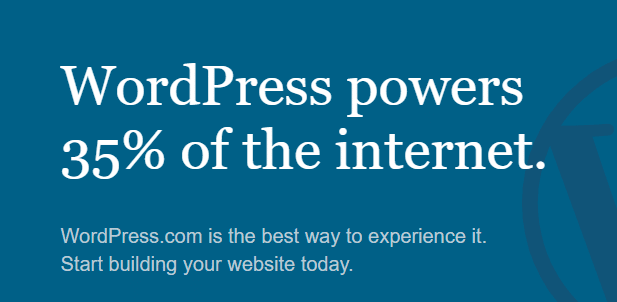 How much does a blog cost?
Short Answer: As a beginner, you can start a blog in less than $100 with a robust hosting and free domain for a year with Hostinger. The best part about Hostinger it will auto-install WordPress for you.
Long Answer: Starting a blog can cost you more than $1k that includes domain name, premium themes, plugins, hosting, etc.
How long will it take to make money?
Those who treat their blog as a part-time job can easily make $100-$200+ within 6 months.
On the other hand, if you want to make a consistent full-time income then you will have give it at least 12-24 months.
Can I start a blog for free?
Of course, you can do.
You can start a blog with no money from scratch on these platforms:
Blogger
Typepad
WordPress (.com version)
Tumblr
Medium
And even Quora
But, if you are serious about building a profitable blog that makes money. Then, you shouldn't start a blog for free.
Why?
Following are the reasons you should not start a blog for free.
Limited money-making opportunities – Free blogging platforms often limit money making opportunities unless you upgrade to a higher level. You'll have to pay for the upgrade, which kills the purpose of having a free blog in the first place.
Lack of support – Companies don't offer their premium support on free plans. It means you'll have little or almost no support. To get help, you will have to pay for them.
Access to only basic features – Basic features won't be a problem when you are starting a blog for free. But as your blog grow, you will need more space and features that you won't be able to find on free blogs.
Switching isn't easy – In future if you want to migrate to another service, it won't be easy. Even though, if you try to do it yourself, chances are you might make some blunder mistakes. And hiring a professional will cost you lots of money.
Data aren't safe – Companies don't provide security on free blogs because security cost them. Hackers can easily hack free blogs as there aren't much security available.
I hope you got me now why I'm suggesting you to avoid free blogging platforms.
If you are ready, let's go to the next chapter…
How to Choose a Niche for Blog
Now you have seen why starting a blog in 2020 can be one of the best decision of your life, it's time to learn how to choose a niche for the blog.
Most bloggers fail to make money through their blog. It isn't they are not talented but because they choose the wrong niche (often more competitive or no competition at all).
In this chapter, I will show you how to find a niche that makes money.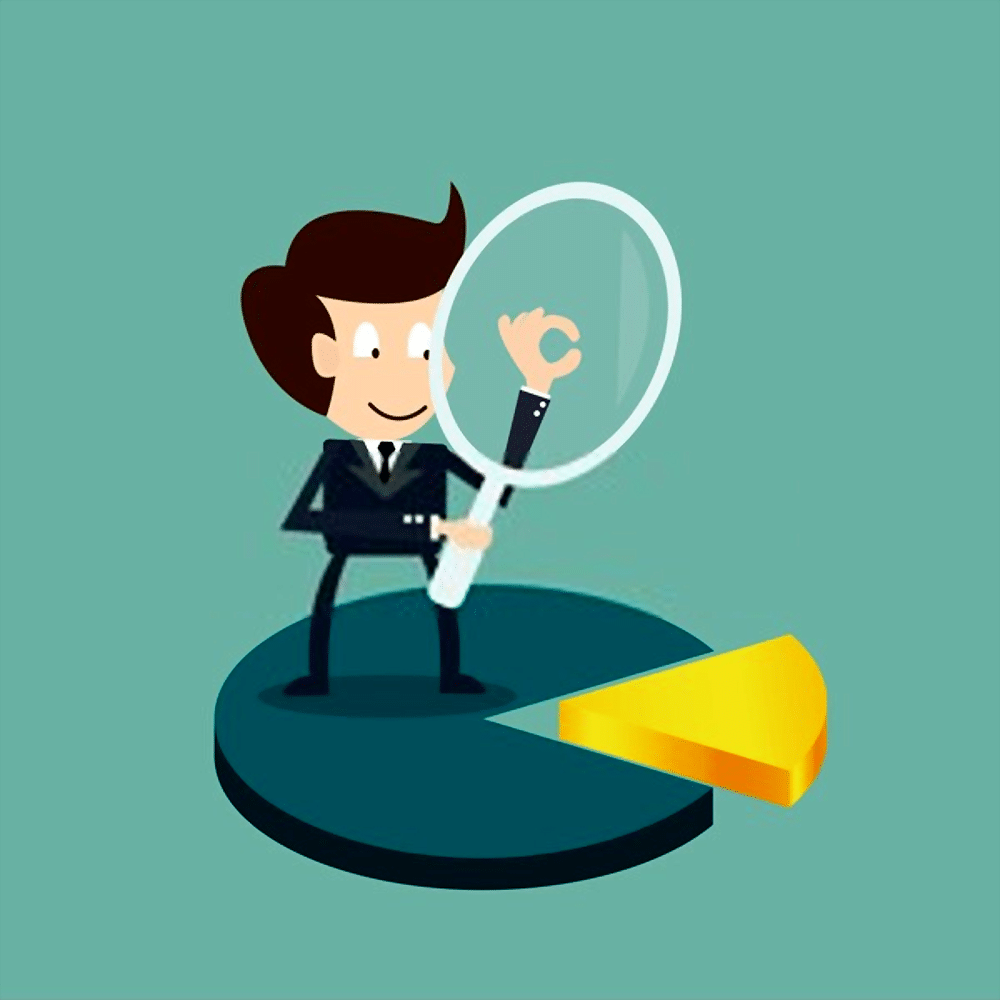 A niche is a small, specialized market for a particular product or service.
For example – within the market of fitness workouts have many different segments or niche: six pack abs, weight loss for women, and yoga.
These are all niche markets within the broader market of fitness workout.
How to find a niche for your blog?
Almost every market can be further refined or divided by particular needs or specifications.
Following are the methods to find a niche market for your blog.
Brainstorm ideas – Make a list of all topics that interest you most such as Cricket, Movies, Politics, Health, etc. Don't worry if the list of ideas is getting long; the more ideas are good at this stage.
Pick a topic you enjoy talking about – You have the list of ideas, now filter it with topics that you are passionate about, that could be Cricket, Fitness, etc. Readers won't read your blog posts if you don't write them passionately.
Check competition in your niche – This is where most bloggers fail. They choose the wrong niche without seeing the competition and never make it.
For example – You eat movies, sleep movies, and dream movies.
Should you start a movie blog, right?
No. There is a little problem…
You'll have competition from IMDB, Rottentomatoes, and Bookmyshow, etc.
Okay, you left the idea of starting a movie blog.
Now what?
You go straight to another favorite topic of yours: Stop a dog from biting its tail.
After searching on Google, you find that there is no one writing about that topic.
Think again.
No one writing means zero competition even if you make a blog about "Tail Biting Dogs" who will read it.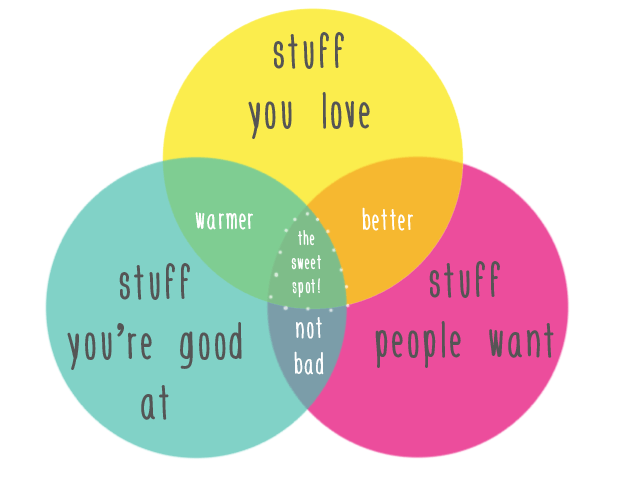 Bottom line: You will have to make a balance between your interest, trends and competition.
Long-term potential – A blog should have enough content for getting going long. If you have a long term goal with your blog, then never create a blog on seasonal topics like Delhi Election 2020.
For example – Starting a blog on Fidget spinner is not profitable anymore as it used to be.
Instead, choose a timeless topic. Make a blog on evergreen topics such as "How to make six-pack abs".
You can search for the trend of any topic or search term using Google Trends.
You can also compare topics. As you can see, the Fidget Spinner trend is down compare to Play Pacman.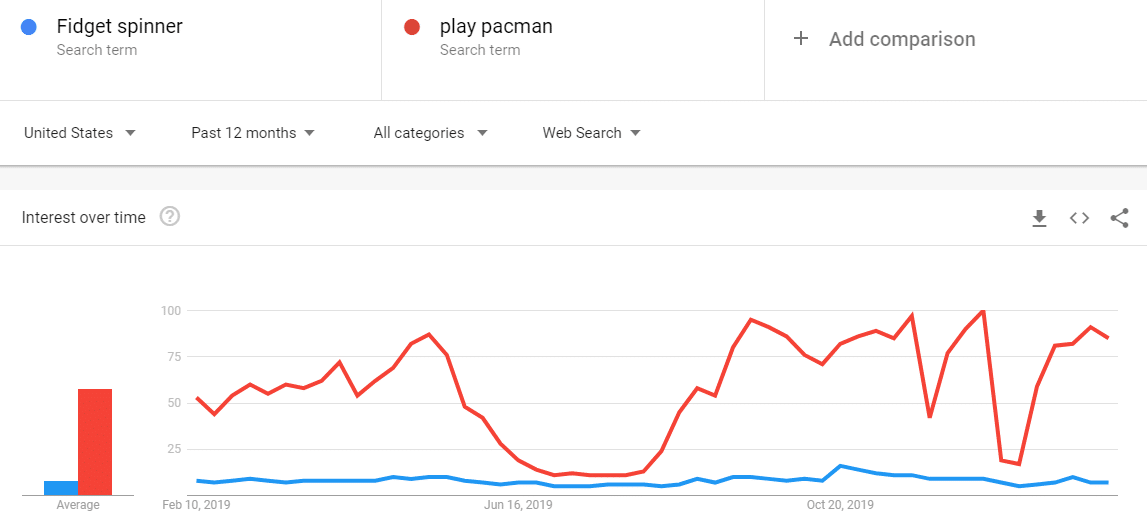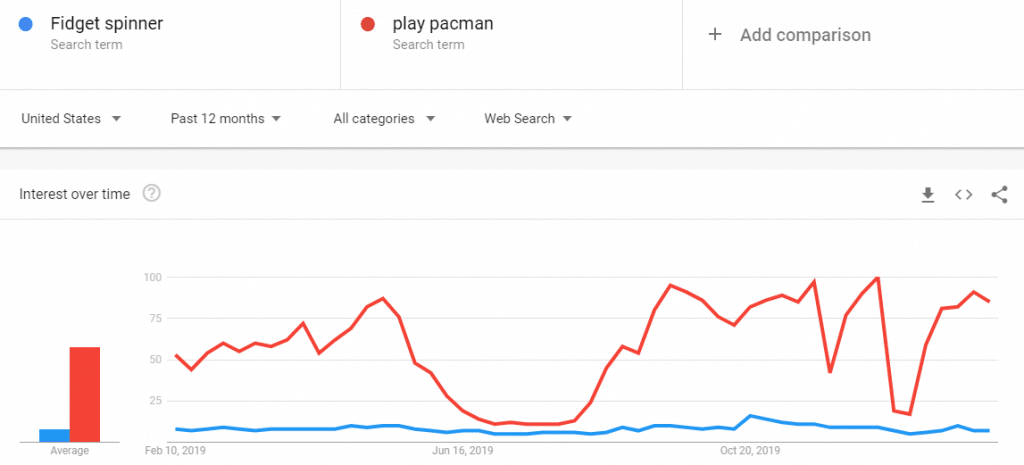 How to Choose a Domain Name
In this chapter, you will learn how to choose a domain name for your blog.
Choosing a perfect domain name for a business, blog, or a website is a challenging task for newbies.
It takes lots of time to think and research before you buy a perfect domain name for your business or a company.
So, if you want to learn how to find the best domain name for your blog, this chapter is for you.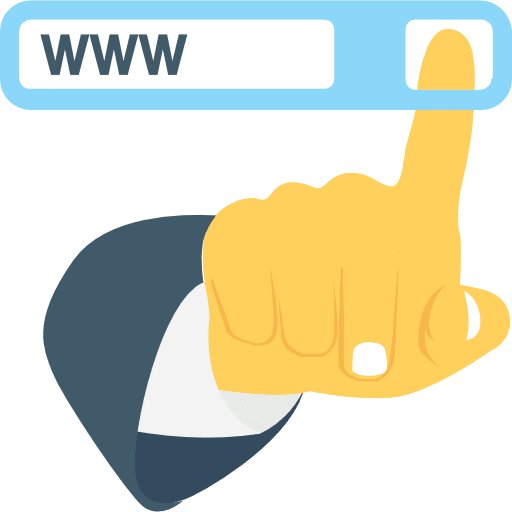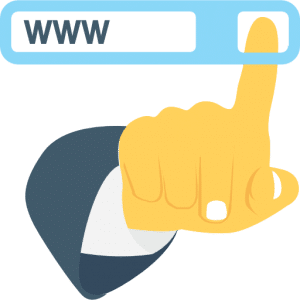 A domain name is your website or blog's identity on the web. In other words, it is an address that you type into a website browser to access a website.
For example – A domain name for https://example.com "example" is the domain name.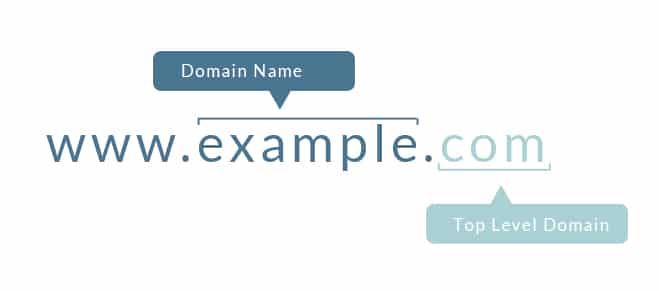 The domain name you choose should be unique, meaningful and easy to remember.
Things to remember when choosing a domain name
People often make a mistake while buying a domain and regret later. Here are things you need to consider when purchasing a domain name.
Make it easy to type – Your domain name should be easy to type. A simple domain makes it easy for customers to find your site.
Keep it short – If your domain is long and complicated, chances are customers mistype or misspelt it. Short and simple website name works best.
Use keywords – Try to find a domain name that includes the keyword that people enter when searching for your products or services.
For example – if you are selling pet foods, you may want to register a domain name petfoodhub.com or petfoodshop.com. It helps improve your website ranking in search engines and make more sense to the users.
Target your area – If you are starting a blog targeting local audience consider including city or state in your domain name such as phonenixplumbing.com. It helps the local audience to find your website.
Use the right domain name extension – Extensions are suffixes. For example – A .com, .in, or .net, etc. Make sure to choose the one that works for your business.
Be memorable – There are millions of registered domain name, having an easy to remember domain name is important for your blog.
Once you finalized a name, share it with your friends and ask them, if that makes sense to them.
Helpful Read: Ultimate Guide to Find Domain Name
How much does a domain name cost?
A domain name generally costs around $14.99 / year, and web hosting normally costs $7.99 / month.
Price varies depending on which domain registrar you choose and what kind of web address you want to buy.
This is a lot of money for a beginner who is getting started with blogging for the first time.
Thankfully, Hostinger recommended hosting provider is offering  a free domain name and over 75% off on web hosting.
Click here to Claim this Exclusive Hostinger offer.
Additionally, you can buy a domain name from NameCheap; they have some great deal on domains.
How to Find the Best Web Hosting
You have bought your domain. Now it's time to learn how to find the hosting for your blog.
Choosing a hosting can be challenging if you have never purchased a web hosting before.
You'll have to go through with the lots of hosting reviews, and your hosting must have:
Excellent performance
Competitive prices
Superfast speed
In this chapter, I will show how to choose a web hosting for your blog, which has all of these.
Web hosting is the place where all the files of your website stored. It is like the home of your website where it actually lives.
In other words, if a domain name is the actual address of your home, then hosting is the house that address points too.
Helpful Read: Best Web Hosting Services of 2023
What should you look for a WordPress web hosting?
With so many factors to consider picking the right website hosting is difficult. There are lots of things that you need to check out before you buy web hosting.
Let's talk about the crucial features that make a web host amazing.
Excellent performance – Speed matters most when you are running a blog. Having a fast loading blog, will provide you an edge over your competitors. One of the reason sites performs poorly not because you didn't optimize it well, but the poor web host performance. So, keep your eye on these metrics first when choosing a hosting for your blog.
Competitive prices – Of course, top hosting services which have excellent speed aren't cheap. You don't need to be sad. Because hosting services providers (Hostinger, A2 Hosting, and DreamHost) have starter hosting plans for beginners that can handle a small and mid-sized blog without facing any downtime.
Premium features to run blog smoothly – Specific features are what makes a web hosting great. Some hosting providers have the best customer support of WordPress expert, while others have 1-click WordPress install, and dedicated managed hosting.
Nevertheless, these aren't the only criteria to keep in mind when choosing a web host, but they must have these features.
Recommended WordPress Hosting
The following are the top three most popular hosting services for WordPress blogs which are offering shared and managed hosting both.
Let's look at the key features for each of them:
Hostinger (Recommended for Begginers) – Hostinger is a popular hosting service for WordPress blog. Apart from its remarkable features and customer support, it offers one of the best prices in the market.
Key features:
Free domain name
One-click WordPress staging sites
Free SSL certificates and CDN
Free website migration
Click here to Checkout Hostinger Hosting
A2 Hosting – A2 Hosting is faster, reliable and known for its excellent performance. They claim they will load your website 20X faster than other WordPress hosting providers.
Key features of A2Hosting:
99% Uptime
24X7/365 Guru Crew Support
Free Automatic Backup
Anytime Money Back Guarantee
Good news for you. A2Hosting has agreed to offer our users 51% off on web hosting.
Click here to Claim this A2Hosting offer.
Dreamhost – DreamHost is one of the recommended hostings for WordPress by official WordPress.org team. DreamHost has almost 20 years of hosting experience and have hosted over 1.5 million websites.
Key features of DreamHost:
Fast SSD storage
Pre-WordPress installed
Free WHOIS privacy and SSL certificates
100% uptime guaranteed
DreamHost is offering our users a free domain name and over 47% off on web hosting.
How to Install & Setup a WordPress Blog
You have a domain name and web host.
Now, it's time to get your blog online.
In this chapter, I'll show you how to install and set up a WordPress blog from scratch.
My personal recommendation for web hosting is Hostinger.
Why?
They are offering a free domain plus special discount on hosting for Curious Blogger readers. More than that, Bluehost is a recommend hosting by WordPress official website.
Let see…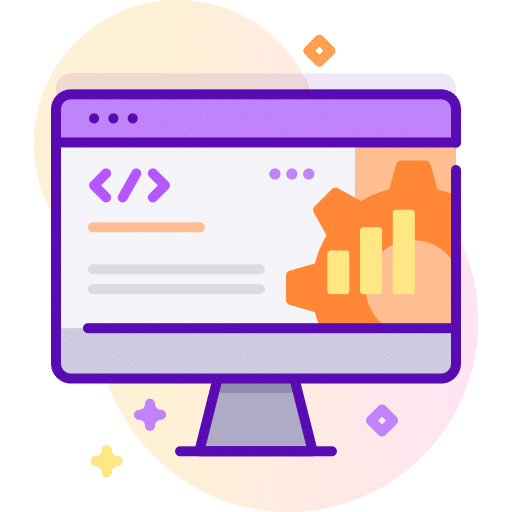 How to Install WordPress on Hostiner
Now, it's time to make you blog live.
Go to Hostinger and click "Start Now."
There, you'll see four pricing plans. I'd recommend you to choose "Starter" plan for $2.99/month, it has everything you'll need to run your blog including a free domain name.
To save money, you can opt for four year plan, otherwise, yearly, and monthly plan also works.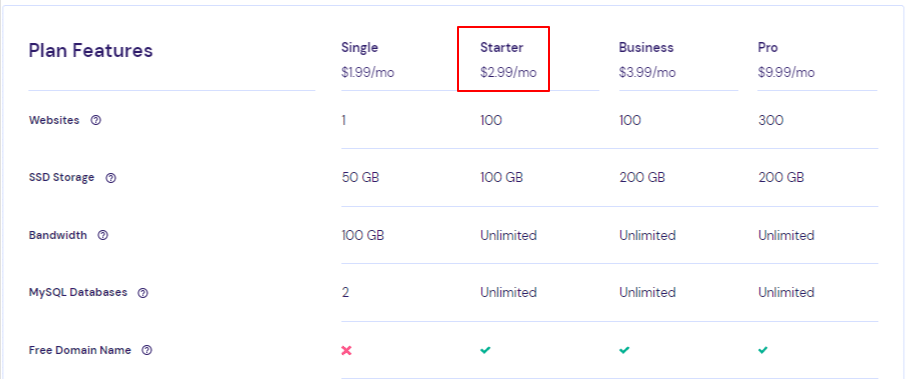 Next, you need to setup your Hostinger account.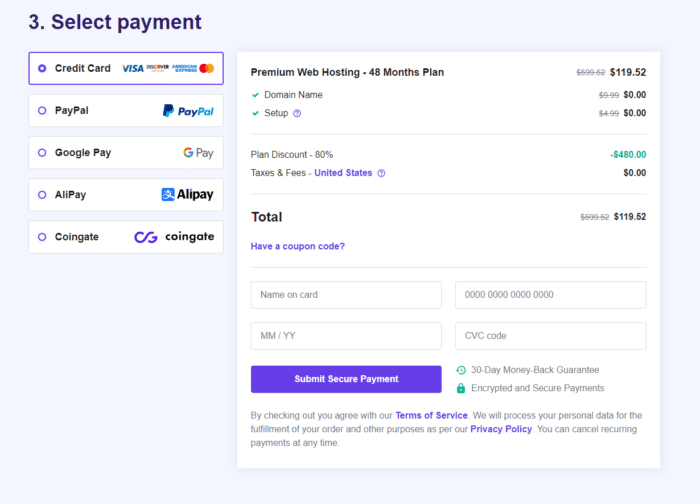 After the payment done, you'll see Hostinger's Panel, where you need to do the rest of setup.
Select "Myself" from the Panel.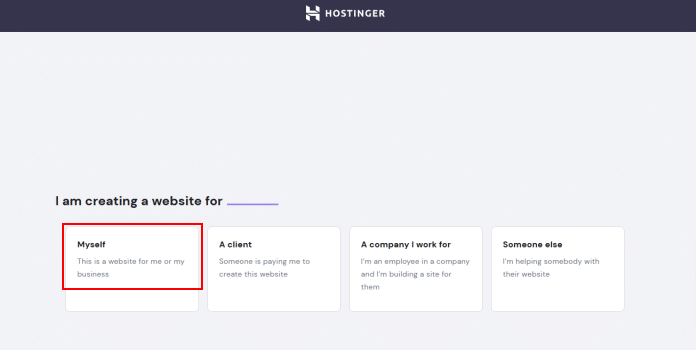 Next, you'll see multiple options, choose "A blog" because we're making a blog.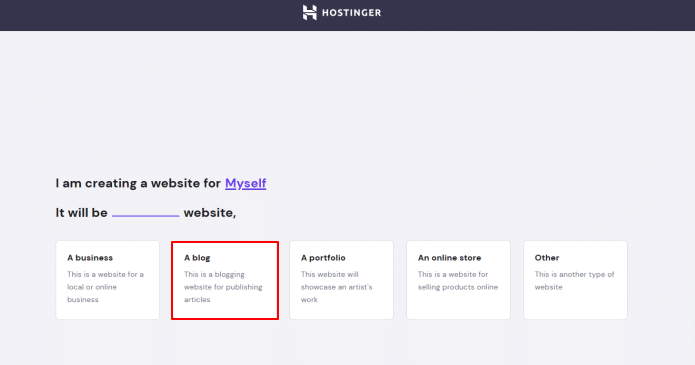 After that, you'll be asked your level of comfort. I chose second option, as I've some experience of website building.
If you're new or have little experience, you better go with the two option on the right side.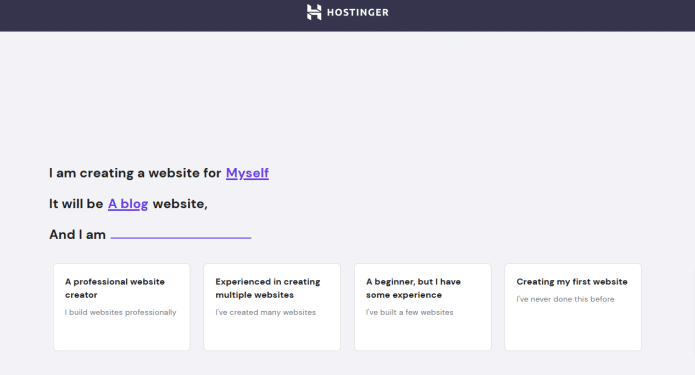 Now, it's to select the platform that you want to use. We're making WordPress blog, so, select the WordPress option on the left.
If you don't have a WordPress account already, Hostinger have options to setup your WordPress account.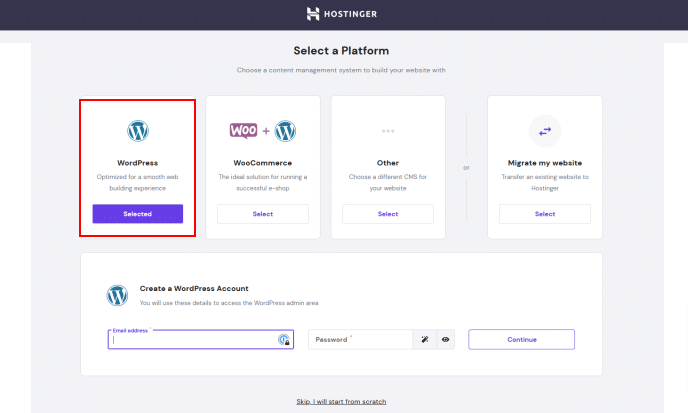 Next, you need to select a blog template to start from. You can also start form scratch by clicking the link below.
I'd you suggest you to start with a template if you've never build a blog before.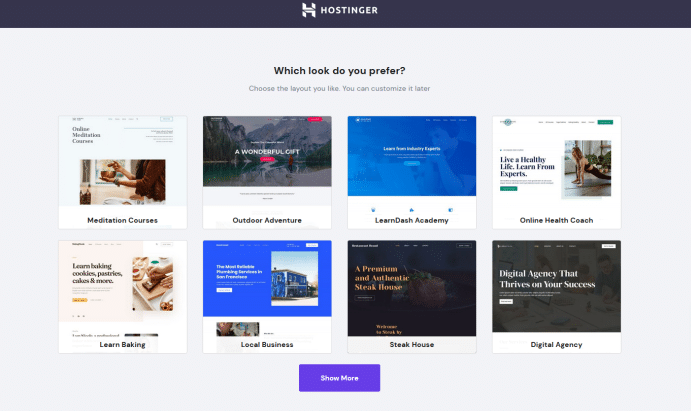 After the template selection, you need to buy a new domain or connect an existing one to your site.
This is going to be an easy step, simply click "Select" under Buy a Domain on the left, and enter your domain name in the field below.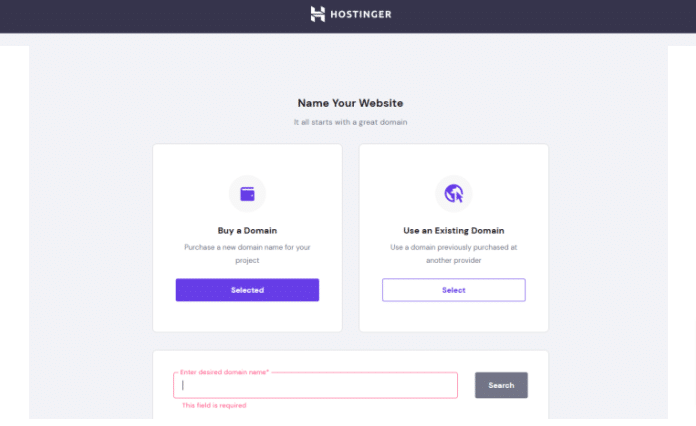 Select the available domain name and you done. Hosting will take minutes to setup your site.
Don't close the screen as we still need to install WordPress that leads to the next step.
To run your blog, you'll need blogging software and CMS.
I'd recommend you to start with WordPress, as it provides a lots of plugins and themes to customize your blog as you want.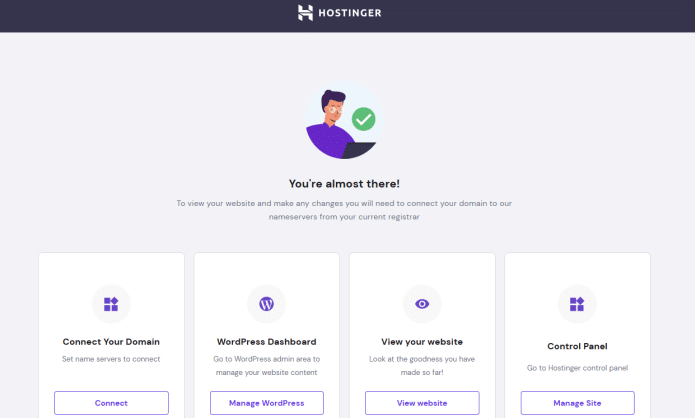 Once Hostinger finish its setup you'll see a screen with options to connect your domain, view your website, move to WoedPress dashboard, or Hostinger control panel.
Click "Manage WordPress" you'll be redirected to hPanel, and there after scrolling a bit you'll see the installed version of WordPress on your site.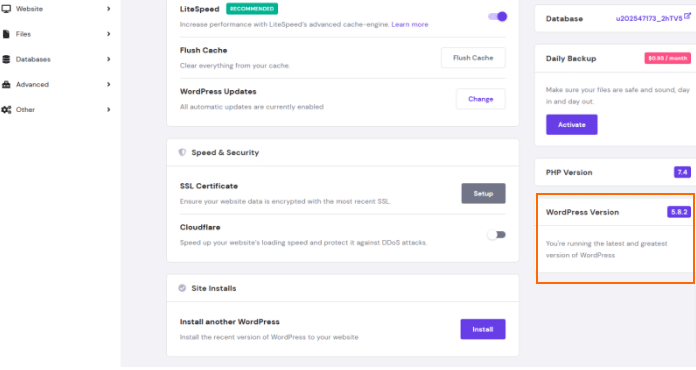 If you want to install WordPress press from scratch, you can install it from the bottom.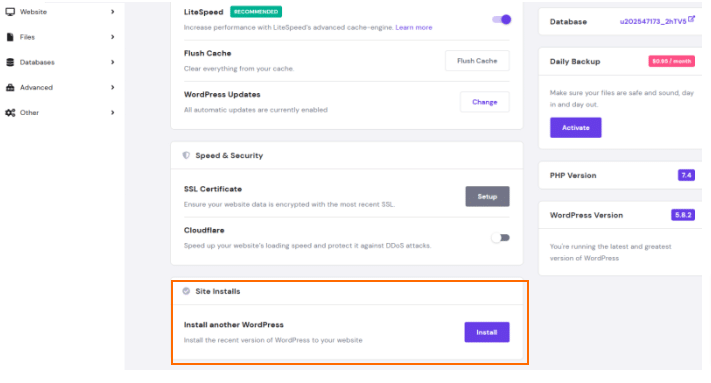 Congrats! now your blog is ready.
You can login to your site by typing yourblog.com/wp-admin in the browser.
Your blog design is important for two reasons:
First, a beautiful blog design attracts visitors.
Second, more visitors will help you make more money online.
In this chapter, I will show how to choose a theme for a blog that converts and loads fast.
What should you look for a WordPress theme?
There are thousands of options out there when it comes to choosing a free and paid WordPress theme. It's easy to get confused because each theme looks better than the other one.
Here are the features you need to consider when choosing a theme for your blog:
Lightweight – A WordPress theme should be lightweight. A lightweight theme loads fast and increases conversion. I use GeneratePress, which is one of the lightest theme (under 30KB).
Compatibility – Users often ignore compatibility and security when selecting a WordPress theme. Make sure your plugin is compatible with the updated WordPress version, builder, and plugins you are using.
Responsive – A theme should be responsive to deliver the same user experience on both desktop and mobile. Responsive theme adopts the screen sizes on which they are open.
Support – Before buying a theme, see if they are offering support on not. Support is essential when you are customizing your theme. GeneratePress has the best support in the industry.
Recommended WordPress theme (Personally Used)
These are my favorite premium WordPress themes that I am using on my sites:
GeneratePress – GeneratePress is one the fastest WordPress theme you can use on your blog. I am using GeneratePress on Curious Blogger and strongly recommend it because it is easy to customize.
It comes with many WordPress customizers that you use to build a site on any niche. Most of all, their customer support is impressive.
Load Time: 1.967 s
Size: 32 KB
HTTP Requests: 10
Astra – Astra is another popular WordPress theme which has the same sort of speed as GeneratePress. Astra is also a lightweight theme at just 50KB.
Similar to GeneratePress, Astra is also easy to customize and provides ultimate addons for Elementor and Beaver Builder.
I am using Astra on my affiliate sites, and it's pretty amazing.
Load Time: 1.599 s
Size: 46 KB
HTTP Requests: 9
Hello Theme –  Hello theme is a lightweight theme from Elementor. It works best with Elementor builder.
The strength of Hello theme is it contains only non-intrusive code that makes it super fast and SEO optimized.
Load Time: 503 ms
Size: 475.1 KB
HTTP Requests: 37
Should you use a free, premium or custom theme while setup a blog
This is a common question; I often hear from newbies. If they should use a free theme, paid theme, or a custom theme?
However, I have answered it before many times, but again sharing with you the difference between free vs. paid vs. custom theme:
Free Theme – Free can be an excellent choice for those who are looking for a cheapest way to start blog with no money. But as you know, free isn't always free.
These are the cons of using free WordPress themes:
Limited support options – Free WordPress theme developers offer support through WordPress forums, but there is no guarantee that you'll get a reply from them.
Limited Features and Functionality – Most free themes don't offer extra features like creating buttons, using shortcodes, create landing pages, etc.
Not so Unique – Most websites and blogs use free themes, so you shouldn't be surprised if you see the same blog design as you have on another website. Additionally, you get limited options to customize the visual appearance of free themes.
No Obligation – Free themes come with no warranties, so if something terrible happens, you will be responsible for your data loss.

Paid Theme – The benefit of using a premium theme is you get more features and customization options. Premium themes offer features like drag and drop builders, shortcodes, pre-made templates and more.
Premium themes frequently update and provide quality support. Moreover, you can customize your theme according to your requirements.
Premium WordPress theme generally cost $30-$100. 
Custom Theme – I won't recommend you using a custom theme when you are starting a blog. The reason is – custom themes aren't cheap. You will have to hire a designer to build a custom theme for you, and they will charge you around $500-$2000.
How to change the WordPress theme
After choosing the theme, now it's time to install that theme on your blog.
To do that:
Go to Appearance » Themes
Click on Add new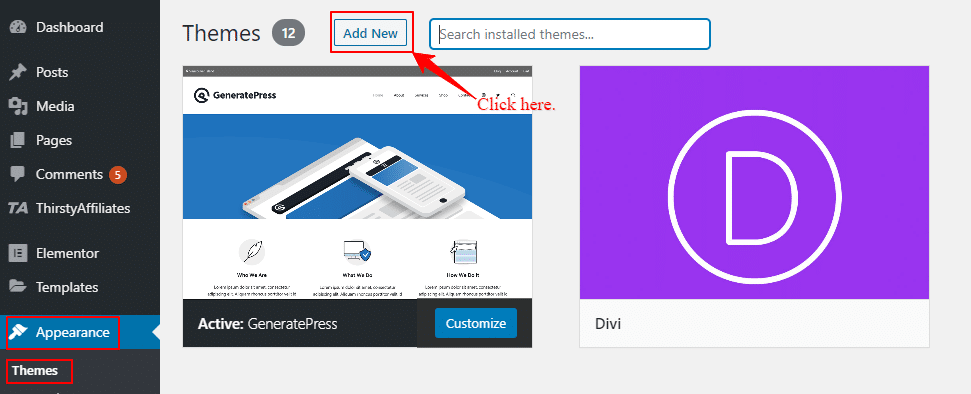 Search your theme at WordPress repository by typing name in the search box and when found, click on install button.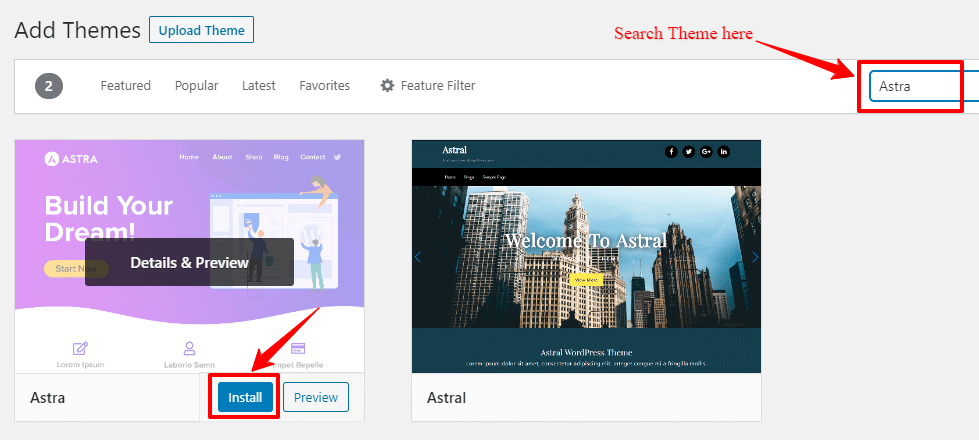 And, if you have already purchased a premium theme or have a Zip file, you can upload the Zip file by clicking the Upload Theme button.
Congrats! You have finally installed and activated the new WordPress theme on your blog.
Theme installation is easy; the challenging task is customization. To customize your theme:
Go to Appearance → Customize in your WordPress dashboard
You should see a live preview of your current theme
Click Change in the Customizer sidebar
Click the Live Preview button next to the new theme that you installed in the previous step
When satisfied with the theme settings, click Save.
Important WordPress Settings
There are some necessary settings that you need to do before publishing the content.
Configure URL structure – The default permalink structure is: https://yourblog.com/?p=123
You need to change it because it isn't user-friendly and looks ugly.
To change it go to Settings>>Permalinks.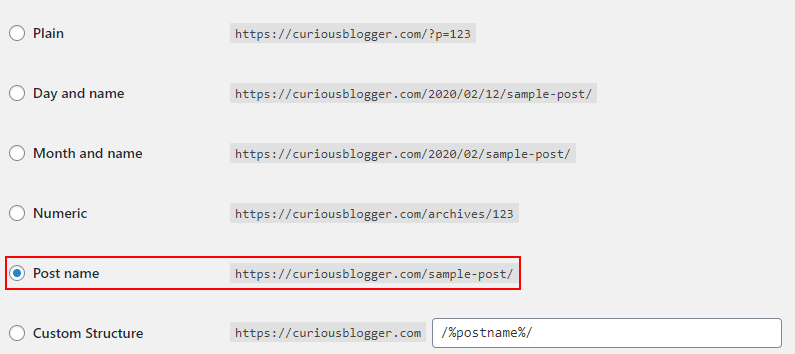 Enable/Disable Registration – You need to disable user registration from Settings>>General.
It will stop users from registering on your website until you want.
You can enable this option when you want a guest blogger to do guest blogging.

Configure Reading Settings – This setting is crucial if you wish to show a static page on the home page or blog posts that frequently updates.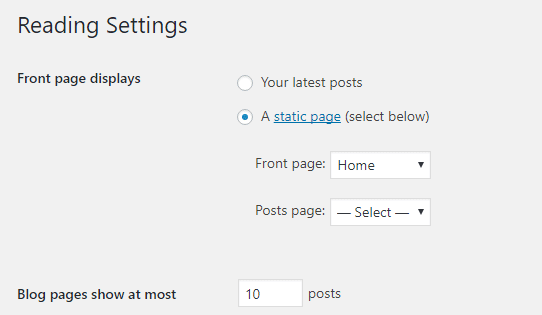 Must Have WordPress Plugins
In this post, I will show you some important WordPress plugins and how to install them correctly.
WordPress site without plugins is like home without decorations.
WordPress plugins are essential to optimize content, SEO, speed, design the website looks, and many more. Plugins will help you run your blog on autopilot
Let's see which plugins you should install when you are starting a blog.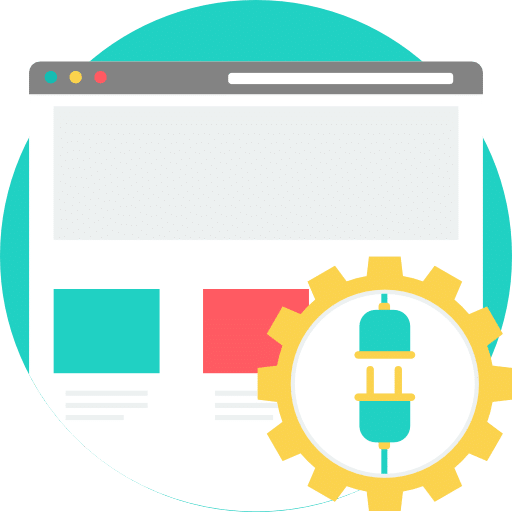 A plugin is a piece of software containing a group of functions that webmasters add on a WordPress website.
Plugins can change the looks and add functionality to your WordPress websites. 
Should you install plugins?
Of course, if you want to increase your productivity and website performance.
Now, you are thinking…
Which WordPress plugins should you install on your new website?
Here are my favorite WordPress plugins for blog that I'm using on my site, and you should use them too.
Recommended WordPress plugins:
Elementor or Thrive Architect – You need them if you want to make a beautiful website without hiring a web designer. Both Elementor and Thrive Architect, allows you to create stunning landing pages, subscription form, and more.
These plugins are lightweight and easy-to-use. I have made this page using Elementor, and trust me; I don't know anything about designing. If I can make it, you can do that too.
Rank Math SEO – You should pay extra attention on SEO when you are making a blog website form scratch for money.
Rankmath is a great SEO plugin that you can use to optimize your pages to rank higher in search results.
Earlier, I was using Yoast, which is another popular SEO plugin. But after trying RankMath I found it more advanced than Yoast. 
The best part of using RankMath it helped me to get rid of some additional plugins like no-follow plugins, sitemap, robots.txt file, etc.
WP Rocket – Your website can generate more money and traffic if it loads fast in search results.
You want your website loads within a blink of an eye; then you need WP Rocket. This is the most recommend caching plugin for WordPress that speed up your website traffic. 
iTheme Security – "Your site has been hacked" this is the nightmare of every guy who is running a website. The popularity of WordPress has put it on the radar of hackers.
However, hacking isn't easy, but you shouldn't take a risk. iTheme Security will keep your data safe from hackers.
Updraft Plus WordPress Backup Plugin – You should often take the backup of your website. Therefore, if anything wrong happens, you can get your site live in minutes by uploading the backup.
Though SiteGround and A2Hosting take a regular backup, you shouldn't take the risk. Using Updraft Plus plugin, you can have your whole website's backup and use them when need.
Social Snap Pro – Social Snap Pro is a social sharing plugin that allows readers to share your content on social media. You can generate lots of traffic through social media using Social Snap Pro.
Smush Image Compressor – It is an image compressor plugin that compresses large size images without losing quality.
One Signal (Push Notification Plugin) – You can use this plugin to send push notification on mobile and web. You should use it to promote your blog and affiliate posts.
These are the plugins that I use on my websites. It helps me increase my productivity and run my site smoothly.
Caution – Never use nulled or cracked version of plugins. These are the plugins that hacker easily hacks to steal website data.
Installing a plugin is easy. Here is the process if you don't know how to install a plugin on WordPress.
Go to the WordPress Dashboard and then Plugins>>Add New. Search for the plugin or upload the zip file and click on the Install Now button.

After installation, click the Activate and do the necessary settings.
How to Write and Publish Your First Blog Post
Now it's time to write and publish a blog post that rank and generates lots of organic traffic to you.
Blog writing is more than tying words. It should be:
Unique
Super Valuable
Optimize for search results
And in this chapter, I'll show you how to start writing a blog that ranks #1 in search results.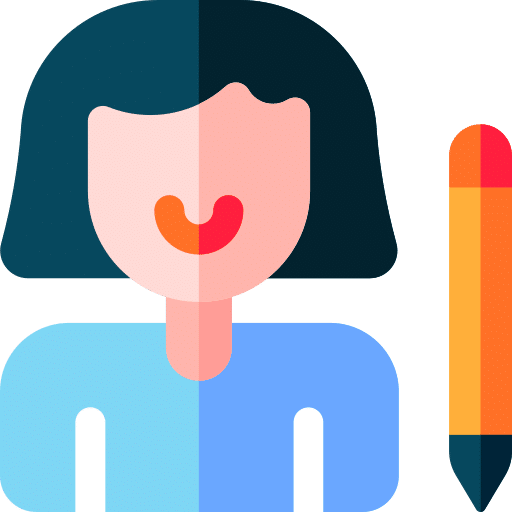 Unique Content – Make sure whatever you write should have:
New tips and strategies
Actionable points that users can apply
Appealing design, images and videos.
Step-by-Step Guide
Valuable Content – Publishing unique content is great.
But that's not the end.
According to OptinMonstor, 70 million blog posts get published each month. That means to get noticed; your content should be valuable for readers.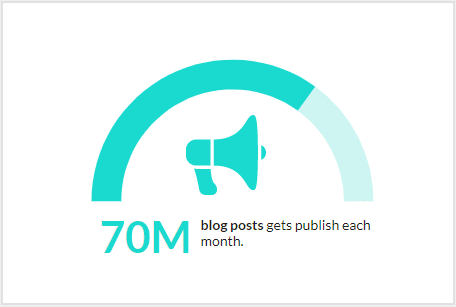 Here are how you can write quality content on your blog.
Add details – Sprinkle some stats, images, and videos on your content to make it attractive and authentic.
Add emotions – Words isn't sell itself, but feelings do. Add emotions in your content; it touches your readers' heart and connects them to you.
Updated material – Share your personal strategies, steps, and example that worked for you.
Expert authors – Make sure you write on the subject that you know well. If you don't have enough knowledge about the topic, you can hire a subjet expert freelance writer to write for you.
Content that makes searchers happy – Unique and valuable content can get you on the first page.
But if you want to stay there for a long time, your blog has to satisfy the user's intent.
Put it another way:
Your blog should deliver what a user is searching on Google. Do proper keyword research and write content around that.
After writing a blog, now it's time to publish that content on your blog.
To publish content:
Go to Dashboard>>Posts>>Add New.

You can directly write or paste an already written blog post here.
After optimizing content for SEO and internal linking, hit the publish button.
Congrats! Your post is live. Now it's time for promotion.
In this chapter, I will show you how to promote your content in an effective way.
In fact:
These are the same strategies that helped me get over thousands of traffic within a month after starting a blog.

Let's check them out:
Link building – Link building is still one of the top three ranking signals that Google use to rank a web page. Link building is the process of getting your website link mention on other sites with your targeted anchor text.
There are various smart link building strategies are available for new websites that you can use to promote your content.
Use SEMrush to find the competitors backlink and easy to rank keywords.
Get your FREE SEMrush PRO Trial for 14 days [Worth $99.95].
Run Facebook ads – Facebook ads are the best way to promote your content to your target audience. I can understand paid promotion might be difficult for you when starting a blog.
You should treat your blog as a business and shouldn't hesitate to invest where it needed.
Join Facebook Groups – A Facebook group is another way to promote your content to the targeted audience. Several Facebook groups allow content promotion. But, you should be aware of community rules when sharing content on FB groups because most groups don't allow self-promotion.
Q/A on Quora – Quora is a great social media site for content promotion. You can easily find thousands of answers in your niche to answer and share your content.
Guest Posts – Guest posting is still my favorite content promotion strategy to reach the targeted audience. It isn't only an effective link building tactics but also helps in branding.
Do blog commenting – Make thoughtful comments on authority sites like backlinko.com, neilpatel.com, etc. Make sure you write at least 100 words useful comment on blogs; it will help you get noticed among other readers.
Repurpose content for different platforms – Repurpose your text content into PPT, Video, infographics, etc. and share on the relevant sites. Content repurposing will save you lots of time on new content creation and will get you maximum result.
There are plenty of ways to promote your content. But, you should focus on strategies which work for you. You can get thousands of visitors to your blog by following these blog promotion strategies.
How to Make Money from Your Blog
This is the last chapter of this blogging tutorial, and in it, I will show you how to make money online for beginners.
There are lots of make money blogging guide available online, but here is what makes it different.
In fact, if you do blogging seriously, you can make over $1000 within your first month after starting a blog.
Let's dive in.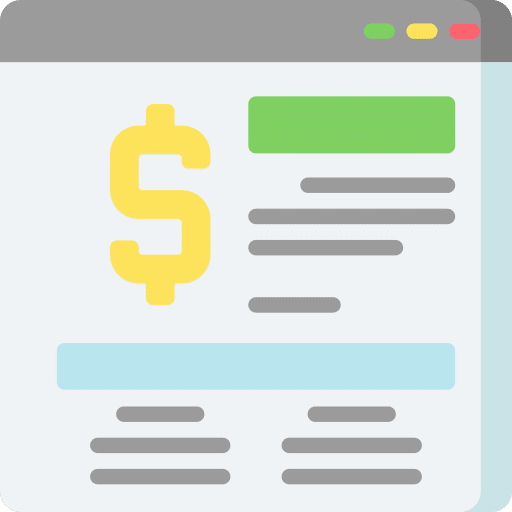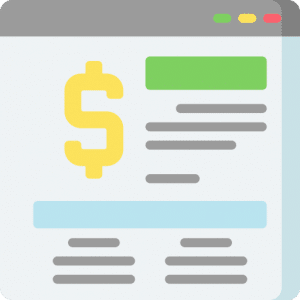 Google Adsense – Google Adsense is an easy way to make money on from your blog as a beginner. You'll have to place a script from Google on your website to show display ads. And, when someone will click on those ads you will get paid.
This is the best blog monetization strategy for beginners. You can also check out Google Adsense alternatives to make more money. 
Affiliate Marketing – If I have to choose the only method to make money online, I will choose affiliate marketing. Affiliate marketing is when you promote a product or service to your audience and gets a commission if they buy it.
Here are the popular affiliate marketing platforms to find profitable affiliate products to promote:
Amazon
Commission Junction (CJ)
Sponsored Post – Some blogger doesn't want to display ads to his/her audience and wonder how to monetize a blog without ads. Selling sponsored post is a great alternative to monetize a blog without ads.
You can outreach companies to negotiate a sponsorship deal.
Product review – Similar to a sponsored post, you can make money through writing paid product reviews.
However, it looks the same as a sponsored post, but in this process, you'll have to find products related to your niche and write a detailed review like these:
Offer services – If you have excellent skills like website designing, web development, content writing, SEO, or social media, you offer them as a service to your readers.
They would love to pay you in exchange for your service. This is the best way to make money if you don't have lots of traffic on your blog. 
When your website start getting traffic you may also join Ad networks to make money online. 
FAQs - How to Start a Blog
Can I create a blog without WordPress?
Yes, there are many blogging platforms like Blogspot, wordpress.com, Tumblr, etc. But, I've found WordPress is the best solution for blogging and data security.
Can I build a blog without web hosting?
Unfortunately No. You must have a hosting to store all your website's files and data. You can buy cheap shared hosting from SiteGround, A2 Hosting, and Bluehost.
How often should I update my blog?
It depends on what niche you are blogging in. You can publish 3-4 blog post each month.
What if I don't know how to blog?
Blogging isn't rocket science; anyone can do it — all you need to have a passion for your niche.
Can a new blog make $1000 per month?
Yes, you can make $1000 per month with a new blog. There are hundreds of bloggers out there who are making thousands of dollars passive income per month through their blog.
How can I write a viral blog post?
To write a viral blog post, you must have a topic that touches people's emotion.
Can I design a blog without coding skills?
Yes, you can design a professional looking blog without writing a single line of code using Elementor or Thrive Architect. These builders have drag and drop features that you can use to build a beautiful blog.
Can I create a professional email for my blog?
Yes, you can create a professional email address for your blog for free. Most hosting allows you to create a free professional email address.
Can I start a blog for free?
Yes, there are various platforms like BlogSpot where you can start blogging for free. But, I wouldn't recommend it because if you want to make money blogging, you should make some investment and make a professional-looking blog.
Congratulations! Finally, you have learnt how to start a blog in 2023 that make money.
Now! It's time to act.
This step-by-step guide has everything you need to know about starting a blog, including monetization methods.
Trust me. You have everything that a successful blogger should have; all you need to be YOU.
I highly recommend you join the Curious Blogger Facebook Community, where I share exclusive tips that you might won't find here.
Let me know if you need any help in starting a blog.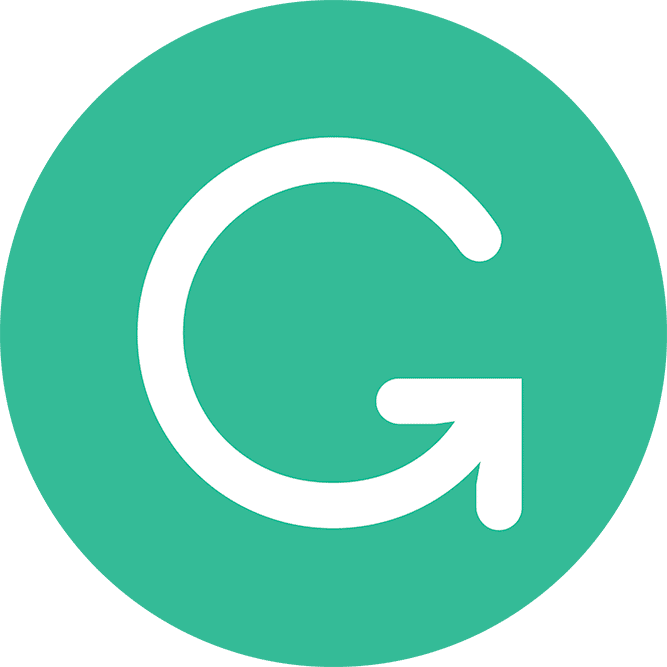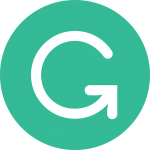 Avoid embarrassing typos and grammatical errors