Choosing a perfect domain name for business, blog or a website is a challenging task that people face.
When you want to start a blog, you need to spend some time to think and research.
Domain name is your website or blog's identity on the internet. That's why it should always be unique, meaningful and easy to remember.
I know searching a right domain name is annoying, but if you follow some rules, then it might be easier.
You can also take the help of domain name generators. Here are some popular domain name generator tools:
Domainr – Domainr offers you a huge list of potential domain beyond the familiar .com, .net., .org, etc.
Lean Domain Search – It shows unique domain names using suffix and prefix. It also looks for the availability of the exact match domain for your search term.
BustAName – BustAName enables you to get the perfect domain name by using its word combination facility, finding similar words and checking for available domains.
Domain Typer – Domain Typer is a fast, and convenient domain name generator tool. Just enter your domain keywords and Domain Typer will show whether that domain name is available or not, and also generating random domain names.

Additional Read: 18 Tools for Picking the Perfect Domain Name
So, you have picked your best domain name generator tool. But, still there are some do's and don't that you should consider while selecting a domain name.
Do's and Don't of picking a domain name
Do's
Brainstorm some keywords and try to find the domain name related to that
Pick a unique and meaningful domain name
Always prefer to go for .com available domains
Make sure it is easy to write
Keep a name as short as possible
Check your domain name availability on social media. You can use tools like namechk.com or knowem
Always check your domain name in Archive.org to check its history. It might be spammy or punished by Google in previous
Make your name as a brand like mattcutts.com, ronsela.com, etc
Don't
Don't pick a domain name without .com extension
Avoid using hyphen and numbers
Don't choose a domain name that is hard to spell and remember
Don't take a domain name that sounds like other business
Don't use too descriptive domain name. For example – iwillteachyouhowtocooktastyfood.com
Don't buy a blacklisted domain name.
How to choose the right domain extension?
Well, you have finished your market research and chose a domain name. Now, what's next?
There is one more thing that can increase chances of your success, if you choose the right domain name and extension.
Here are some popular domain extensions and their meanings:
Why use .COM?
Imagine about a website unless it is a government or educational site, chances are, it would be .com extension. In fact, 58% of website has .com extension.
If you want people to know about your business without search engine by telling yourself then default .com extension is the best.
Why use .net?
Tech companies prefer this extension but you can also choose it, if you don't find your desired domain name with .com extension. It is the second most popular extension after .com and uses by all types of business.
Why use .org?
If you are a non-profit business, prefer a .org extension. However, it is open for all types of business but isn't recommended for businesses.
Why use .info?
If your site provides information instead of selling products or services, you could use a .info domain extension.
Why use .biz?
If you're a business owner, then you are eligible to use a .biz extension.
These are the most commonly used domain extensions. However, if you are still looking for more information about domain extension, you can check here about 300+ available extension.
How much does a domain name cost?
The cost of a domain name depends on the TLD (top-level domain) and the registrar you choose. Generally, a .com domain name can cost anywhere from $10 to $50 per year, while other TLDs like .org or .net may cost slightly more or less. 
Nevertheless, If you want specific domain extension then it will cost you good amount of money like .restaurant ($60) or .luxury ($999)
All domain names prices are eligible for one year but you can keep them for up to 5 years with many exceptions depends on your extension again.
Where to get the best domain registrar to buy your perfect domain name?
You are all set with your domain name and extension.
Right?
Now, who you should buy your domain name? Who is the best domain registrar?
Who has the best blend of quality, customer support, features, and reliability?
#1. NameCheap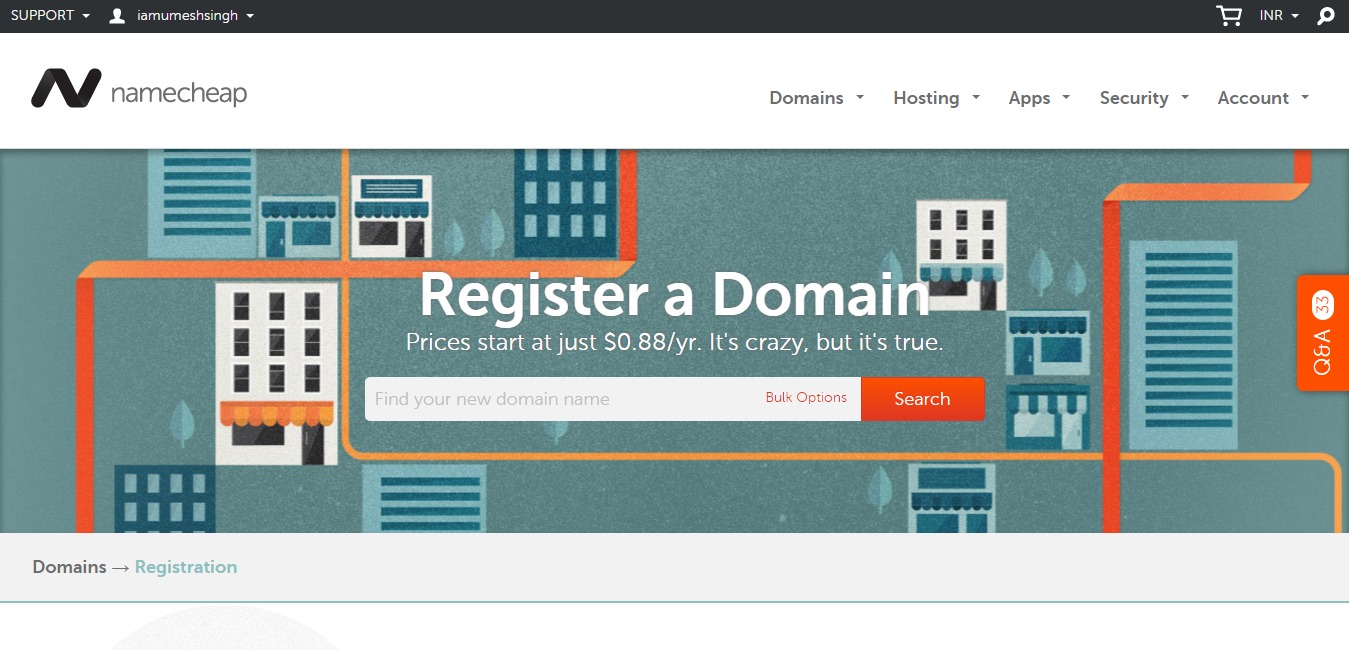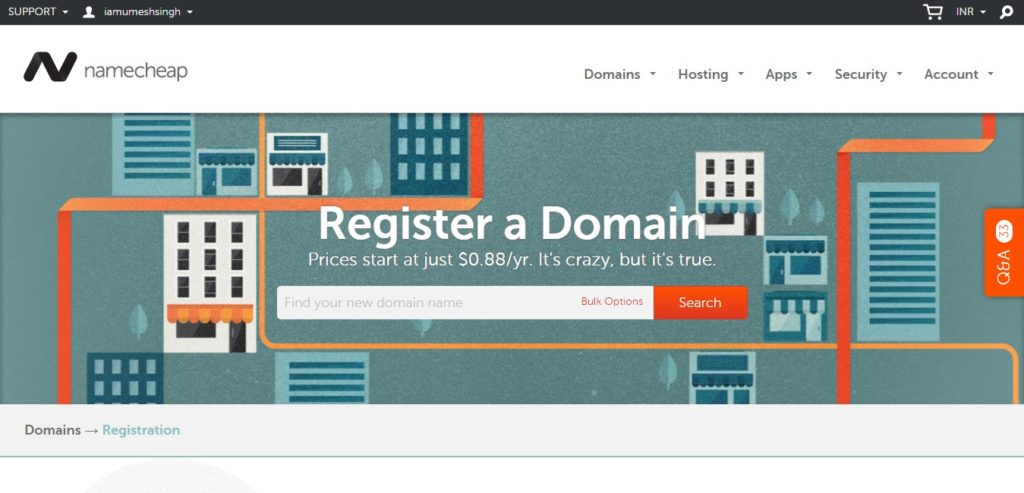 Namecheap is an ICANN-authorised domain registrar and web hosting company, based in Los Angeles, CA. Currently, it has 3 million domain names under management.
As their name suggest, they are very cheap priced domain registrar. They claim their prices starts at just $0.88/year for Generic TLD (Top Level Domain) and Country Code TLD is $1.88/year. Their platform is user-friendly and easy to use.
The service and the customers support are excellent and it comes with a free 1-year subscription of WhoisGuard as well.
NameCheap is famous for its social media activity (Facebook and Twitter) where they reveal their coupon codes for their users. It is also known for its rivalry with Godaddy.
Searching for cheap domain registrar? You should definitely checkout Namecheap.
#2. GoDaddy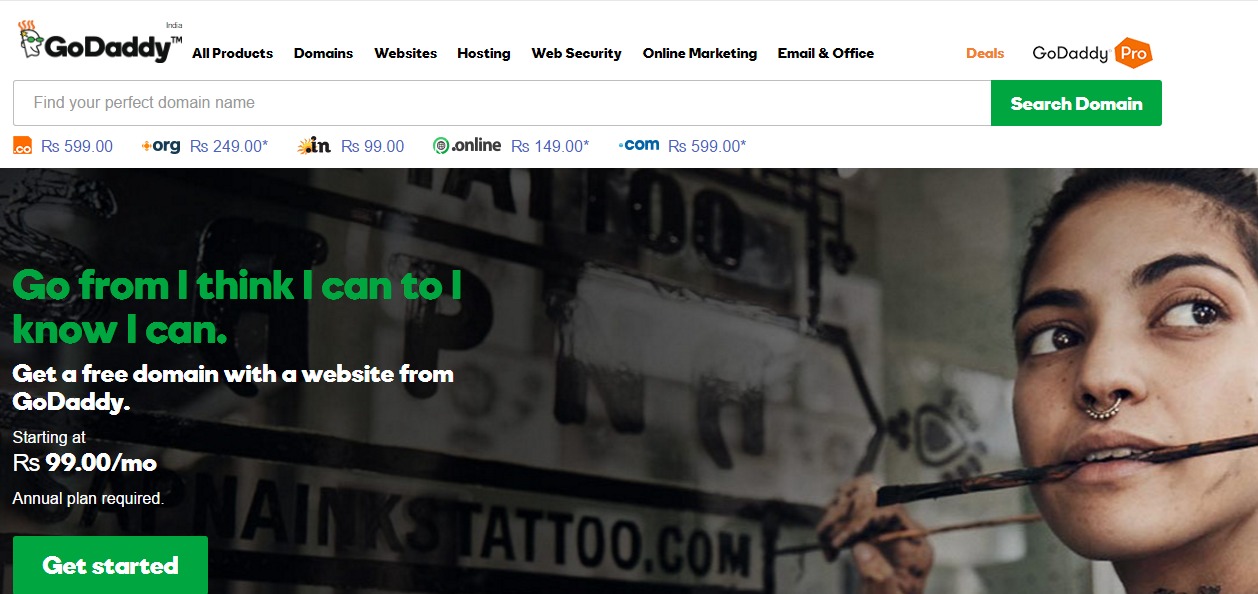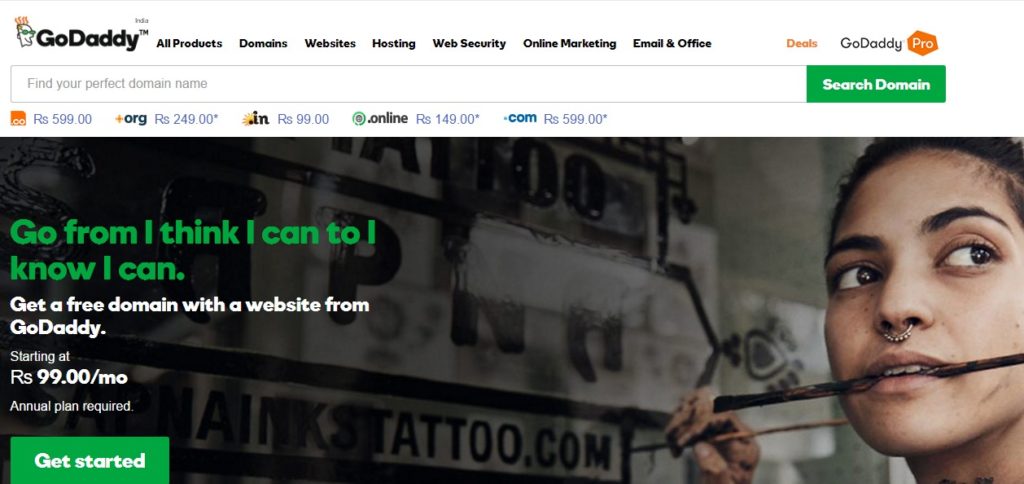 GoDaddy claims it's a big daddy of other domain registrars. You must be thinking why GoDaddy isn't at the top.
I tell you why because they are the most controversial domain registrar on the earth. Controversy finds itself the address of the GoDaddy.
After facing a major failure in 2012, they have regained their reputation back. Their .com domain cost $1.99 per year but the truth is, it costs $10 for the first year and $15 for every year after that, there are other hidden charges.
But, they are still ahead of other domain name providers. Don't think about its previous history; you should check it also for domain name registration.
#3. Name.com
Name.com is one the cheapest domain name registrars; it has made its place in the top domain name providers. Their domain registration starting from $10.99/year for .com, .net, and .org.
They have brilliant pricing plans, features, and quality customer support.
Name.com offer a unique "Domain Nabber" service to its users to stumbling block expired domain that may be similar to your business or website.
So, if you want to get that expired domain name, Name.com will grab it before anyone else does. But, you have to pay some extra cash for an expired domain name.
#4. 1&1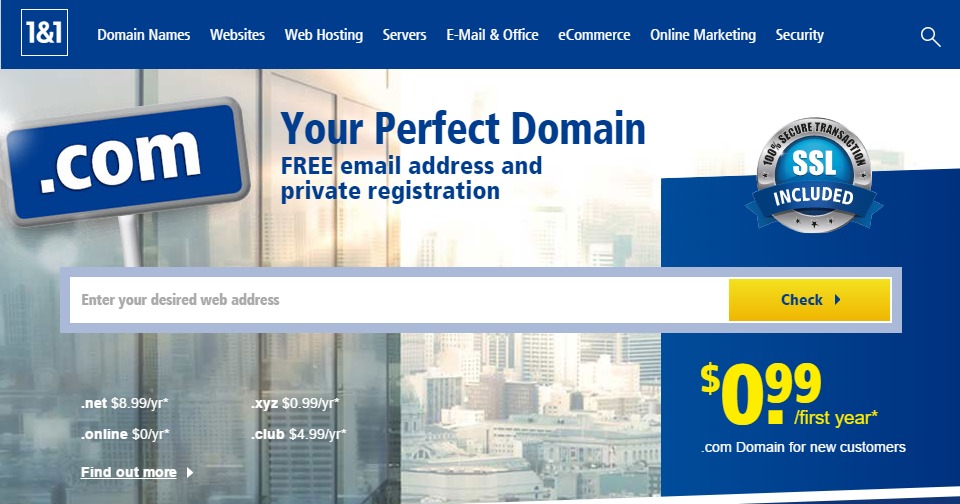 It is another cheap and reputed domain selling company. The quality that makes it stand out from the crowd. It is its first-year registration fee of the domain around $1- 2 with exclusive discounts on web hosting plans.
1 and 1 founded in 1988 and it is one of the oldest domain name registrars. Currently, they are managing more than 19 million users worldwide.
They offer a free email address, unlimited sub-domain, and private registration with SSL certification.
#5. Register.com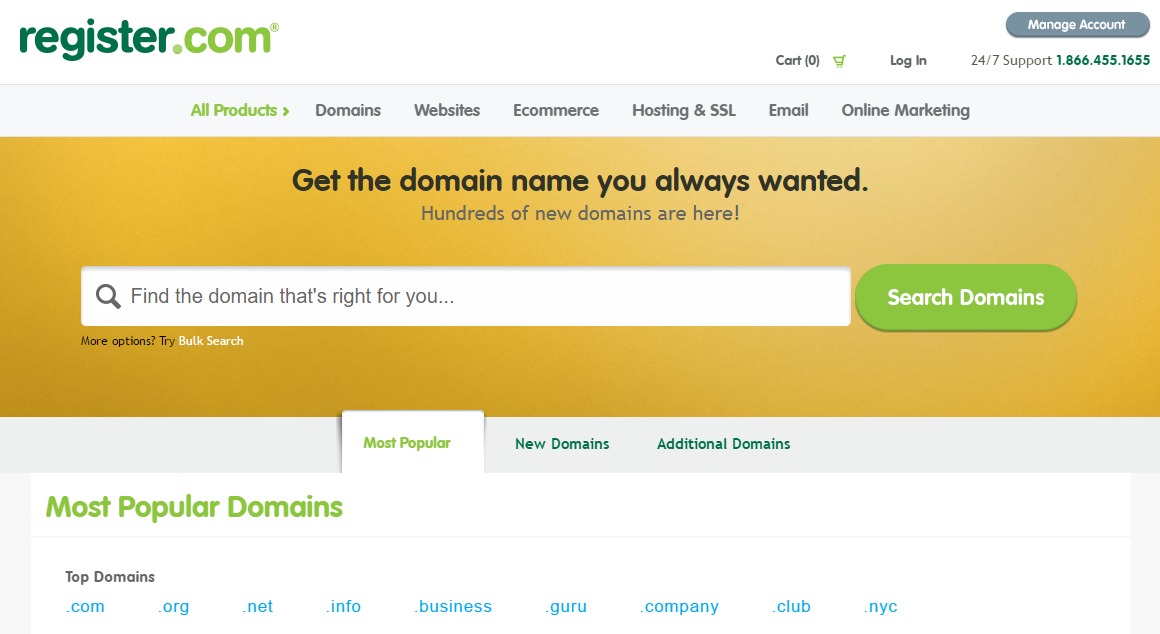 Register.com established in 1994 and known as one of the best domain name registrars. It is managing millions of websites and blogs.
Their 24 hours live customer support is outstanding that make it an excellent domain selling company and hosting provider.
You can easily find your desired domain name with register.com.
Register.com provides following facilities:
Domain Registration
Shared and Dedicated Hosting
Email services
Online Marketing
E-commerce, and SSL service.
There are many other domain name provider available. It wouldn't be possible to cover them all.
FAQs – But The Best Domain Name
When you start a new website or blog, the first thing you do is choose a domain name that suits you.
Your domain name is important and makes an impact on the site's success in nearly every area, included search engine optimization (SEO) and social media marketing (SMM).
If you keep the points as mentioned above in mind, I am sure you will successfully get a good domain name.
Let's see a quick recap of the post:
Always purchase a unique domain name
Always look for the ICANN-authorised domain registrar
Don't buy a spammy domain name
Check your domain for social media availability
Choose the best domain registrar who has the best customer support and other facilities
Don't always rush for the cheap domain name until they have good reputation
I will be thankful to you. Please let me know if I have missed any important message that you think should have listed in this post.