In today's post, I am going to review SiteGround Hosting and will try to tell you everything about SiteGround web hosting the Good and Bad:
These are the areas we will look into:
Speed Performance – Speed is essential for your website when you are running an online business. How fast your website will load with SiteGround?
Reliability – Will, your website be available for users 24X7/365 with 100% uptime?
Customer Support – Can you rely on SiteGround customer support?
Features – Do they have all the features and tools that you need to run a website smoothly?
Pricing Plans – How much it would cost you? Does SiteGround offer any Deals or Coupons?
Bottom Line: Don't have time to read the complete SiteGround hosting review? Let me help you.
I've found SiteGround is incredibly fast and reliable. They have one of the best customer supports in the industry. Additionally, Siteground offers flexible hosting plans that suit each type of business. 
It is the recommended hosting for WordPress by official WordPress.org team:
BlueHost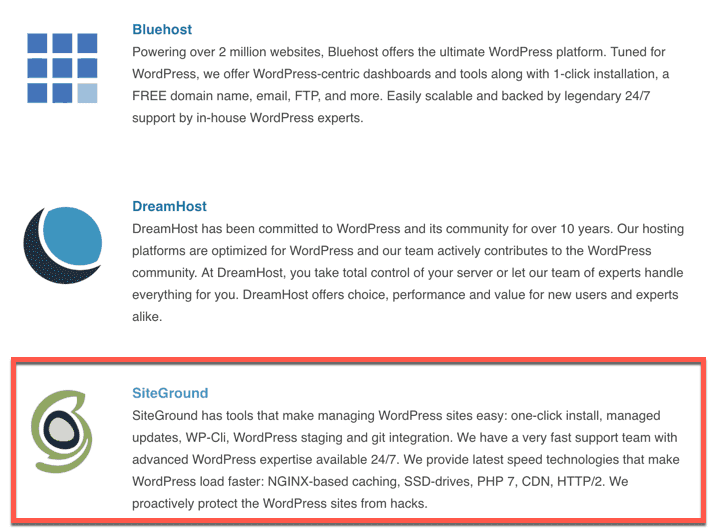 Now let's dig deeper into our SiteGround review and decide yourself if SiteGround worth your money?
SiteGround Review: The Good and Bad
SiteGround is a web hosting company founded in 2004 in Sofia, Bulgaria. They claim they have served more than 2,000,00 domains worldwide.
It provides shared hosting, cloud hosting, dedicated servers along with email hosting and domain registration. They have data centres in USA, UK, Amsterdam, and Singapore.
Pros and Cons of SiteGround
Each hosting company has its advantages and disadvantages, so has SiteGround. Make sure you know the SiteGround pros and cons before you buy SiteGround web hosting.
In a nutshell, SiteGround is a way ahead of its competitors in terms of support, quality, features and values.
SiteGround offers shared hosting, WordPress hosting, cloud hosting, and dedicated hosting plans. SiteGround shared hosting plan is perfect if you are just starting a blog. 
However, you can upgrade your hosting plan later when your site will grow and start getting more traffic.
Let's explore the SiteGround's hosting plans and its features:
Shared Hosting: It is the best hosting plan for new websites and beginners. With shared hosting, you can smoothly run small traffic websites as you are sharing resources with other websites hosted on the server. 
WordPress Hosting: This plan is designed for WordPress websites to give maximum performance. It comes with SiteGround's in-house WordPress optimizations.
Cloud Hosting – It is an advanced version of shared hosting, where you can use multiple servers on a cloud architecture. It is best for websites, blogs and businesses who got lots of organic traffic.
Dedicated Server – It gives you complete ownership of the server for your website. However, dedicated server costs more than shared hosting or WordPress hosting, but in the end it worth. The only problem is you will have to manage the server yourself.
Enterprise Hosting – It is best for agencies or businesses who get tons of traffic with substantial server needs. If needed, you can ask the SiteGround team to create a custom hosting plan for you.
Top Features of Shared Hosting Plans
Choosing a web hosting gets easy by looking at the features that they offer, but you should also check whether they support your platform or not.
SiteGround is one of the highest-rated hosting providers in the WordPress community. They are known for its ultimate 24X7/365 customer support.
They have more premium features that we will see in this detailed SiteGround review.
SiteGround Server Response Time
The content on your site play a significant role on page load time. For example, if you have high-resolution images on your website, it will increase the page load time of your website.
That's the reason speed tests results often misses the actual hosting server speed.
To verify, we tested the actual server response time instead of page load time. We used Bitcatcha tool; it examines server response time and ignores page content.
It measures server response time from different locations.
SiteGround servers have an incredibly fast response time. In fact, for some locations like London, server response time is as low as 1ms.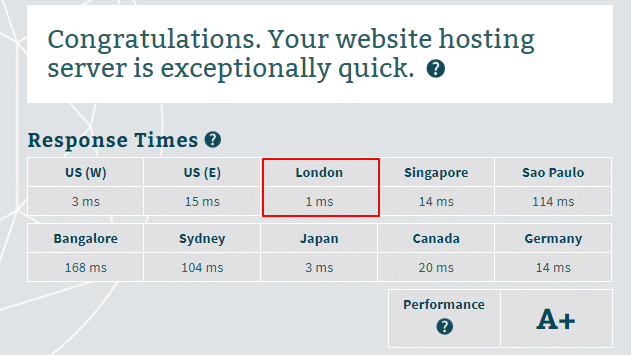 SiteGround is the perfect hosting solutions if your target audience is in London, USA, etc.
SiteGround has servers available on these four locations:
Chicago, USA.
London, UK.
Amsterdam, Netherlands.
Singapore.
You can't afford the downtime of a website when you are making money through an online business. If your website is down for hours, it doesn't only make site visitors angry, but also your keyword ranking positions affect in search.
In fact, a single second delay can cause a 7% decrease in conversions, 11% fewer page views, and a 16% decrease in client satisfaction.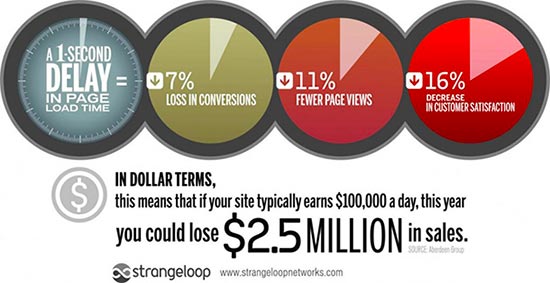 Most shared hosting companies server dies automatically when a site is requesting too many resources that results in the downtime. But the same is not true for the SiteGround.
SiteGround claims 99.99% uptime. Here is what I got when I tested a site hosted on SiteGround for downtime.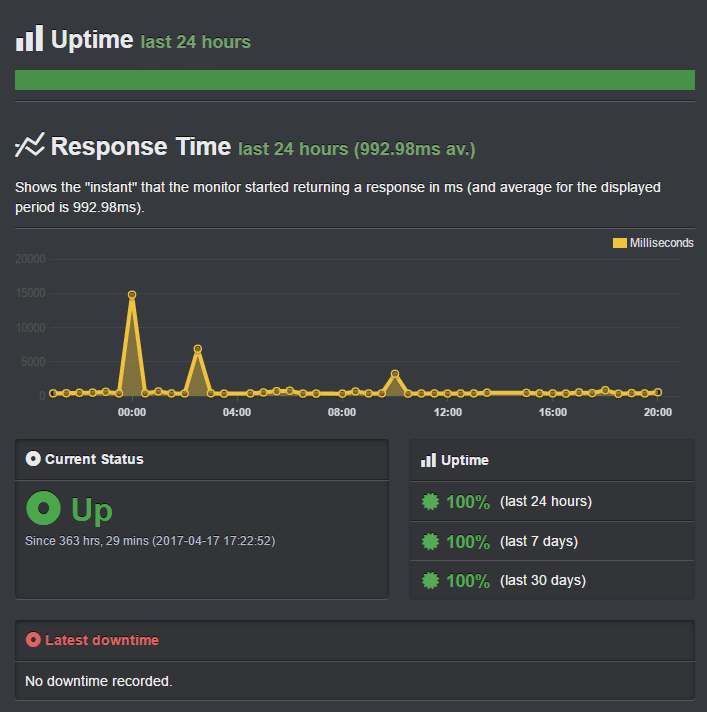 How can SiteGround provide 100% uptime?
It is because they are using server isolation technology on their shared hosting. 
It means if a website is affected with malware and phishing attacks, it won't affect another site on the same server.
So, if you are looking for a fast website, then SiteGround is the best hosting for you.
SG Optimizer Plugin (WordPress Speed Booster­)
SiteGround in-house team has built its own speed booster plugin to increase your website speed.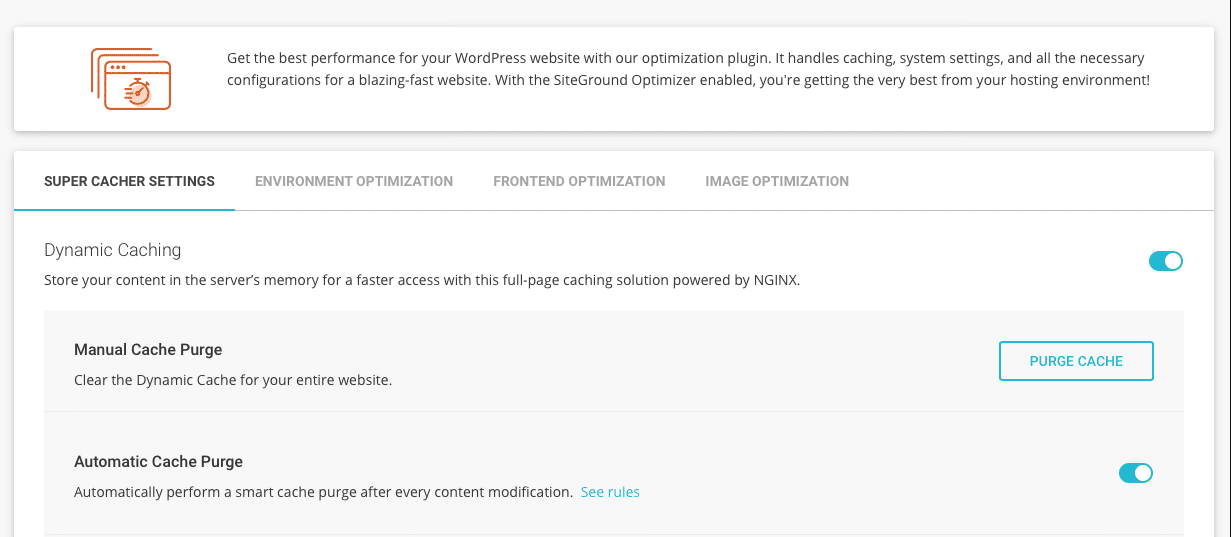 It adds several layers of caching that incredibly enhance your site loading speed.
Currently, no other hosting providers have developed anything like this. It will give you edge over your competitors in terms of speed.

You already know the importance of SSL certificates, don't you?
SSL certificates increase the trustworthiness of a website and secure data transfers, credit card transactions, logins and other sensitive information. In fact, Google considers HTTPS as a ranking signal. 
A secure website with an SSL certificate will have an advantage over other websites that are not secure and encrypted. 
SiteGround web hosting provides free SSL certificates via LetsEncrypt to its all users.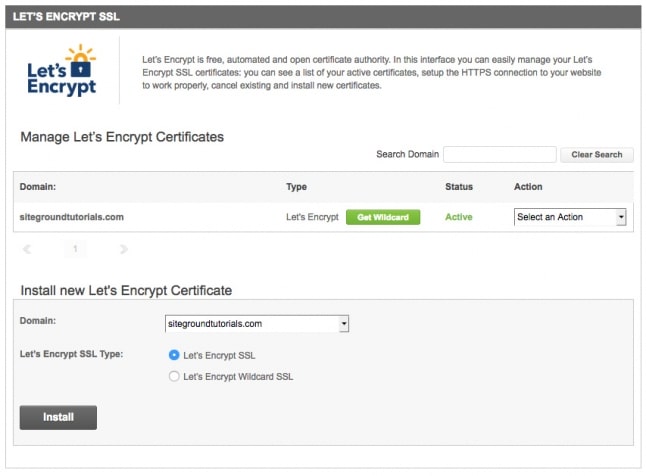 MySQL and PHP is important to run a WordPress site. Most hosting companies are still offering PHP 5.6 while the latest version of PHP is 7.3.
You should upgrade your PHP version because most WordPress plugins don't support PHP 5.6 version.
With SG optimizer plugin you can quickly upgrade your PHP version from 5.6 to 7.3. Updating to the latest PHP 7.3 version can enhance your website speed up to 3-4 times faster than older versions.
Most of all, the latest PHP version is more secure than the previous version.
SiteGround Support and Customer Service
I had to shift some of my affiliate sites from the previous hosting to SiteGround.
You may ask why?
The poor customer support.
That hosting customer supports never replied to me on time. Sometimes I had to wait for 24 hours. On the contrary, from SiteGround customer support, I get a reply within minutes of raising a ticket.
SiteGround has one of the best customer support in the industry that makes it a leading hosting provider in the market. They have a team of experts who are always ready to help you in 24X7/365.
Free Website Hosting Migration
Whereas most hosting companies charge you $50 to $150 for website migration, this is totally free on SiteGround.
Yes, you heard, right.
If you are migrating from your existing hosting to Siteground, you can take benefit of their free website migration.
After login into your SiteGround dashboard, you will see a form where you can request for site migration.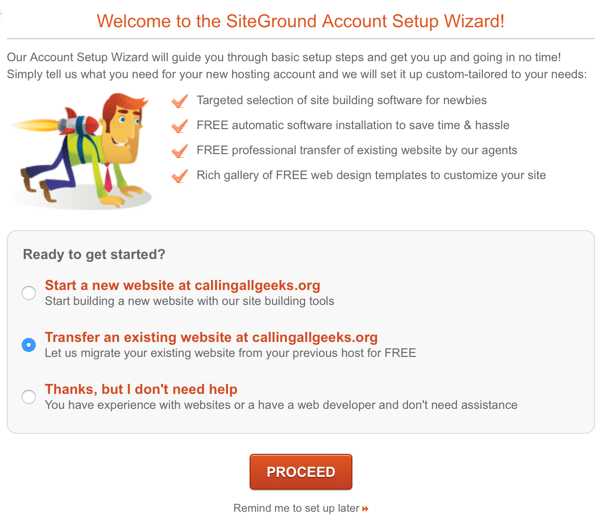 The migration process can take up to 5-6 hours, depending on the file sizes of your website. All you have to do is change the domain nameserver.

SiteGround support team will be there for you if you need any help in site migration.
Those who are using shared hosting, always concern about data security and speed. Luckily, you don't have to worry about data security and backups, because SiteGround takes backups for you every day.
Your site can be back in minutes if anything goes wrong. You can instantly upload backup in one-click using their user-friendly backup tool.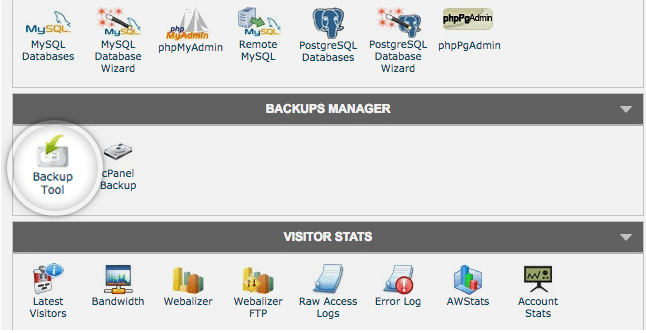 Apart from automatic backups, you can also create on-demand site copies. You can create up to 5 on-demand backups of your site, and the option is free for GrowBig and higher plans. 
SiteGround also offers features such as:
Unlimited Bandwidth

Real-time server health checks

Smart WAF to protect from emerging threats

AI anti-bot against malicious traffic

One-click WordPress Installation

Security at each step

First web hosting provider to support PHP 7.3

Free Cloudflare CDN with Railgun

Free SSL certificates using Letsencrypt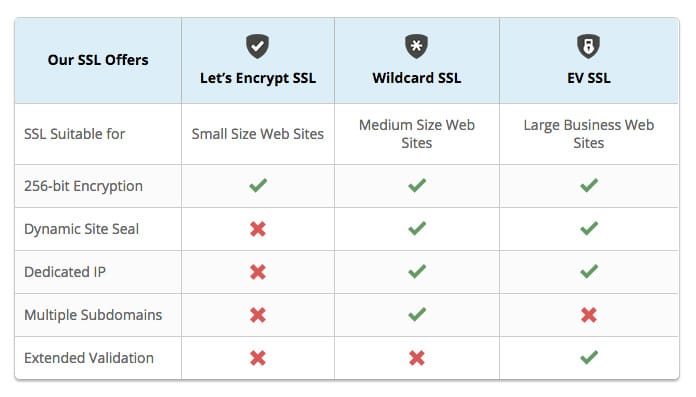 SiteGround Hosting Pricing Plans
Siteground has three different shared hosting plans to choose from. They also provide cloud hosting, dedicated servers, and reseller hosting. For a new WordPress blog, shared hosting is the best choice to go with.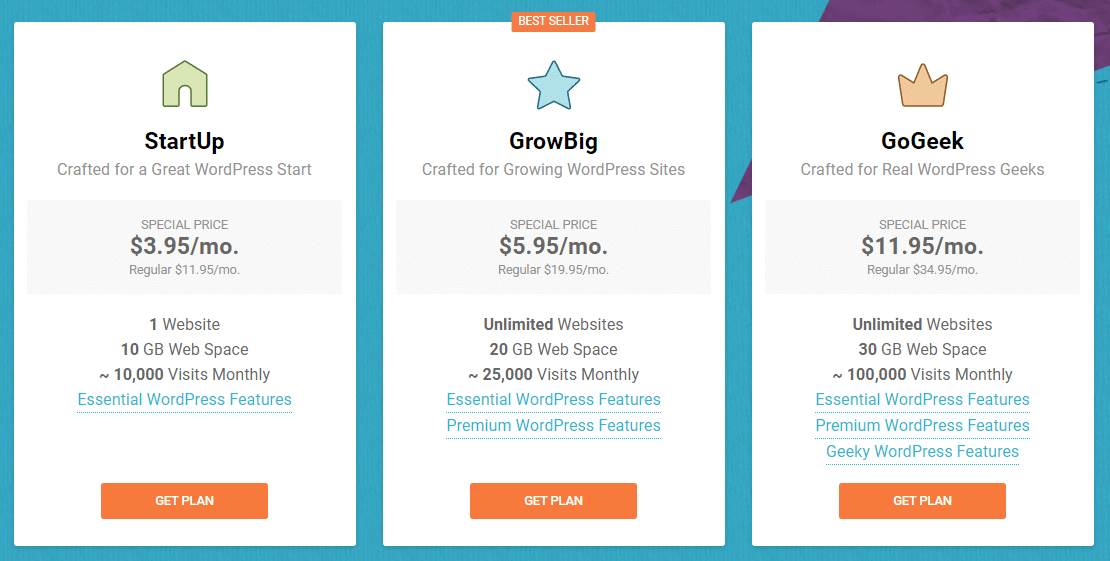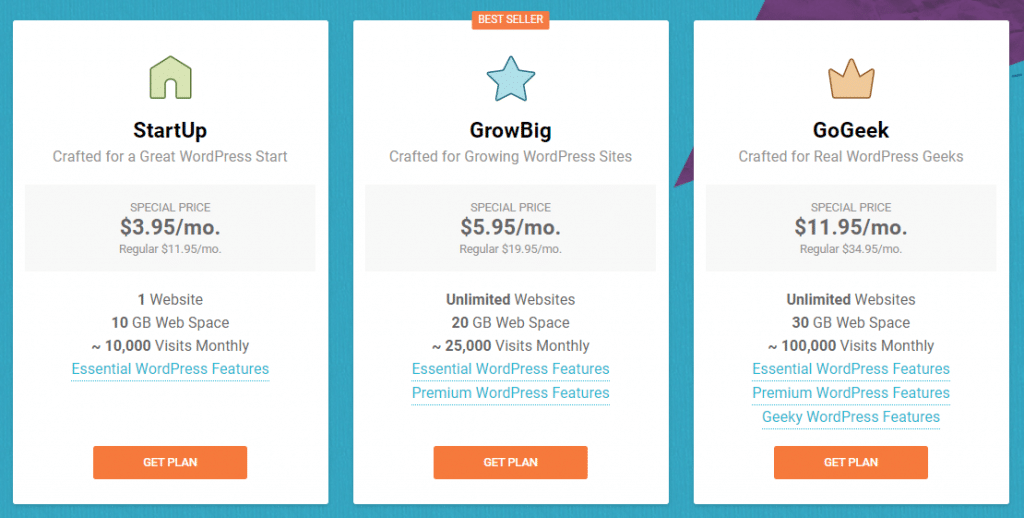 All of the shared hosting plans come with features like:
Unlimited data transfer
Free website migration
Free Cloudflare CDN
cPanel access
Free SSL certificates
Free website backup
WP-CLI enabled (command line support for geeks & developers)
More SiteGround features come with GrowBig or GoGeek plan. I am using GrowBig plan for my affiliate sites, that allows me to host multiple websites and use their WordPress Supercacher.
Which SiteGround Shared Hosting Plan is Best for You?
SiteGround shared hosting plan is perfect to start a new website. SiteGround shared hosting has three plans with different budgets.
Startup – This hosting plan allows you to host only a single website. Where you get 10 GB disk space that is enough for a website which is getting 10,000 monthly visitors, it comes with all essential features like 1-click WordPress install, free setup, website migration, daily backups, etc.
GrowBig – You can host unlimited websites with GrowBig plan. It comes with 20 GB disk space and is best for the site which is getting 25,000 monthly visitors. You can access all the features of the Startup plan; additionally, you get premium features such as Super Cacher, 1-year free SSL certificates, and more.
GoGeek – It is ideal for sites having 1,00,000 monthly visitors. Apart from GrowBig's features, you will get advanced features like one-click, white-label site management, superior priority support, WordPress/Joomla staging and more.
I recommend you to go with GrowBig plan. It is the best hosting plan for bloggers like you and me who needs more server space. Here you can host unlimited website and avail their Supercacher technology as well.
The link below will help you get a 70% discount on SiteGround. This is applicable only on the first invoice, that's why buying hosting for 2-3 years would be the best decision and will save you lots of money.
SiteGround 30-Day Money Back Guarantee
Wanna try SiteGround hosting before buying? They do offer one-month trial account, but it's not worth the money.
Why?
They charge an additional setup fees of $24.95 for a 30 days trial account which doesn't make any sense to me.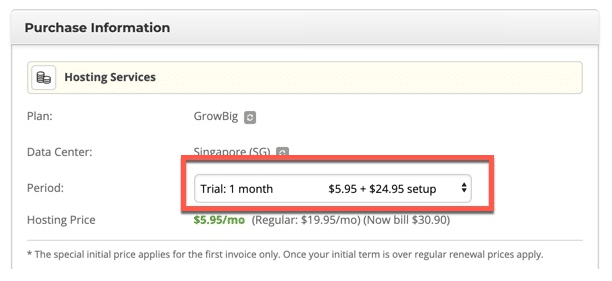 Instead, you can take advantage of SiteGround 30-days no question asked money-back guarantee. If for some reason you are not satisfied with SiteGrount you can request for a full refund. The refund will credit back to your account within seven days. 
Here is how to cancel SiteGround hosting order:
Post a service termination request from SiteGround service area

cancellation.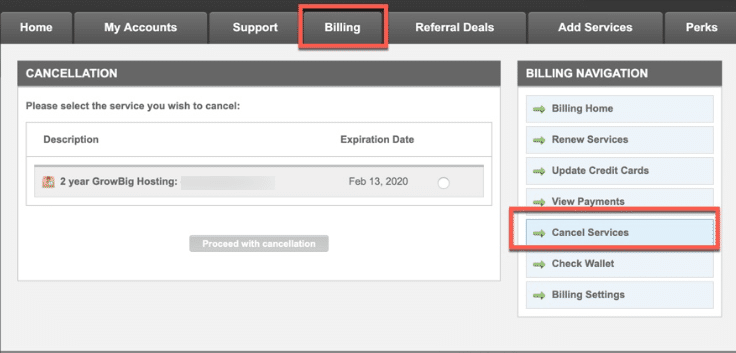 Cancellation for a refund should initiate within 30 days of service activation.

This feature is available only for new orders.

The domain name and domain privacy are not included in cancellation and may be due upon cancellation.
Should You Host Your Website on SiteGround?
You have come this far to know whether you should buy SiteGround hosting or not? However, I have tried to explain everything with this review of SiteGround web hosting.
Yes, I am promoting SiteGround hosting but only, because I've seen website loading speed improvement and conversion on my site after shifting to SiteGround.
Technical support of SiteGround is no doubt is one of the best in the market. You will never find yourself alone at a single point; they will be with you from pre-sales to resolving technical glitches.
I'm a happy SiteGround client and would like you to check out SiteGround yourself.
There is nothing to lose, and you can always get your money back within 30 days if you are not happy with SiteGround hosting services.
Also Read: Kinsta Hosting Review
Let me know if you have any question about SiteGround in the comment section.
If you find this SiteGround review, please share it with your friends and social media.
Also Read: Best Web Hosting Services of 2023