Why do most bloggers fail? Is it because they don't know how to blog or how to create engaging content?
Even they use world's most popular CMS (Content Management System), WordPress. They must be successful then why aren't they succeeding?
WordPress alone can't make you a successful blogger until you integrate it with the right WordPress plugins.
However, WordPress directory is full-packed with more than 40,000 million plugins itself.
But, still finding the best WordPress plugins for the blog could be hard if you are a beginner blogger with basic knowledge of WordPress.
If have just launched your first blog and running with a tight budget to buy premium WordPress plugins; you can start with free WP plugins.
I have listed some free WordPress plugins that every blogger must install on their blog to increasing traffic and generate money: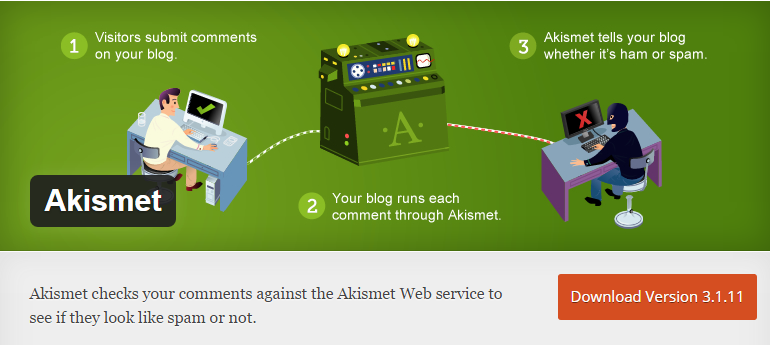 Akismet is one of the most popular WordPress plugins. It has been downloaded more than 18 million times.
It is a spam protection plugin and founded by the WordPress co-founder Matt Mullenweg. It is designed to catch spam comments.
Why should you install Akismet on your blog?
If you are a blogger who invests his most of the time in writing a blog post and after publishing it expects an honest review from your audiences, then Akismet is for you.
An average a popular website gets 85% spam comments. It means out 100 comments only 15% comments are real.
Comment moderation is a time killing job and if you do it manually, it will cost you a lot of precious time.
Fortunately, Akismet can do this job for you and save your many hours. It will identify a spam comment before it appears on the moderation queue as a pending.
Features of Akismet:
Automatically checks all comments if they are legitimate or spam.
You can see URL associated with the comment to identify if they are good or bad.
Moderators can see each comment approved by others.
How to Setup Akismet in WordPress?
WordPress comes with two pre-installed plugins, and Akismet is one of them.
To make it work, you have to activate it from plugins.
After activation, you will see menu Pluigns>> Akismet Configuration, when you will click on it, it will take to Configuration screen.
When you land on this page, you will be asked to enter API keys.
You can get API keys from Akismet website.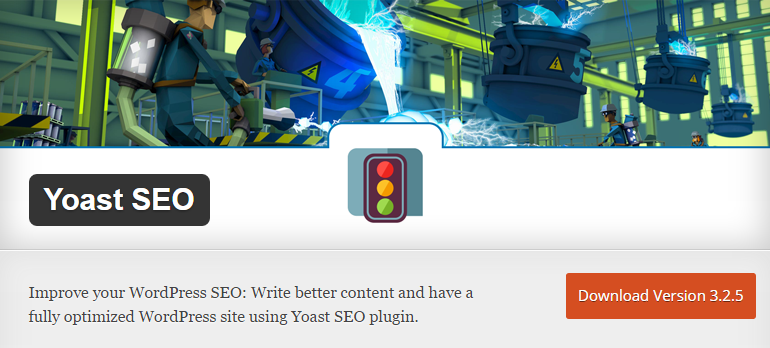 Even if you are a beginner blogger or a veteran blogger, you probably heard about the SEO.
SEO is important for ranking any website in search engine.
However, WordPress site performs well in the search engine but if you integrate it with the right SEO plugin like Yoast SEO, results become amazing.
Yoast SEO is one the most popular SEO plugin exists right now for the WordPress users.
It was founded by Joost De Valk in 2010. It has been downloaded more than one million times since then and still going on.
It is a free plugin and comes with many useful features such as robot.txt, XML sitemap generator, snippet editor, etc.
It helps you optimise your pages content, images titles, meta descriptions and more to XML sitemaps.
Why should you use Yoast SEO?
WordPress website itself coded very well to rank better in the search results. But still a lot more left and Yoast SEO complete that.
Following are some benefits of using Yoast SEO:
It helps you to write better content. Using snippet preview, you can see how your page will look in the search results.
Page Analysis – It allows you to write meta titles and descriptions for all your pages.
Technical WordPress SEO (Search Engine Optimization)
Using Yoast, you can control the which page should show in the search engine and which one not.
Yoast SEO plugin has the most advanced XML Sitemaps functionality.
Still many features left to describe, you can check it yourself.
How to Setup Yoast SEO?
Search Yoast SEO on WP plugin directory and install it.
Activate the Yoast SEO plugin through the 'Plugins' menu in WordPress
Scroll down to the bottom and you will SEO menu. Click on that and use it.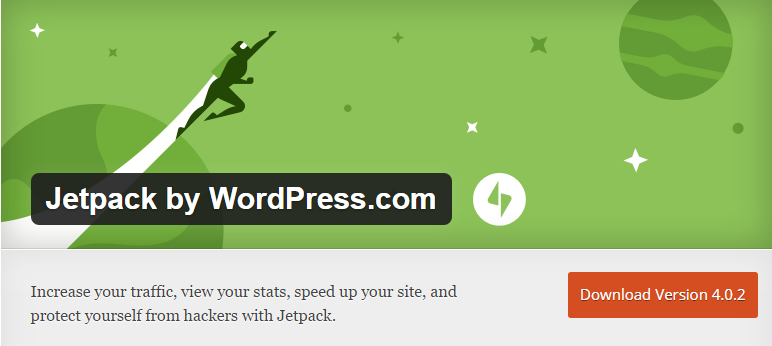 If you are using WordPress for a while you probably have heard about the Jetpack. It's a feature-filled WordPress plugin created by Automattic, the peoples behind WordPress.
Jetpack comes with lots of great features that will be useful for your website or blog.
You can use its 24 features for free.
It provides you essential data for your website such as visitor stats, security services, speeding up images, and helping you to get more traffic.
Following are some features that will make you use Jetpack:
Traffic Growth & Insights – It tells you exactly how many people visits your websites and help you to get more traffic with its additional functions such as related posts, publicise, enhanced distribution, and sharing.
Security – It protects your website from hacking and secures your WordPress login panel from unauthorised users.
Speed Images – Jetpack automatically optimises and speeds up images
There are still more features that you can only know yourself after using Jetpack.
How to Setup JetPack?
Go to the Plugins and click on Add New
After that search 'Jetpack' and install the latest version
Once installation was done click on 'Activate Plugin.'
Now click the green button on the top right that says "Connect to WordPress.com."
Login with your WordPress.com account (or create one) and click "Authorize Jetpack."
Voila! You are done.
Contact Form 7 comes pre-installed with WordPress. It is simple but powerful contact form plugin.
Contact Form 7 has been downloaded more than one million times and still WordPress users favourite plugin.
You can create as much stylish contact form as you want. It is a free plugin.
Contact form 7 supports Ajax-powered submitting, CAPTCHA, Akismet spam filtering and so on.
How to use Contact Form 7?
Install Contact Form 7 from WordPress plugin directory.
After installation, a new menu contact will be added to your website.
When you click on that, you will see a pre-made contact form named 'Contact Form 1.'
You will find a shortcode there which you need to install on your website or page where you want contact form to appear.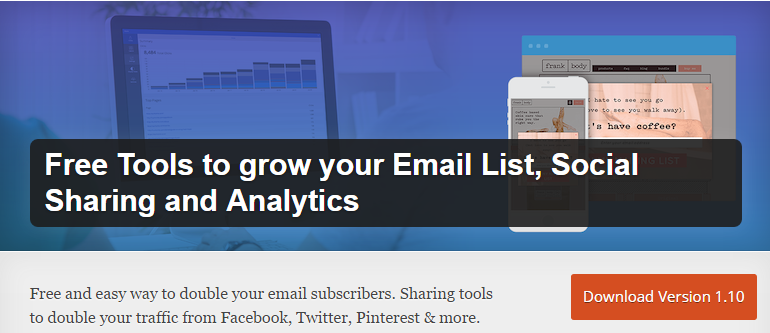 If you are a blogger who wants to generate more lead, increase blog traffic, then I have got a fantastic plugin SumoMe for you and it is entirely free.
It is built by an Ex-facebook Employee Noah Kagan.
SumoMe is an excellent plugin loaded with amazing features for WordPress bloggers.
Need an optin form? A contact form? Floating social share icons? A top notification bar? It has got everything that you need to grow your website.
Following are features that make SumoMe fantastic WordPress Plugin:
Easy integration with any WordPress theme.
Easy email association with MailChimp, Aweber, Constant Contact, and Campaign Monitor.
Beautiful template to make your email pop up look amazing.
Help you quickly grow your email subscribers list by hello bar, list bar, and welcome mat
You can see how people are interacting with your by using Heat Map.
To see its full specification install SumoMe today.
How to Setup SumoMe?
Search 'SumoMe' on WordPress directory
Install the plugin and activate it from plugins menu in WordPress
Click on the blue square box in the top right
Register and click on the Sumo Store to install the apps you want to use
However, you can use almost its all features for free but in case, if you want to use its advanced features, you have to upgrade it from free to pro version.
Images play an important role in a website speed. That's why you should optimize your all images for the search engine.
WP Smush let you optimize your images without losing images quality.
If your website is full of large size images, then it may be slowing down your site without even knowing you.
Website's slow speed can cause you a lot of traffic. 70% visitors left a site if it does not load within 3 seconds.
WP Smush carefully scans every image you upload or already have uploaded. It cut down the unnecessary bluff from heavy images without losing quality.
How to Setup WP Smush?
Install the plugin from plugin directory
Activate the plugin through the 'Plugins' menu in WordPress
Do settings as you want via the Media -> WP Smush settings page
Ta-da! You are done.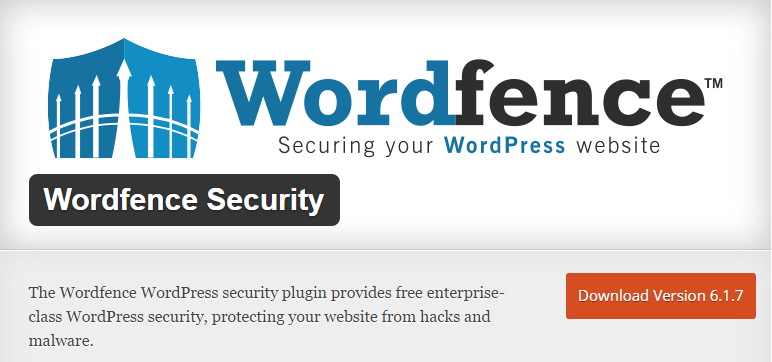 According to the Forbes on average 30,000 websites are hacked everyday. What about your website? Is it secure enough from hackers?
You build a website to fulfil some of your dreams and when your website get hacked your dreams almost get shattered. Losing website data mean a lot to marketers.
No blogger would ever imagine hearing this word 'Your website is hacked'.
Securing your website should be your priority work.
So, now the question is, how to secure WordPress website or blog from hacking?
You don't need to worry if you are a newbie blogger who can't afford to buy a premium WordPress security plugins.
I have got Wordfence Security a free WordPress security plugin for you.
Wordfence Security protects your blog from hacking and malware attacks.
Its high-quality web-application firewall protects your blog from hackers. It alarmed you if it senses anything suspicious.
However, Wordfence Security is 100% free and open source. They also provide paid API keys if you want to upgrade your account.
Following are some features of the Wordfence Security:
It's advanced web application identify malicious traffic and stops hackers before they reach to your website
Threat Defense Feed automatically updates firewall rules that protect you from the latest threats
Block generic security threats such as fake Googlebots, malicious scans from hackers and botnets
It offers two-factor authentication, also referred to as cell phone sign-in.
There are several other features that you can only know after using it.
How to Setup Wordfence Security?
Install WrodFence Security from WordPress plugin directory
Activate the security plugin from plugins menu in WordPress
After activation go to the scan menu and start your first security scan
Once scanning has completed, a list of security threats will appear
Check them one by one to secure your site
Visit the Wordfence Security options page and enter your email address so that you can receive an email about future security alerts
Wordfence Security is best free security plugin for those who are running with a tight budget.
Final Thoughts!
If you are using WordPress user who wants to make money from it then shouldn't ignore WP plugins.
You can get amazing results from WP once you integrate it with the right WordPress plugins.
If you are a newbie blogger, then you can start with these plugins mentioned above.
I will be happy to hear from you what other free or low-cost WordPress plugins you would like to recommend?
Please leave your suggestion in the comment section.