In today's post, I am going to provide you my Circleboom review and will explore Circleboom app features and benefits.
Twitter is a great social media platform, and you can use it as a powerful marketing tool.
But here's the problem:
Managing a Twitter profile is challenging when you are a busy person. Unfollowing non-followers, fake and spam accounts manually is a tedious task.
You have to go through a lot of Twitter profiles, and it becomes difficult to determine if you should or not unfollow them.
So what's the solution?
This is where Circleboom Twitter management tool steps in.
Circleboom is one of the best twitter management tools that you can use to strengthen your Twitter profile.
It doesn't matter if you're using Circleboom for business or personal use; it will stand by your side and will help you boost your Twitter marketing like never before.
Why should you use Circleboom?
It is important to use a tool like Circleboom when you have a big plan with Twitter.
Following are some logical reasons you should use Circleboom twitter unfollow tool.
To unfollow non-followers on Twitter, who is not following you back.
To unfollow fake twitter users who blast spam tweets.
To unfollow accounts who don't tweet in English.
To unfollow non-active twitter who provide zero value.
To discover the right time to schedule tweets.
To do live keyword and trending hashtag search
Similar to other Twitter unfollow tools you Circleboom also allows you unfollow unfollowers on Twitter. You can unfollow more than 100 non-followers using this mass unfollow tool while other similar twitter unfollow apps have a limitation of 20 unfollow for free.
You can even unfollow more spam accounts by upgrading your FREE Circleboom account.
Top Features of Circleboom
Circleboom is a complete Twitter management tool to track and analyse your Twitter profile. It comes with lots of amazing features that make it one of the best twitter monitoring tools. 
Let's check out the top features of Circleboom in details.
Discover and Publish Tool
Circleboom's publishing tool is one of the best content discovery tools that you can use to find new content and publish them on your Twitter profile.
Here is how it works.
Login into Circleboom with your Twitter accounts and hop over to the Publish when you click on the "Articles."
When you click on that a new dashboard will open where you will see a button "Select Your Interests Now".
When you click on that button, a new page will open with two tabs: one is interests, and another one is queue settings.
In interests setting, you will have to select more than five interests that you want to publish on your profile.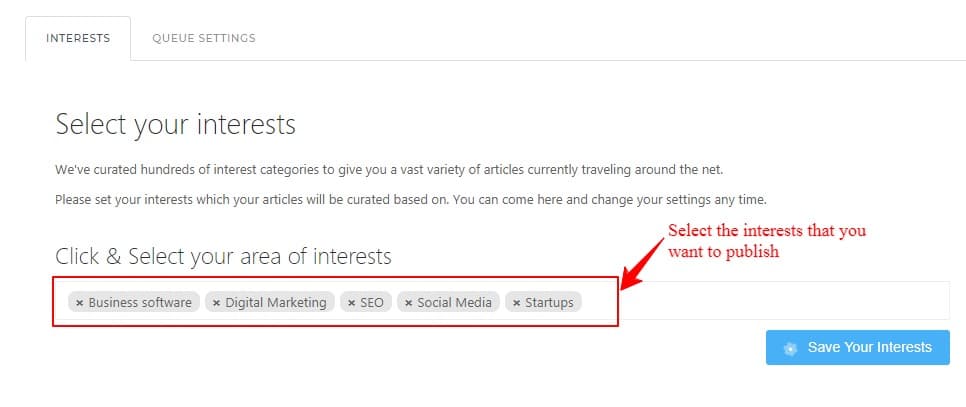 And, in queue settings, you can set up your post publishing interval and timings.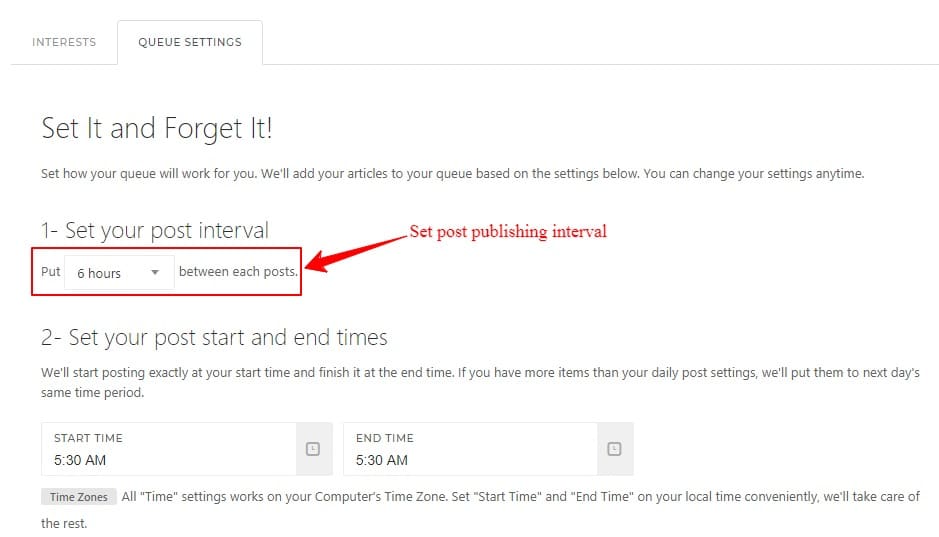 With Free Circleboom account you can send 3 articles to your queue, to add more you'll have to upgrade your free Circleboom account.
Schedule Tweets – Circleboom allows you to schedule your tweets that you can send out to your followers at the time you want. You can also add media and GIFs into your tweet.
Circleboom keeps your scheduled tweets safe that you can delete or edit when you want.
Circleboom empowers to control your tweet, retweet, and likes on Twitter.
Following are the actions you are perform with Circleboom:
Unlike – Sometimes it happens you like a tweet that you shouldn't. Later, when you realize your mistake, you don't find that tweet.
Circleboom's unlike feature, helps you find those tweets for you that you can unlike individually or in bulk.

Delete RTs – You can delete all your retweets if you want using Circleboom unfollow tool. You can delete most recent 3200 retweets in bulk.
Delete Tweets – You can remove all your tweets with the help of Circleboom. Remember you can't retrieve your deleted tweet. List your tweets and replies; delete them individually or in bulk. 
Delete Twitter Archive – You can delete your Twitter archive. All you have to upload your Twitter archive, filter your tweets and delete them. You can delete your previous tweets, replies and likes.
Under Circleboom search tool section, you will find features like Smart Search, Live Keyword & Hashtag Search and Find Friends Search.
Smart Search – Using this feature, you can narrow down your target audiences through millions of public profile. For example, you want to find profiles interested in SEO, you can simply search for that keyword, and it will show you only profiles who have mentioned SEO in their profile.
Live Keyword & Hashtag Search – You can find trending hashtag and keywords for a specific topic to add in your tweet. 

Find Friend Search – You can use the Find Friend Search feature to find the influencers' account who have the same interest as you. For example – I want to see influencers whom Brain Dean is following: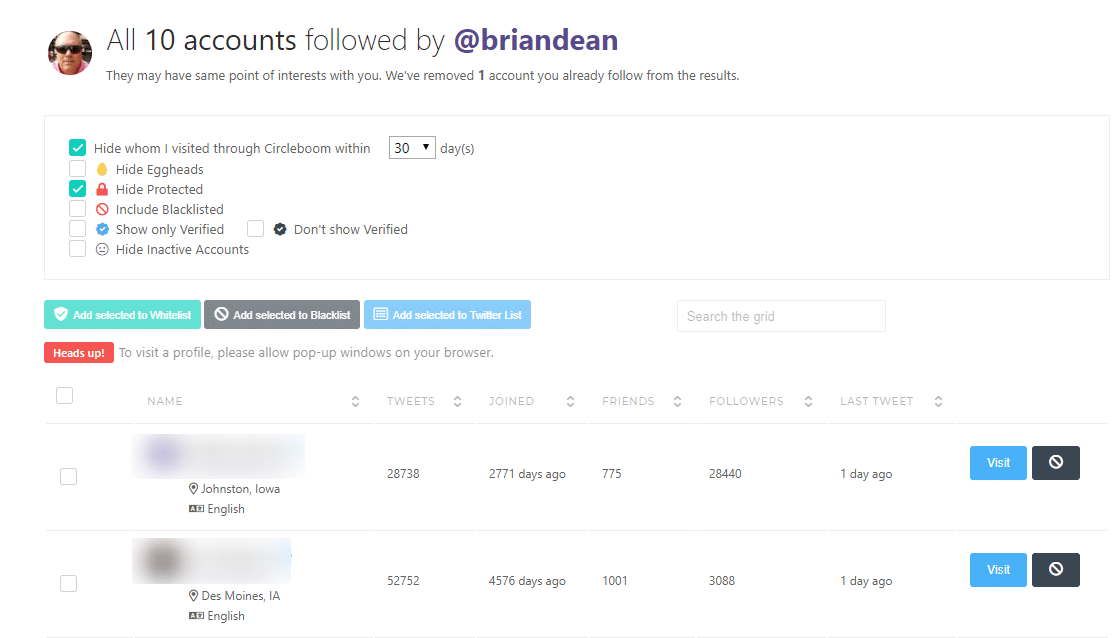 I'm not following back – You can also view accounts who are following you, but you are not following back. Search and filter Twitter accounts that you should and shouldn't follow.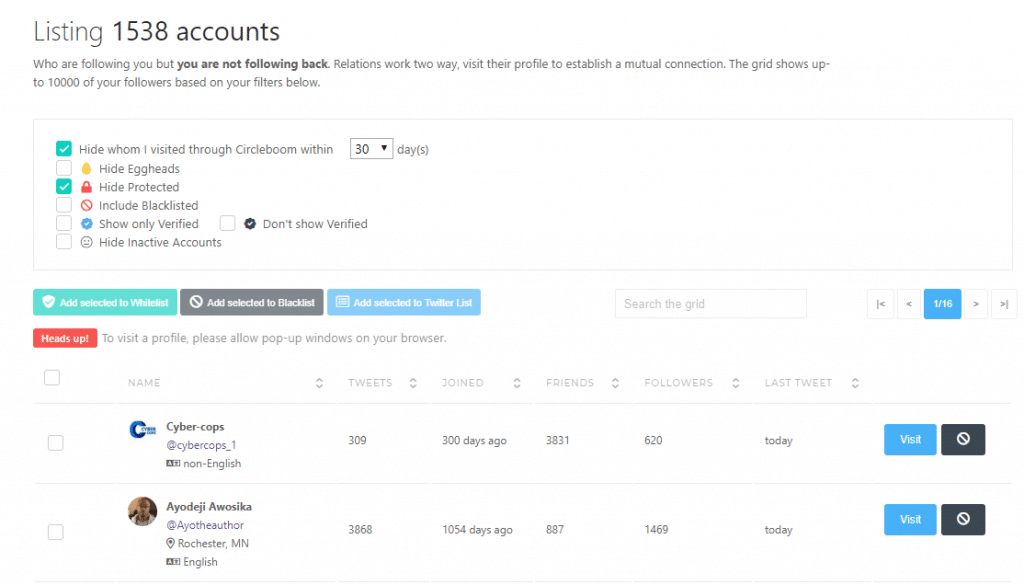 Strengthen your Twitter profile by unfollowing non-followers, inactive users, fake accounts, and spam accounts. 
Who to unfollow on Twitter?
Who are not following you back – Finding users who are not following you on Twitter is not easy and time-consuming. Thanks to Circleboom, you can find those profiles in seconds which are not following you back. 


Non-English Accounts – There is no point to following accounts who don't tweet in English unless you understand their language. You can unfollow them using Circleboom app.


Fake/Spam Accounts – Filter and unfollow spam/fake accounts. It will clean your feed and increase your profile authority. 
Twitter has been slashing spam accounts and cleaning up Twitter for real and active followers. Twitter wants to curb inflation of fake follower counts, and they blocked tens of millions of fake accounts.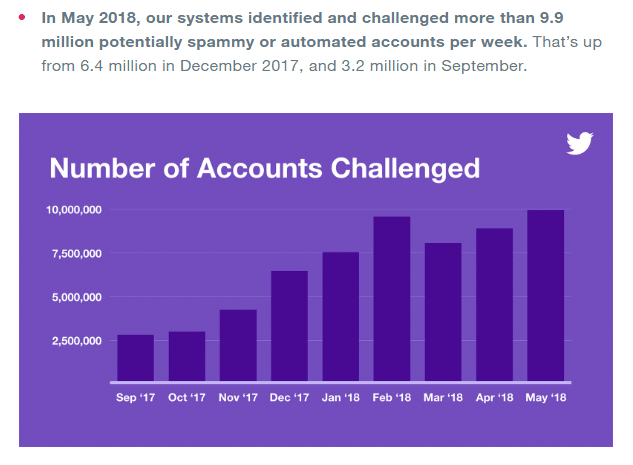 Inactive Twitter Accounts – There is no harm to unfollow Twitter accounts who are not adding value to your profile. Circleboom identifies accounts who are not active for 30 days so that you can unfollow them. 

Overactives – If you don't like accounts who tweets too much, you can unfollow them.
Circleboom app identifies accounts who send more than 20 tweets per day and consider them as overactives.

Eggheads – Profile without profile pictures are more likely spam or fake accounts. You should unfollow egghead profile accounts to protect your Twitter profile.
Powerful User Analytics Dashboard
Circleboom provides you with detailed data about your followers and their activity behaviors. It helps you understand your audiences and what happening in your feed.
Following are the data you can view:
Growth Graphs – Circleboom keeps record of your Twitter followers and shows you data of Twitter unfollowers, Twitter followers and inactive accounts. 
You can view daily/weekly/monthly/yearly follower stats in Circleboom's follower stat analytics.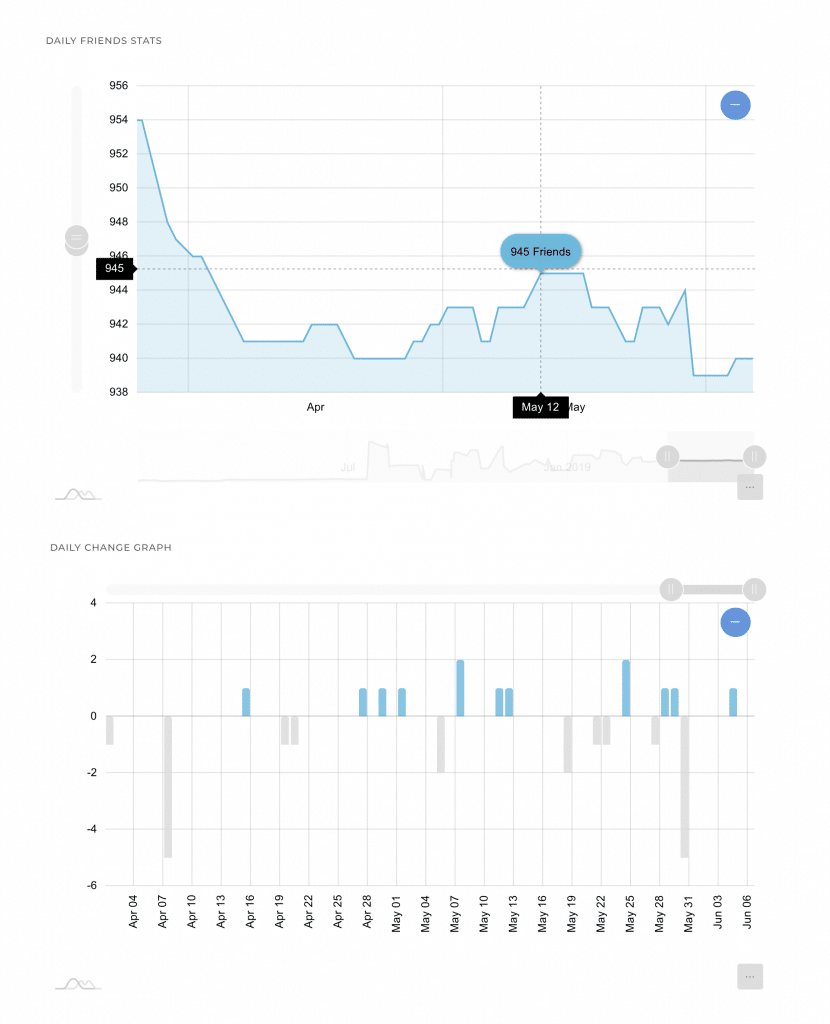 Friends & Followers Characteristics – To make your Twitter profile influential, you should know how many of your followers are fake, inactive, verified, and spams. The chart will show you whom you should focus on.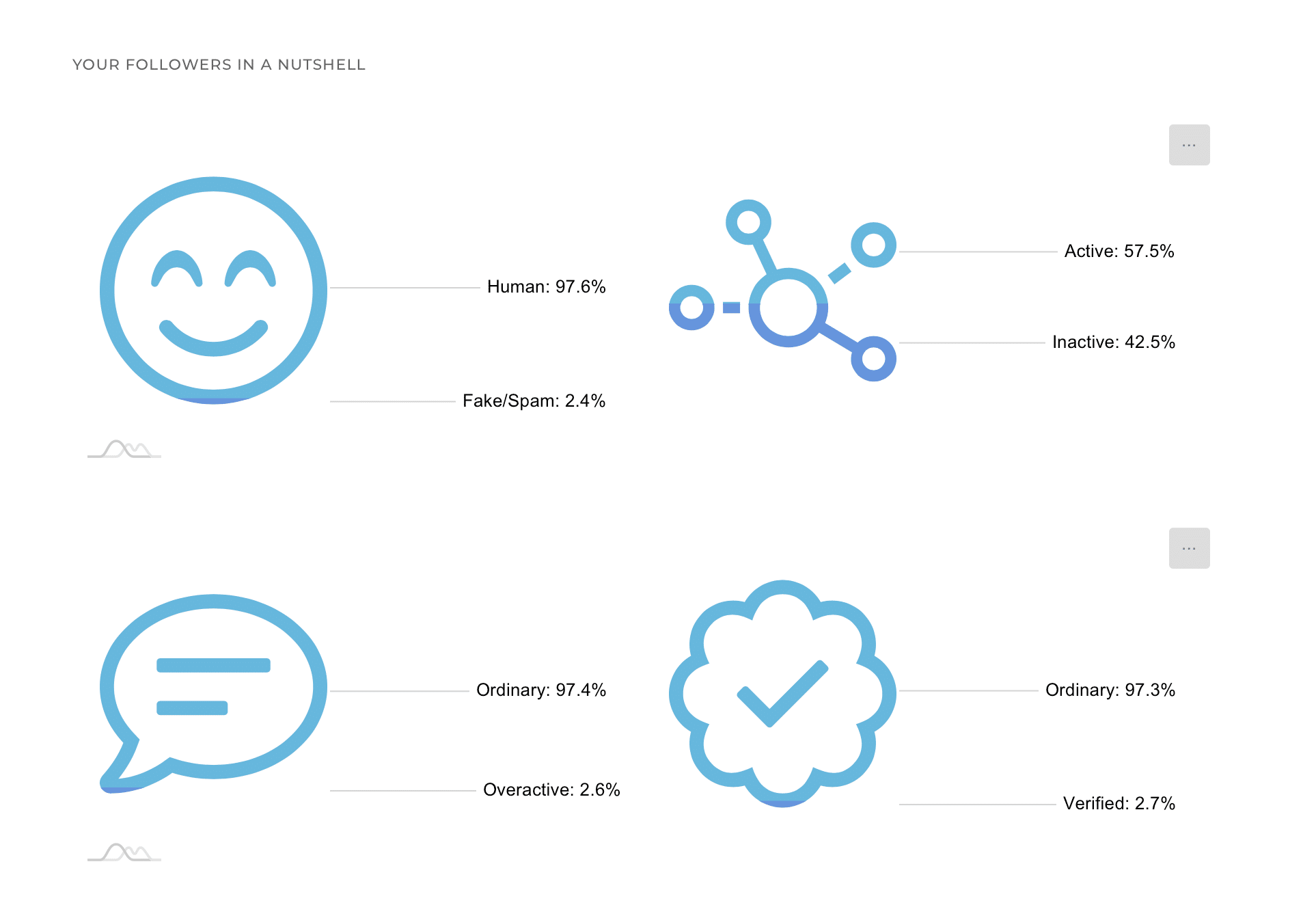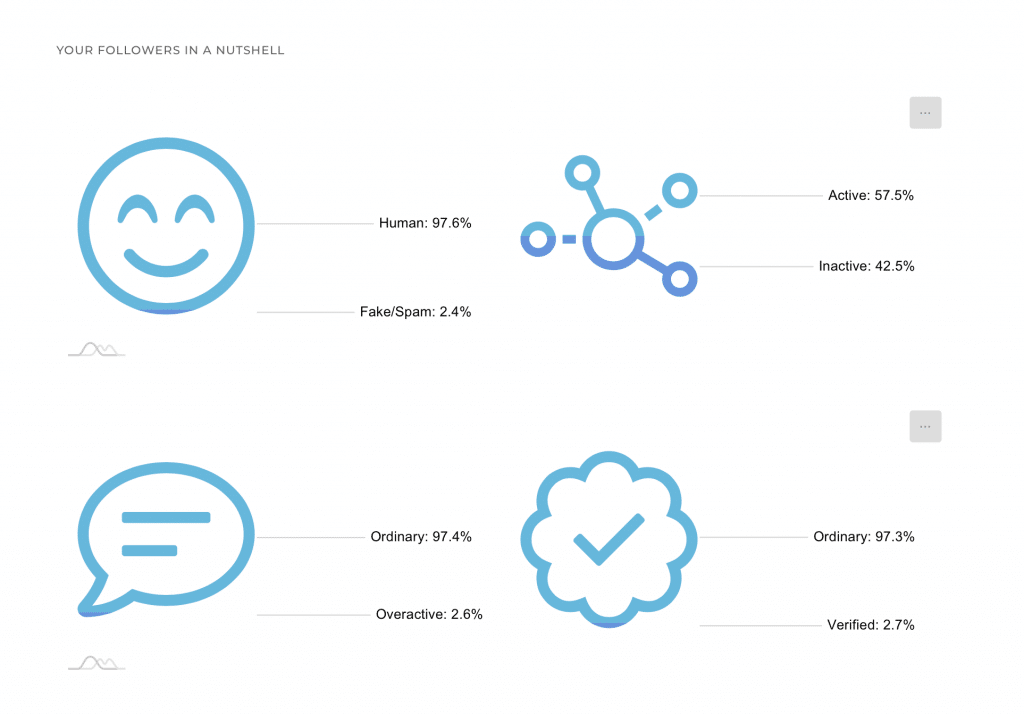 Language Stats – Understanding audiences' language is vital for companies who are operating in overseas. It helps them to plan their tweet in their audiences' language.
Best Time to Tweet – If you are serious about Twitter marketing, you must have engagement on your tweet. Circleboom shows you the right time to send out a tweet to increase audience engagement.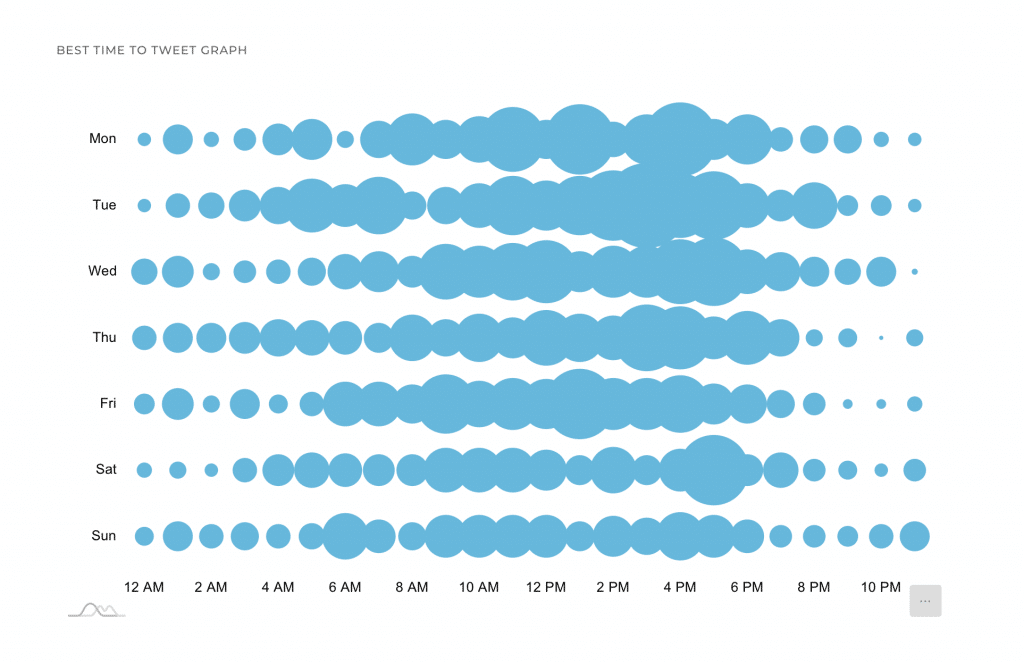 Gender Stats – Curate your content based on your audiences' gender to increase engagement of your tweet.


Friends & Followers Interests – Circleboom Interest Cloud shows the interest of your friends and followers and what interests them.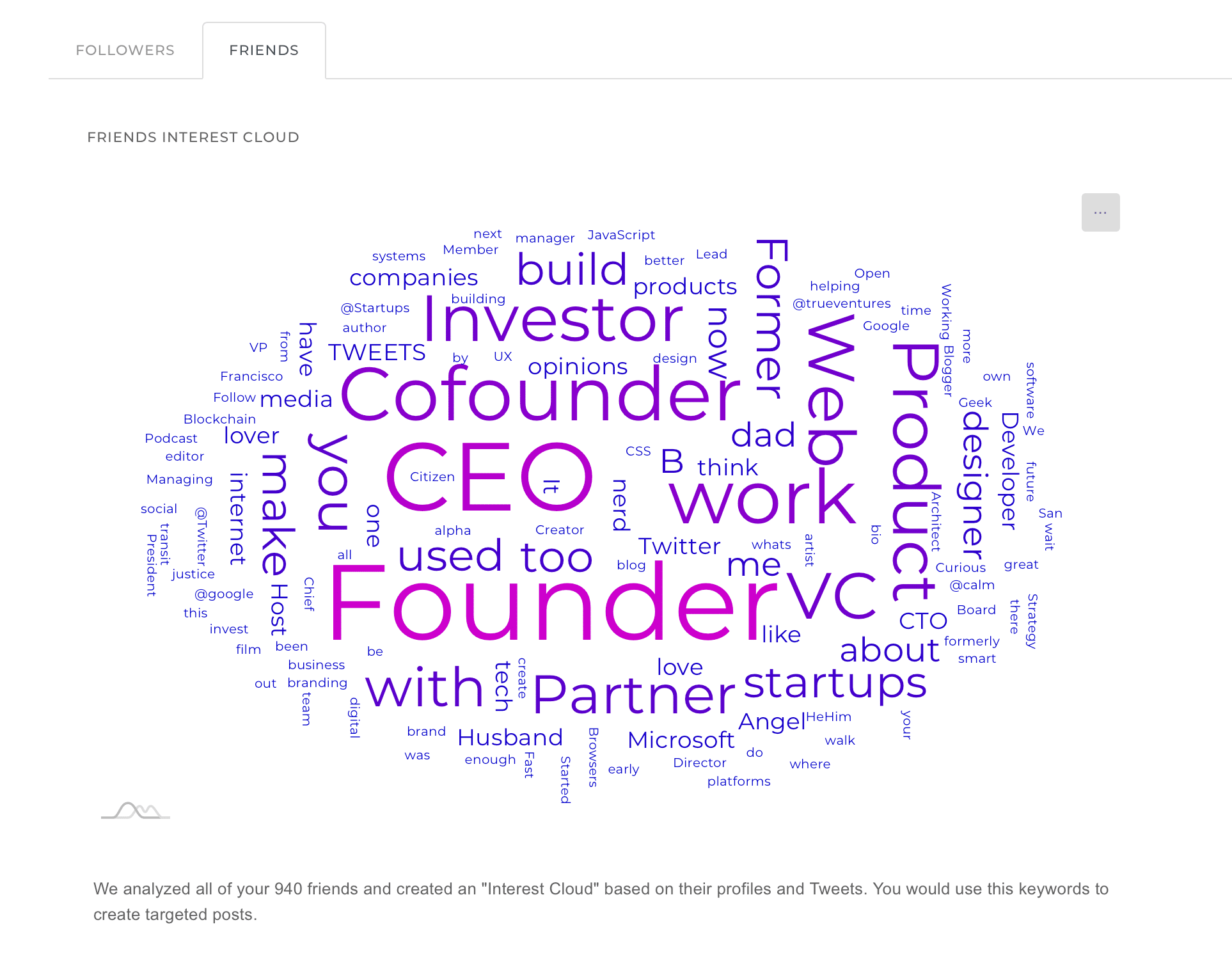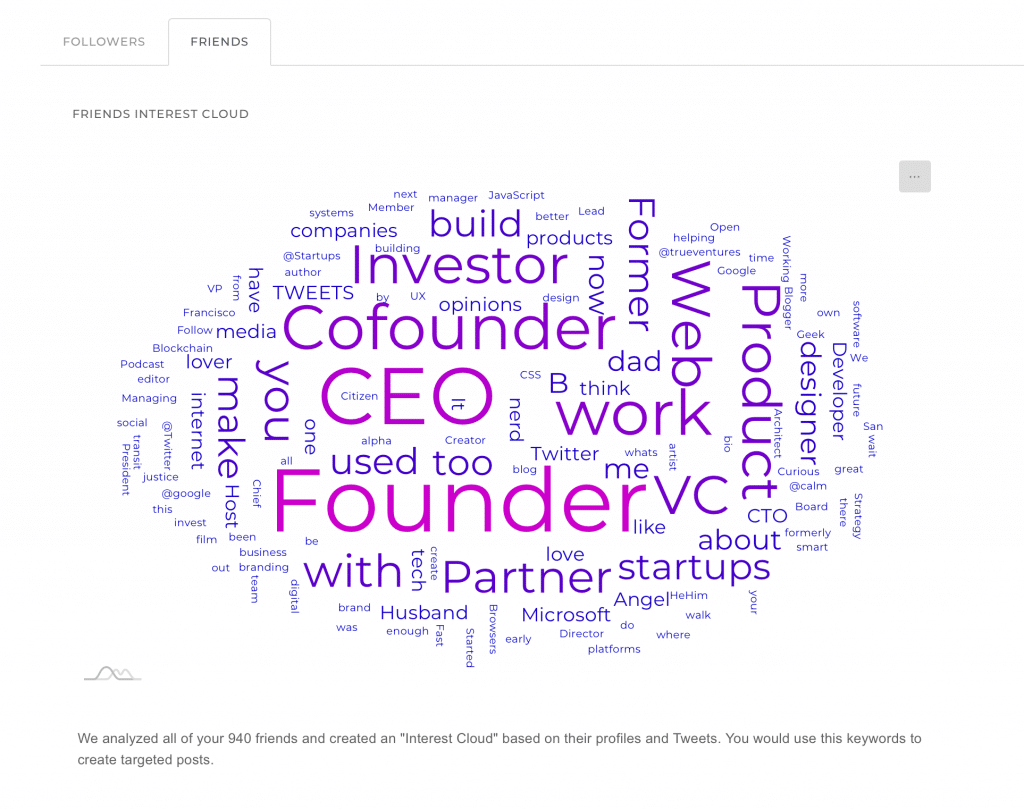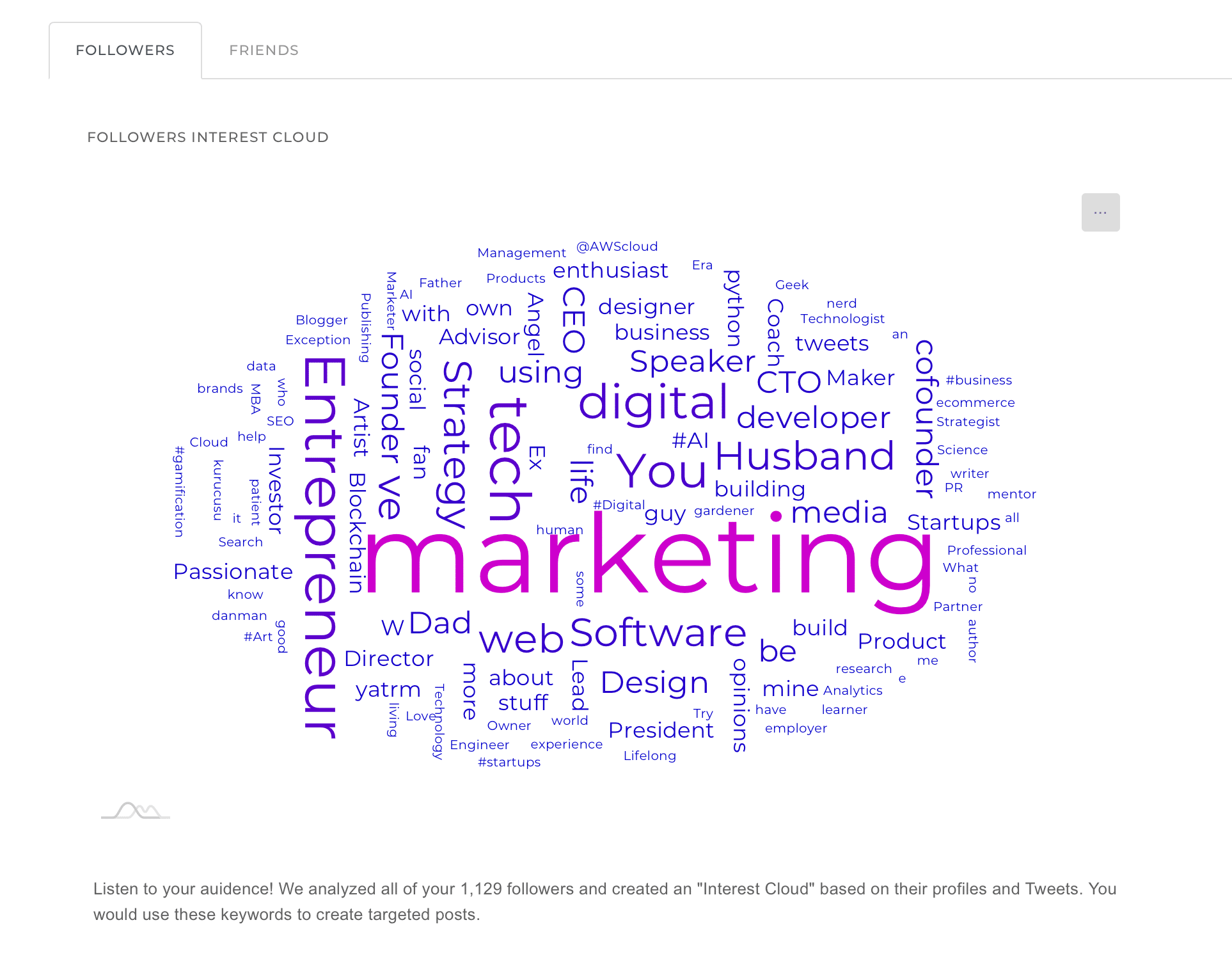 Pricing Plan of Circleboom
Circleboom is an extremely affordable tool. They have a free plan, and their monthly plan starts from $11.99. The reasonably-priced corporate and business plans are excellent for SMEs and enterprises.
The pricing of Circleboom is less than half the pricing of other Twitter unfollow tools. The best part of the Circleboom pricing they don't ask for your credit card information for FREE TRIAL.

Circleboom is a social media account management app focuses on Twitter account management. 
Yes it is. Circleboom doesn't share your contact information with third-party or use to promote any content without your approval.
How do you use Circleboom?
Simply login to Circleboom using your Twitter account and do whatever you want like unfollow non-followers, delete old tweets, retweets, etc.
How do you unfollow someone on Circleboom?
Login to the Circleboom app by authenticating your Twitter account and go to "The Circle" from the menu on the left. Then, select "Not following Back" to unfollow accounts who do not follow back. You can select fake/spam, inactive, overactive, eggheads from the sub-menu depending on the accounts you want to unfollow.
Circleboom has 5 tier pricing plan including a free one that will be FREE forever with limited features. With a free account, you can manage one profile with limited features.
Is there any Cicleboom alternatives?
Yes, there are plenty of Twitter management tools are available in the market like ManageFliter, Tweepi, etc. but by far I've found Circleboom is pretty satisfying.
How to know who doesn't follow you back on Twitter?
Just click on the "Circle" and you will see a sub-menu with the option, "Not following back." Once you click on "Not following back," Circleboom will list all those Twitter accounts for you who you follow but they do not follow back. You can click on "Visit Button" for all the accounts that you want to unfollow.
Given the features and pricing of Circleboom, the tool is definitely one of the best in the industry and safe to use.
You can even sign up for their Trial Plan before you go ahead and take their paid plan.
In short, Circleboom is by far one of the best twitter management tool I've come across and would strongly recommend to use it if you're serious about Twitter marketing.
I hope you enjoyed this Circleboom Review. If you have any questions or comments regarding Circleboom or unfollowing on Twitter, let me know in the comments below.