When it comes how to create a perfect optimized blog post, I'm sure you've heard enough about write an appealing title and using images, etc.
But, if you are looking for some serious tips to build a well-optimized blog post, then you'll love this post.
It's a simple checklist that will help you write a blog post that human and search engines both love.
And, how a well optimized blog post looks like: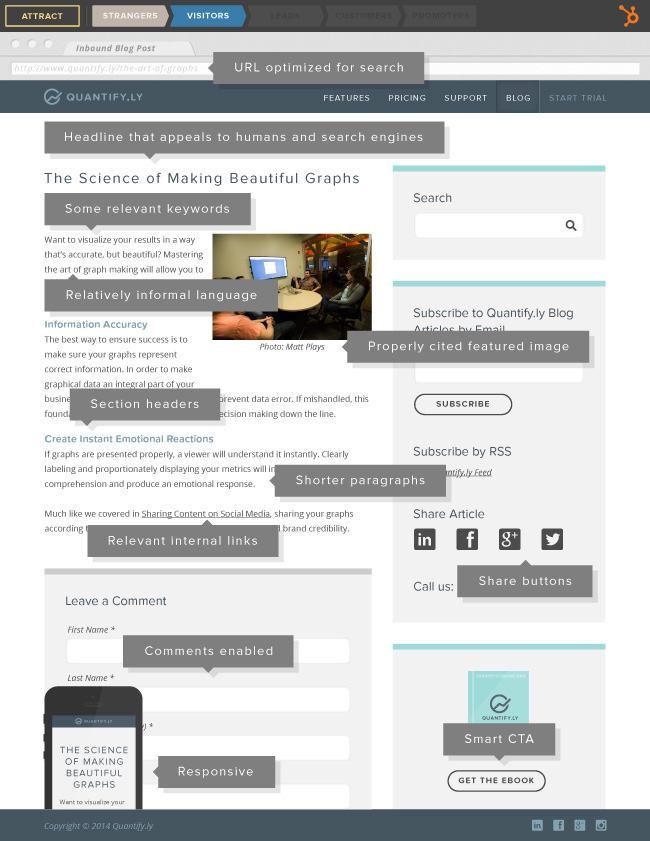 Source (Hubspot)
#1. SEO-friendly URL extension
Building SEO-friendly URL helps you in two ways.
First, it improves your SEO.
Matt Cutts has said in an interview that Google gives more importance to first 3-5 words in an URL.
Second, it's easy to share on social media or any platforms.
In other words, make your blog post's URL short and sweet.
Short URLs are easy to remember.
Avoid creating ugly URL: https://curiousblogger.com/p=565?e5
Or
Lengthy URL like this: https://curiousblogger.com/seo/the-anatomy-of-a-optimized-blog-post
You must be wondering then what the right way to create an SEO-friendly URL is?
The answer is simple:
Google has become smart enough to understands your page topic by looking at first 3-4 words.
Therefore, it makes sense to keep it short by using your target keyword within first 3-4 words in an URL: https://curiousblogger.com/optimized-blog-post.
#2. Short headline that attracts humans and search engines
Your title is a key element of an optimized blog post.
It is a magnet that attracts visitors to your page.
A headline lets visitor decide whether he need click on it or not.
Make sure when you are writing a title it keeps words and phrases that people are searching.
To make it more powerful include modifiers and numbers.
Modifiers are terms that user adds in keywords while searching on the web such as "best," "reviews," 2000-2017," etc. It helps you rank for long-tail keywords.
By the same token, numbers also grab the attention of users by offering them a limited choice.
While writing title, try to add your target keyword in the beginning.
The closer the keyword is to the start of the title tag, the more attention it gets from search engines as well as visitors.
#3. Use your main keyword in first 100 words
Congrats! You successfully brought a visitor to your new blog.
Now what?
As a visitor lands on your web page by clicking on the title, the first thing he seeks for the phrases and keywords that you have mentioned in the title.
If they don't find the information that you have promised in the title, they will leave.
In fact, 55% of web page viewers never spend more than 15 seconds on a page.
Power up your introduction with emotional hooks using your target keyword in it.
It helps Google know what your page is all about.
#4. Avoid keyword stuffing instead use LSI Keywords
Keywords still matter a lot whether we talk about user experience or SEO points of view.
Though using keywords is good for SEO but overusing could be dangerous.
To deal with keyword repetition use LSI Keywords.
LSI keywords (Latent Semantic Indexing) are basically words that closely related to your target keywords. These are synonyms that Google uses to define a page's relevancy.
If you are writing a long content, it is possible you may use your target keyword multiple times.
Here is how to handle it:
Search for your target keyword in Google and head over to the "Searches Related to…" area at the bottom of the page:

…and use these keywords instead of repeating the same keyword again and again.
#5. Write short paragraphs for skimmers
Let's face the truth: People don't generally read online — they skim.
Skimming and scanning happen for some reasons. It might be a lack of information, poorly written article, or whatever reasons are.
You might think people consume online content in typical left-to-right reading that you learned in school.
Right?
Wrong.
Online people don't consume content that way; instead, they read content in an "F" shape. That shows readers aren't reading your content completely.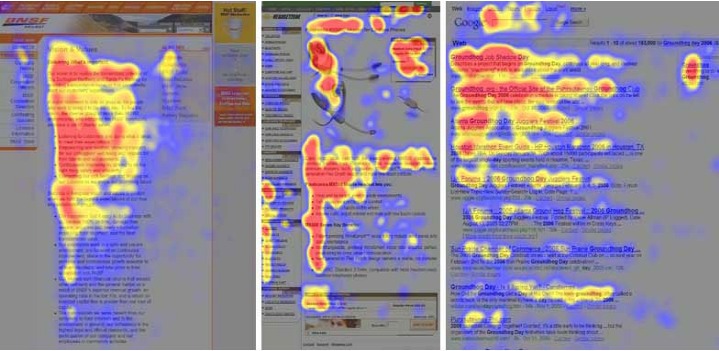 Here come short paragraphs to help. It improves readability.
Moreover, it helps users to read fast and identify the information that they are expecting. Introduce one idea in a sentence.
#6. Add engaging visuals
Audience engages better with visual content as it's easier to understand, can tell a story and evoke emotions more easily than written posts.
Not only they deliver your idea faster, but they can also increase the interest of your fans in personal and authentic ways.
Users usually don't understand exactly what they need and are looking for some inspiration and ideas.
When you show them that unique idea using visuals: images, videos, or infographics. That inspires them how to use your product or services.
Use stunning images, videos, and graphics to tell amazing stories.
As Volvo did in their Volvo Trucks campaign, where they posted photos of Jean-Claude Van Damme doing the splits between a pair of Volvo Trucks.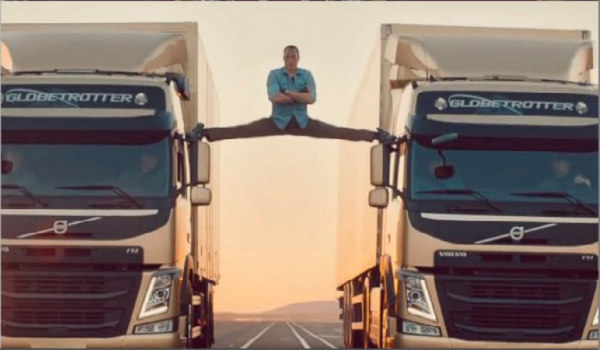 The reason was doing that they wanted to demonstrate the product's advantages in a unique and memorable way.
#7. Make your sub-heading your best friend
Sub-heads are similar like a road map for online users. I
t helps a reader to find what is important within a section of the articles.
According to Nielsen, people visit websites to gather information quickly.
For this reason, present your content in a way that easily guides skimmers' eyes to the parts of the page that are relevant to them.
Avoid writing generic sub-heading. It won't make a visitor say "wow, that's the info I was looking for."
So what's the solution?
Here is a quick fix:
Add the terms in your subheads that surprise or provide benefit to your readers.
For example, in this post, I tried to provide the more benefit in subheads.
Instead of writing simple subheading "Internal Linking." I added VALUE in it how internal linking can help you reduce bounce rate.
Make sure, when you write you next blog include a benefit in AT LEAST 40% of the subheadings.
#8. Relevant internal linking reduce bounce rate
You may already know how bounce rate affects your website performance on search results.
High bounce rate can harm your web ranking.
Internal linking is the best solution to reduce bounce rate of your web page.
It let the users navigate within your site easily.
Furthermore, when you do link other relevant pages in content link juices passes from that pages to others that improve your SEO.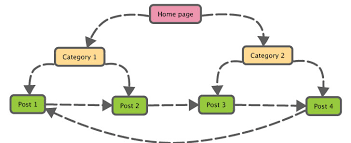 Therefore, they all get to benefit from search engines.
Let's say your current page has 50 backlinks, so all the pages that you linked will get some advantages of link juice.
Include at least 4-5 relevant pages of your website in a blog post.
#9. Helpful outbound links builds credibility
No matter how great article you have written, you can never satisfy all people.
In other words, you can't deliver all the relevant information & value a user might be seeking on your given topic by your own.
Under those circumstances, it makes sense to link the sites that contain that extra information a user might be trying to find out.
You may be happy to know that outbound link is an important factor of SEO.
It helps search engines to understand about your blog because of relevant links.
Make sure that external website is trusted (Wikipedia, CNN, BBC, etc.) that you are linking to your page.
Furthermore, linking external sources of information boosts your credibility.
By adding to quality, reliable external resource, you prove that you have done research to get the information you're providing to your readers.
Here are few guidelines you need to follow when creating outbound links:
Link to pages that add value and light on the topic very well
Link to articles that comes from authority sites
Link to the articles of fellow bloggers in your network, or in your niche, helping you to build a community with them
#10. Social sharing increases content reach
Displaying social button on your web page allows users to share that content with others.
However, it doesn't directly help in search engine ranking, but it gets many eyeballs on your content. That increase chances someone will link to your content.
Sharing your content on types of social media platforms helps you engage with a variety of audiences.
#11. Responsive Design increases content accessibility
To make blog post successful, it is critical that your blog post looks great in mobile.
You never know which device user are viewing your blog post.
To make it happen, it is essential that your blog design is responsive.
Here is a quick answer: In case, if you don't know what the responsive design is?
A responsive web design is a site that adapts to the screen it is being used on, whether it is a mobile devices or desktop.
Google also favors responsive websites.
Now it's your turn!
Writing a blog post is not worth unless it meets the requirement of users and search engines.
To do that, you have to consider the tips mentioned above for the optimized blog post.
Once you start to apply these pieces of advice in your content, you will see the boost in your website traffic.
I would like to know what elements of blog optimization you were already following?