Want to jump straight to the answer? The best free online proofreading tools for most people are definitely Grammarly and ProWritingAid.
When you want to impress your readers, make sure you fix your grammar, punctuation, and spelling errors.
Google even advises fixing poor spelling and grammar should be a priority over broken HTML. They explain that mistakes in text can confuse search bots and result in an adverse user experience.
That is where online proofreading software comes in.
A proofreading tool can be handy when you want to write an error-free article.
In this article, I have made a list of the best online proofreading apps that you can use to proofread and edit your blog, essay and research paper.
What's is the best free online proofreading tools? Let's find out.
The Best Free Online Proofreading Tools of 2022
To create error-free content, here are the best free online proofreading tools available right now.
Grammarly – Best proofreading software for writers
ProWritingAid – Best grammar checker and style editor
Polish My Writing – Best alternative of Grammarly
Ginger – Best proofreader for Windows
Slick Write – Best free online paragraph correction tool
PaperRater – Best free AI proofreading software
SpellChecker.net – Best free writing checker for small blogs
LanguageTool – Best proofreading software for multiple languages.
Spell Check Plus – Best proofread writing editor app for non-english writer
Typely Editor – Best proofreading tool to correct english sentences
Hemingway Editor App – Best proofreading app for distraction-free writing
Writer – Best AI online editing software
WordRake – Best editing software for professionals
These free online proofreading tools are listed below, including their top features, pricing, and specifications.
Best proofreading software for writers
Grammarly is the best free tool for checking grammar, punctuation, and spelling.
This is one of the best proofreading tools for bloggers and writers.
The online proofreading app not only checks grammar and punctuation errors but also explains each mistake.
This makes it an ideal proofread app for people whose first language is not English.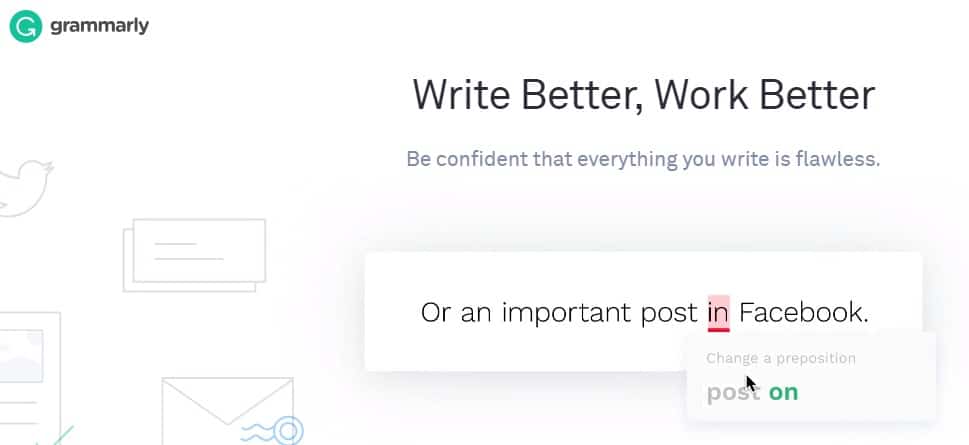 It has its own dashboard where you can write content. After writing, you can paste your content into Grammarly's editor. It will check for grammatical and spelling errors.
Grammarly has an in-built plagiarism checker that checks if your content is copied.
Additionally, it checks word count so you could know how long your article should be.
Grammarly makes sure everything you type is clear, effective, and mistake-free.
The online proofreading software has a 4.5-star rating with over 20,000 reviews.
It has also a free Chrome extension that you can add to your browser. It will help you write mistake-free content on Gmail, Facebook, WordPress, Linkedin, and anywhere else you write on the web.
Here are key features of Grammarly proofreader app:
Find and fix most writing mistakes
Supports Gmail, Facebook, Twitter, Tumblr, Linkedin, and anywhere else you write on the web
Over 15 million people use Grammarly every day to write error-free writing
Best grammar checker and style editor
One of the best free proofreading apps, ProWritingAid offers simple steps to help you improve your writing so you can share ideas with confidence.
Using the editing tool, you are able to analyze your text for a number of crucial issues, such as overused words, sentence structure, punctuation errors, repeated phrases, consistency, dialog, pace, and readability. It helps you learn as you edit, making you a stronger writer.
The best part?
It works with all popular platforms like MS Word, Windows, Chorme, and many more.
Key Features:
20 In-Depth Writing Reports Go Way Beyond Grammar
Safe and secure
Improve the style and strength of your Writing
In-app suggestions and explanations
Enabled with a thesaurus to find you the right words
Easy to Integrates with MS Word/Outlook, Google Docs, Scrivener, and many more
A trusted online proofreading software, ProWritingAid has over 2 million users worldwide.
ProWritingAid is free to use and offers a premium plan for more advanced features.
Best Grammarly alternative
Polish my writing is my second favorite free proofreader tool that I use to proofread my article online. It is also known as After the Deadline.
It points out the grammatical and punctuation mistakes in three different colors. A red one is for spelling error, a Blue for style suggestions, and a Green for grammatical errors.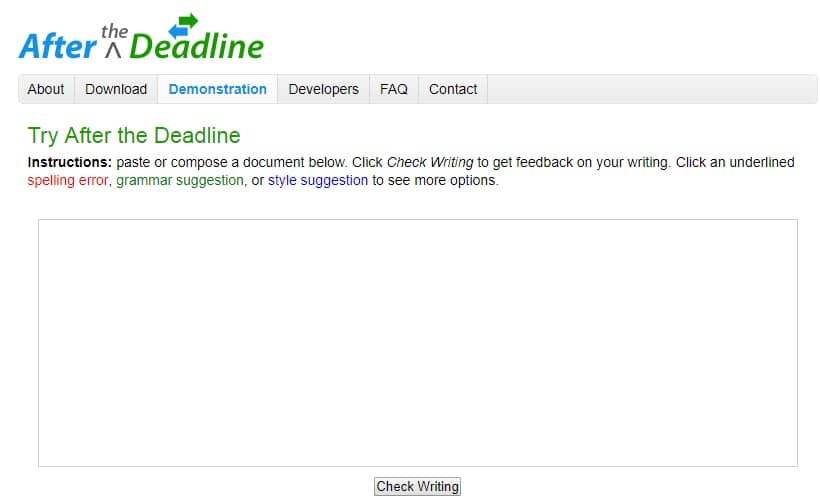 Using Polish My Writing is easy.
Simply copy your content and paste it on the box provided on the website and click on the button "Check Writing."
The feature I like of the Polish My Writing proofreader app is active and passive voice suggestions that help me find out if I am using active voice and passive right.
The passive voice to active voice converter tool helps you create a human proofreader like the content.
The free AI proofreading website uses natural language processing technology to find your grammatical mistakes and provide the most appropriate suggestions.
Furthermore, it provides your results fast and hassle-free which is another good feature of Polish My Writing.
Here are the key features of Polish My Writing language checker:
Contextual Spell Checking
Advanced Style Checking
Intelligent Grammar Checking
You can also download Polish My Writing WordPress plugin named After the Deadline from the WordPress library.
Best proofreader for Windows
Ginger is the best free online proofreading tool for proofreading and editing English articles.
Ginger software works almost the same as Polish My Writing. But it goes one step further and takes care of common errors like THE, A, and AN that Polish My Writing doesn't check.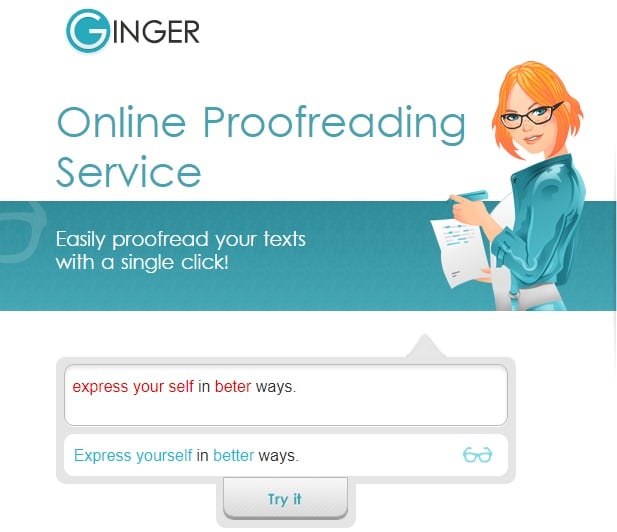 If you often make silly mistakes such as (a, an, the, have, has, etc.) then Ginger Proofreading Tool should be your first choice.
You can proofread your content faster with the Ginger Proofreading tool extension.
Ginger grammar checker uses patent-pending technology to check grammar mistakes, spelling mistakes, and misused words.
Using Ginger grammar proofreading software you could create content like a human proofreader does.
Most free grammar checker tools flag mistakes but don't provide suggestions while Ginger corrects various types of grammar mistakes. From singular vs plural errors to passive to active Ginger proofreading software takes care of everything.
Don't let mistakes get in your way of success. Start using Ginger proofreading software online for free today.
Here are some key features of Ginger proofreading software:
Offers most accurate English corrections
Supports MS office and browsers
Easy-to-use lightweight grammar application
Boost your writing productivity
Contextual spelling correction
Built-in dictionary
Automatic translator
Best free online paragraph correction tool
Slick Write is the best free online proofreading tool when you want to write mistake free content and eliminate grammatical errors.
Slick Write comes in handy when you want to analyze your content in detail.
It takes your writing to the next level with its amazing grammar and punctuation checker and corrector that only a human proofreader can check.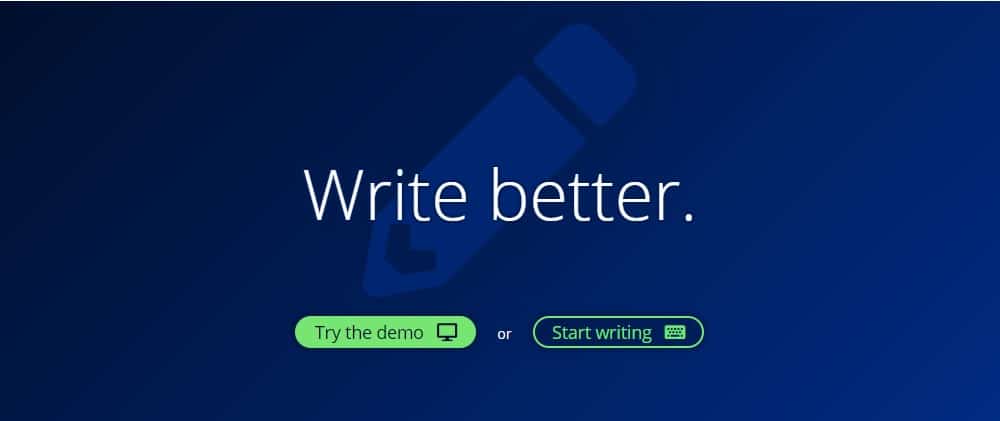 Apart from, finding the errors in your article, Slick Write also does a complete analysis of your article including phrases, filler words, uncommon words, adverbs, passive words, prepositions, and many more.
Slick Write has helped me a lot to improve my writing. I'd suggest you also check your content writing progress with Slick Write.
Key features:
The proofreader tool is lightning fast
Provides customizable feedback to suit your style
Show grades of your content
And, most importantly it's a free online grammar checker tool.
Slick Write extension is available for both Chrome and Firefox.
Best free AI proofreading software
PaperRater is a popular free online proofreading tool that checks grammatical and punctuation errors from your articles.
It doesn't only check your grammatical mistakes and provides you suggestions, but also check your title and rate your overall work such as vocabulary, word choice, style, etc.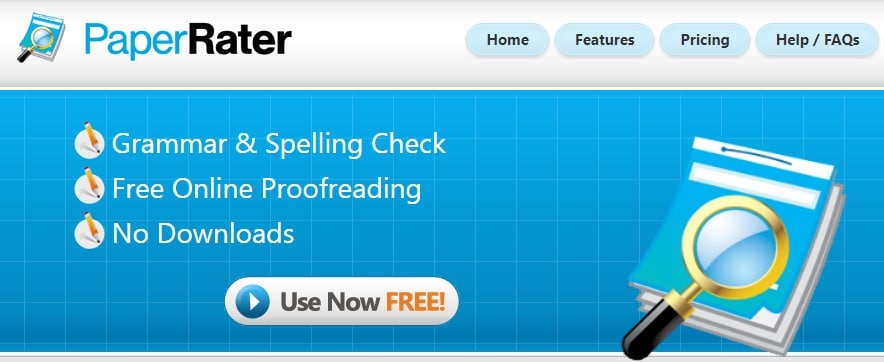 Same as Slick Write, it also helps you analyze your article.
But there are a few options that might bother you such as education level, types of paper submitting, checking terms and conditions, etc.
PaperRater is powered by artificial intelligence that makes it an amazing grammar checking tool followed by plagiarism detection and automated essay scoring.
However, I personally don't use it much but you can try it might suit you.
Key features:
State-of-the-art grammar and punctuation checking
Duplicate content check
Offer useful feedback and wiring instruction
Vocabulary builder
Best free writing checker for small blogs
SpellChecker is a way different online proofreading tool than the above-mentioned online proofreading tools.
It checks your article in many languages and suggests you required changes that need to apply to your article.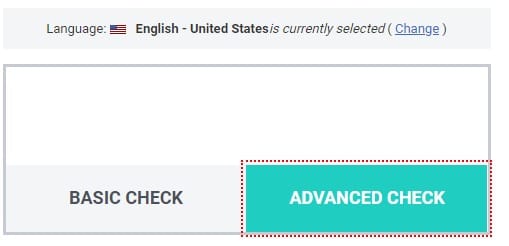 You can also spell-check your whole website using SpellChecker – it is helpful for small blogs.
Apart from American and British English, this free online proofreading software is available in 24 other languages.
It has a huge database of 100,000 entries that allows you to find more syntax errors, misused words, and punctuation errors.
Using this free grammar checker tool you can write flawless error-free content with confidence.
The SpellChecker is integrated with the thesaurus that lets you find the right word to use in your content in seconds.
Best proofreading software for multiple languages
LanguageTool is an Open Source proofreading software that checks grammatical errors for English, French, German, Polish, and more than 20 languages.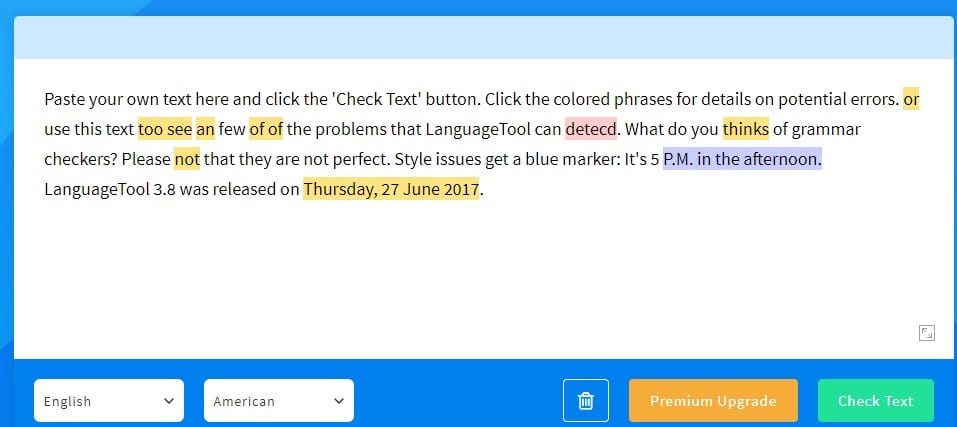 You can download this free proofreading tool for offline use.
Using this amazing free proofreading tool you can easily create error-free content that a simple spell checker like MS Word can't do.
The offline proofreading software can be used directly on Google docs. Furthermore, it is fully compatible with your browser. LanguageTool extensions are available for free for Firefox and Chrome.  
Best proofread writing editor app for non-english writer
Spell Check Plus is the best free proofreading and editing tool to fix grammar and punctuation errors from the content.
You need this free proofreading software if you often ask yourself "Does my sentence make sense?"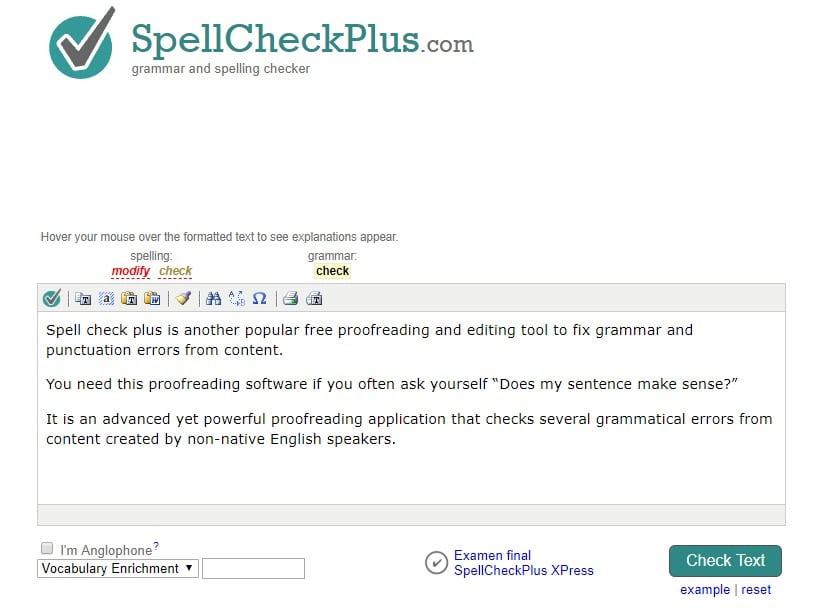 This is a powerful and advanced free proofreading application that detects grammatical errors in English content created by nonnative speakers.  
You must use this proofread writing editor app if English is not your first language.
Its interface reminds looks like MS Word but don't get confused it will catch more errors that MS Word might miss.
Using this free grammar and punctuation check tool is easy just copy and paste your article in the text box and hit the buttons that say Check Text.
It will show all the grammatical mistakes and punctuation errors you have in your article.
The feature I love of Spell check plus is contextual spelling correction such as Their vs There, etc.
The proofreading checker catches thousands of contextual spelling errors that other free online proofreading tools often ignore.
Features of Spell Check Plus:
It's an online proofreading spellchecker therefore accessible from any computer
It follows a pedagogical approach that encourages writing more error-free content
It won't force you re-write the sentences that are already perfect and make sense
It targets errors that non-English native speakers make
Best proofreading tool to correct english sentences
With Typely Editor, you not only get free human proofread content, but it also provides stats on word count and reading time.  
You can customize Typely editor as per your needs by adjusting setting options such as redundancy, reading ease, typography, psychology, and more.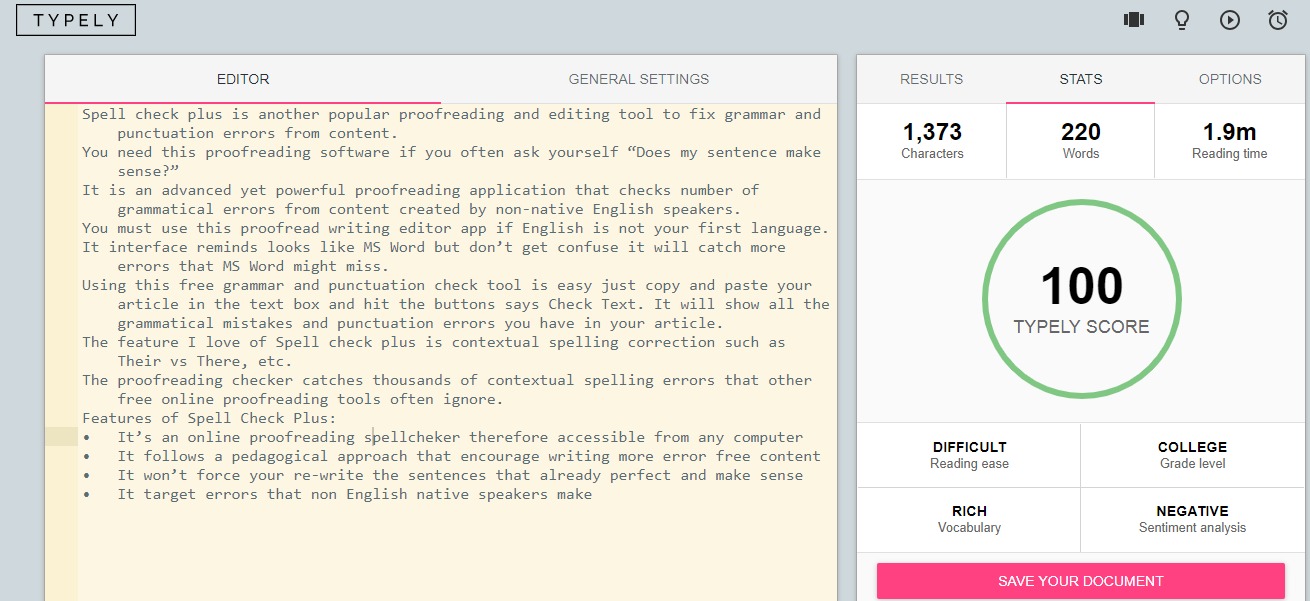 While proofreading content on Typely you can generate your own PDF report that will contain both the written texts as well as Typely's results.
If you have access to the internet, you can export your document directly to Google Docs for future use.  
It has a text-to-speech program that reads your content for you, so you can know if you made any mistakes.  
#11. Hemingway Editor App
Best proofreading app for distraction-free writing
If you want to improve your writing then Hemingway Editor is worth trying.
This is one of the most powerful online proofreading tools that can enhance your writing skills.
You can use it in two ways: free online Hemingway editor and downloadable Hemingway app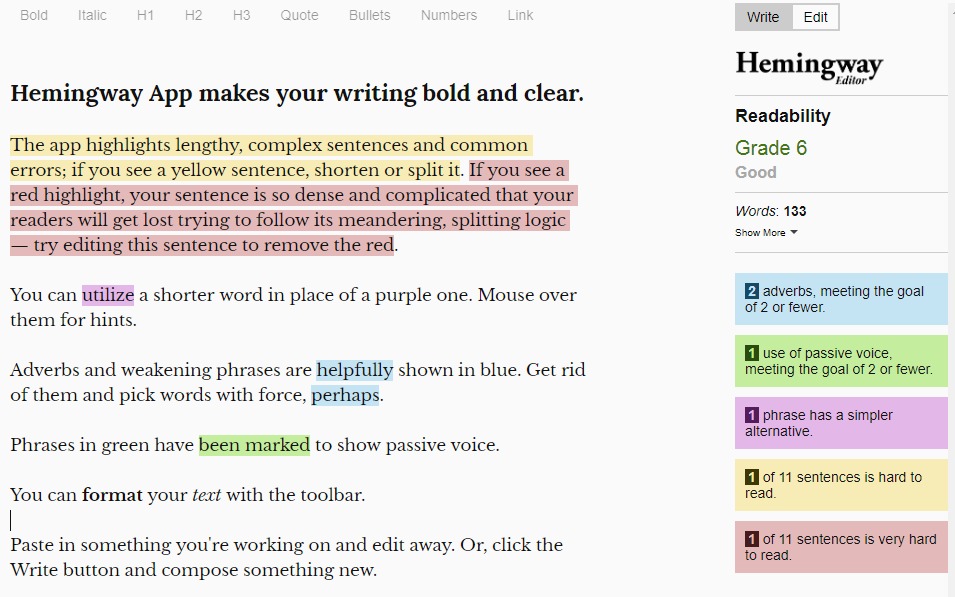 You might be wondering how much Hemingway editor would cost to proofread your content?
Free and paid for both.
The online version of Hemingway Editor is FREE and it will be forever.
On the other hand, the desktop version of the Hemingway App is can be accessed via one-time payment of $19.99.
The benefit of purchasing the paid version you will get free upgrades always for a lifetime.
Using Hemingway editor is easy just copy and paste the content in editor and on the right side you'll see the following suggestions.
Yellow Sentences – It means the sentences are lengthy and could be hard to read. It suggests splitting or simplifying yellow highlighted sentences.
Red Sentences – It means these sentences can confuse readers and encourages reworking on those sentences.
Purple Words – It means there could use other simple words for purple highlighted words. Hover on highlighted words and Hemingway editor will show the suggested words.
Blue Words – It means adverbs or weak and hesitant language and Hemingway suggests eliminating them.
Green Phrases – It shows the usage of passive voice. However, it could be right for right in some context, but the active voice is preferred.
You can also directly write on Hemingway editor for a distraction-free writing environment.
Best AI online editing software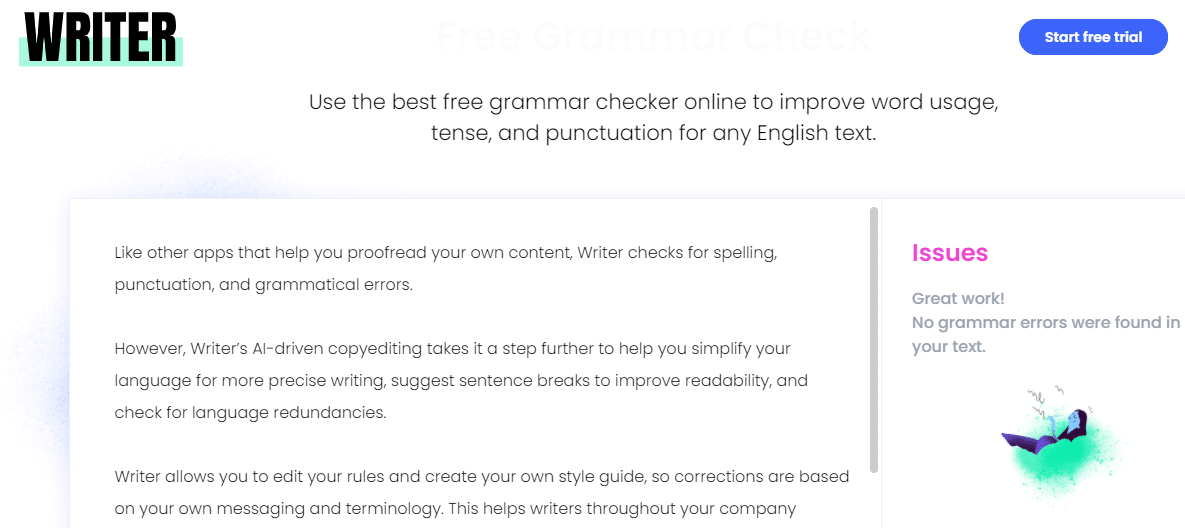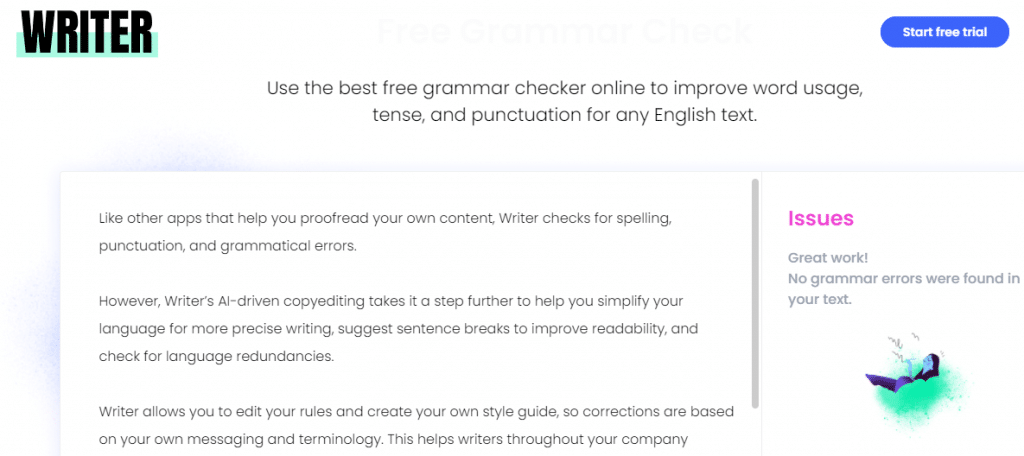 Like other apps that help you proofread your own content, the Writer checks for spelling, punctuation, and grammatical errors.
AI-driven copyediting takes this a step further by suggesting sentence breaks for better readability, as well as checking for language redundancies.  
The Writer lets you create your own style guide and edit your rules so that corrections follow your messaging. Writing with a unified voice is easier when everyone in your company pays attention to a style guide versus constantly referring to a PDF.  
With Writer, you can meet the challenges of business writing and ensure data security. Your data is never stored after processing. When your content is "read," it is removed from Writer's servers.  
Key features:
Writing support for any text on the web or in a document
Customizable rules so you can integrate your style guide
Data security
The ability to pause real-time suggestions to protect writers' flow
Extensions for Chrome, Word, and Google Docs
Best editing software for professionals
The only automated in-line editing software for professionals is WordRake.
With WordRake App, you can improve the clarity, format, and clarity of any document. WordRake is able to proofread your content, reports, and research papers on either Mac or Windows.
The founder of WordRake, Gary Kinder, has taught over 1,000 writing courses and is a best-selling author.
Key features:
Eliminate throat-clearing introductory phrases
Remove irrelevant descriptive words or modifiers
Automated rules provide accurate context-specific solutions
Proofreading is the process to check the written document to see if there is any grammatical and punctuation errors are present in the content.
What is the difference between editing and proofreading?
Editing and proofreading are often confusing and unclear to people.
Expert editors can improve the quality of your writing by making changes and providing suggestions.
On the other hand, proofreading involves finding and fixing grammatical and punctuation errors. It is cheaper than editing.
Simply put, editing will improve the quality of your writing, while proofreading will ensure that it is error-free.
Why Do You Need Proofreading Software?
Error-free content is important when you're running an online business. According to BBC, one entrepreneur said poor spelling is costing the UK internet businesses millions of pounds.
On the other hand, TightPlease.co.uk found spelling errors decreased their conversions. Actually, they had made a small spelling mistake and misspelled the word "Tights" with the "Tihghts" and it was the reason they had less conversion. They noticed 80% conversion after fixing that spelling error.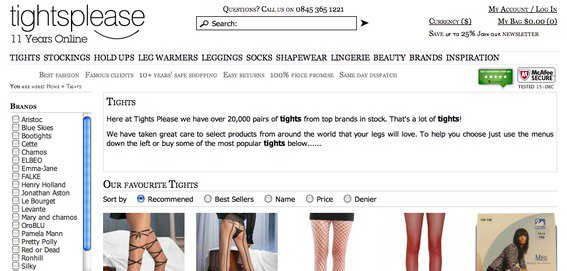 Furthermore, you might don't get a job if you have spelling mistakes in your CV. Because 72.2% of recruiters said they disapproved the CVs that contain one or more spelling mistakes.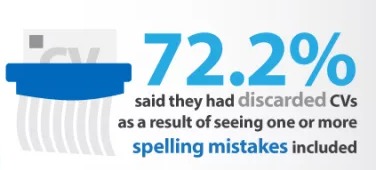 Things to Keep In Mind When Proofreading an Article
Those who are not native English speakers are likely to make grammatical and spelling errors.  
As a blogger, your job is to write error-free, quality articles. Use correct grammar, tenses, punctuation, and commas; avoid silly mistakes.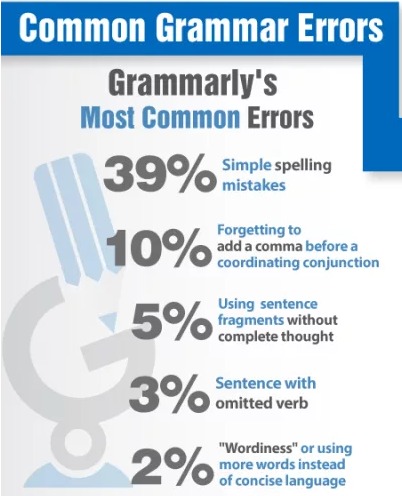 After you are finished writing your article, take a few hours or the next day to proofread it.  
If you edit your article later, your mind will be fresh and you will be able to come up with new ideas for your article while fixing errors.  
Even so, you can still find more mistakes and proofread your article faster by using free online proofreading tools.  
Key points to remember while proofreading an article:
Don't proofread just after finishing the article. Better to take a break and proofread the next day.  
Get a quiet place when proofreading your article; so you don't lose your concentration
Re-read your article aloud, this way you can find out if your articles sound right
Edit as soon as you find an error
Use proofreading tools to save your time
For me, I prefer using both premium and free online proofreading tools.
An online proofreading tool helps me find and fix the small errors I missed while writing.
Even if you are using the best online proofreading tools to proofread your article using, read it again to see if there are any errors left to fix before hitting the Publish button.  
You can use a variety of online proofreading tools to check your article for free grammar and punctuation.  
But, using the best grammar checker tool is always good. I recommend Grammarly proofreading software.
Free Online Proofreading Tools - FAQs
Is Grammarly really worth it?
For me, Grammarly Premium is worth it. A free version is a useful tool, and better than not having a second set of eyes look over your writing. It will identify far more spelling and grammar mistakes than your typical free checker.
How do I get better at proofreading?
To be an online proofreader, or any proofreader, requires a love of reading. You should enjoy reading several forms of writing and become familiar with a number of writing styles.
What is the best proofreading software?
The best proofreading software is the one that finds proofreading your content and finds grammar and punctuation errors and provides suggestions to fix them.
Is Grammarly good for proofreading?
Yes, it is one of the best online proofreading tools. However, Grammarly doesn't proofread your writing all by itself but HELP you to proofread your writing. And it will make proofreading more EASIER and FASTER.
Is editing the same thing as proofreading?
No. Both are different. Editing is rewriting the sentences while proofreading is finding punctuation and grammar errors and fixing them.
Is Grammarly good for students?
Grammarly Premium not only fixes over 250+ grammatical issues, but its in-built Plagiarism Checker automatically scans your writing for duplicate contents. So, yes it good for students.