Welcome to the Curious Blogger – A blog with a mission to help the people who want to live an internet lifestyle or are currently moving in that direction.
HOW CURIOUS BLOGGER
CAN HELP YOU GROW YOUR BLOG
We would like to know:
Do these questions come in your mind daily?
What are the best resources to learn basic and advanced money making methods.
Are there any new ways to promote my blog content?
How should I work with search engines that improve my ranking and traffic?
How can I make more social media friends, who love to share content?
What are the easiest ways to convert website visitors into leads and email subscribers?
How creates content that delights your audience and makes them your loyal fan
Great then… Because we are doing it too!
Every day we are learning lots of new things and we are going to share it all with you here – on this blog.
Every post we publish will be designed to help you get more visitors and convert it into leads and customers.
Meet The Founders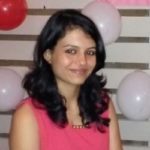 Shubhanshi Aggarwal-
She is a B.com graduate of Delhi University, and a certified digital marketer having more than 6 years of experience in SEO and digital marketing. She is a curious blogger.
Her Strength – She is a girl with a creative mind. She is an expert in building links in a natural way, creating website promotion strategy, hunting new business ideas, and creating content plan.
Her Weakness – Lack of concentration, Shopping for new dresses, and spicy food. 😉
Her Craziness – Finding new ways to build credibility, natural links, and promoting a website.
Catch Her Here: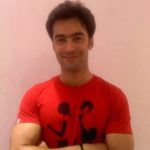 Umesh Singh –
He is an IT graduate from Punjab Technical University (PTU). He is a blogger by heart and a digital marketer by profession, having over 6 years experience in SEO and digital marketing.
His Strength – He is an optimist and always believes good things happen. He is an expert in building content plan, writing content, social media promotion, and building authority.
His Weakness – Thinks a lot, Can't tolerate if anything bad happens around him, and believes in his friends blindly.
His Craziness – He is crazy about reading new stuff and finds more information about celebrities, interesting stuff, and health.
Catch him here:
Do you also have the same passion like us about blogging?
Do you want to learn new tactics to improve your blog ranking in the search results and grow your subscribers list?
Subscribe our newsletter and empower yourself with these 50+ free powerful online tools. These tools will increase your productivity and help you run your blog smoothly without investing a single penny.
You can drop your query and any message on our social media pages, we will be happy to reply you back. 🙂
Keep Blogging!