How to Delete Old Tweets, RTs, Likes, and Twitter Archives
Today, I am going to show you how to mass delete old tweets fast.
In fact, you can delete multiple tweets, retweets, likes and twitter archive history in a single click.
Let's see how?
How to delete old tweets in bulk and fast
Deleting tweets one by one is a time-consuming task, and if you have thousands of tweets to remove, then it's going to take you months to delete them all.
This is where Circleboom steps in.
Circleboom allows you unfollow non-followers, spam accounts, schedule tweets, delete all tweets and likes in bulk.
In other words, it is a complete twitter management tool that you can use to manage your twitter profile. It doesn't matter if you are using Circbleboom for personal or business use; it will be by your side.
Here is how you can delete old tweets in bulk:
Sign up for Circleboom with your Twitter account.
Head over to "My Tweets" and click on Delete Tweets.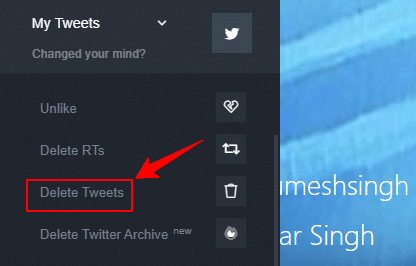 You can delete single as well as multiple tweets at once.

Note: Due to Twitter API integration you can delete only 3200 recent tweet. To delete old tweets than that, you need to use the twitter history archive delete procedure that I will show you next in this tutorial.
Login to your Circleboom dashboard.

You can see the search feature to find tweets you want to delete. Otherwise, you can delete all tweets in bulk in a few clicks.
For example – I want to mass delete my old tweets related to content marketing. I will simply search "Content Marketing" in the search box, and it will show me all tweets that contain content marketing term.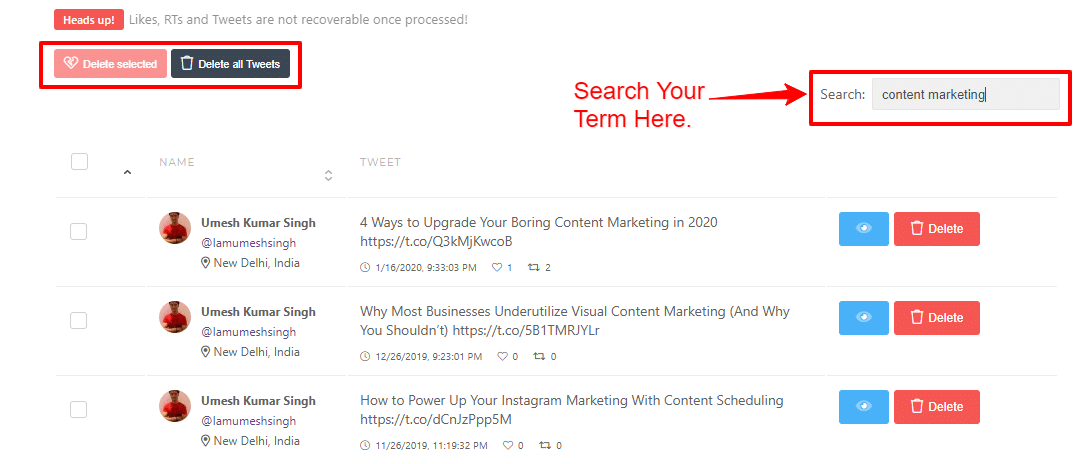 Here I can delete one-by-one tweet or delete all tweet at once.
How to Delete Twitter likes and Retweet?
It works same as above. You login into your Circleboom dashboard.
Go to My Tweets->Unlike.
After clicking Unlike within seconds, you see all your tweets appear in your dashboard.
You can unlike a particular tweet's like or can unlike tweets in bulk.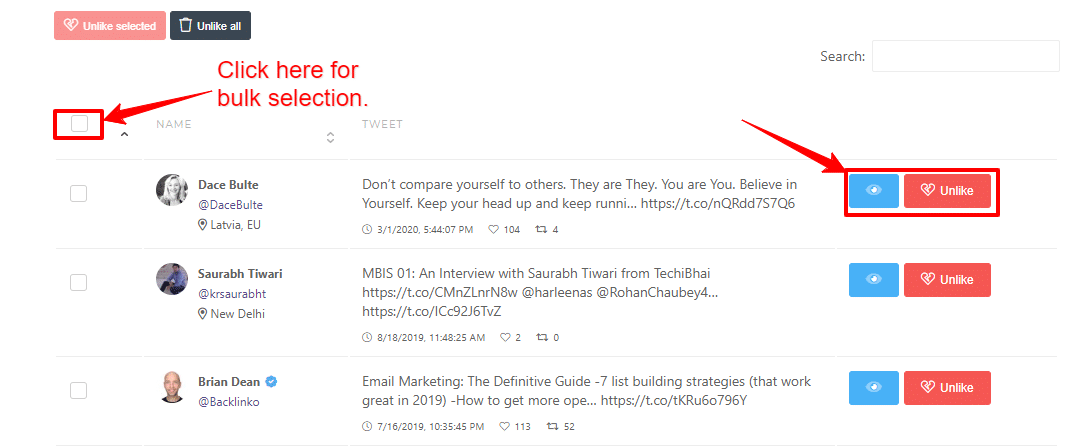 To delete bulk retweets, you need to go My Tweets->Delete RTs.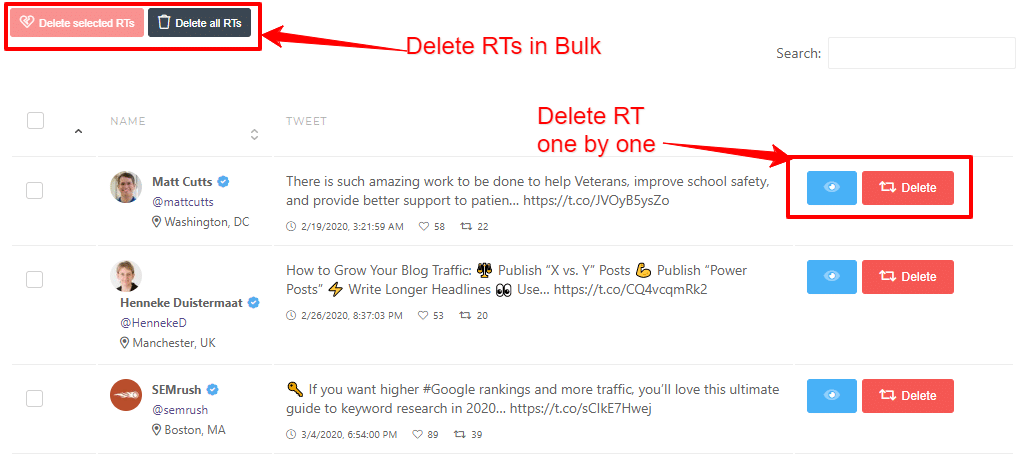 You can select a specific retweet or delete retweets in bulk in a few minutes.
That's it! You deleted old tweets, retweets and unlike tweets in just a few clicks that is the magic of Circleboom.
But it doesn't stop here.
How about your twitter history?
How to delete old tweets from the archive?
As I earlier mentioned, you can delete only recent 3200 tweets, likes, or retweets.
But…
What would do if you want to delete tweets that you did a long time ago?
Can you search old tweets and delete them?
That's not going to be easy.
This is where you need "Twitter Archive" feature.
Using this feature you can create backup of your Twitter history and download it. However, you can use that data of multiple purpose but this time we will only use it to find specific tweets, retweets and likes.
Here is a helpful video from Circleboom Team that will help you to learn how to delete old tweets from archive.
Note: It might take some time to generate an archive of your Twitter data. You will get an email as soon as data is ready for download.
How to Delete Old Tweets - FAQs
How do I mass delete old tweets?
You can mass delete old tweets using Circleboom App. Simply login with your Twitter account and select the tweets and delete.
Can I delete my old tweets for free?
Yes, you can delete old tweets for free manually, but that will take lots of time. To save use mass tweet deleter tools.
How can I delete more than 3200 tweets?
According to the Twitter policy, you can't delete more than 3200 tweets. But, if you want to remove more than 3200 tweets, then you can delete tweets from Twitter archives.
Does deactivating twitter delete tweets?
Deactivating your account will remove all of your posts (or 'tweets') from Twitter, although it may take a few days for all of them to completely disappear. And, of course, any tweets 'captured' by a screenshot and posted online will still exist. Twitter has no control over what is posted on non-Twitter websites.
Why do deleted tweets still show up?
If a tweet is deleted from Twitter before it gets pulled into a feed, then it will never appear in the feed. If a tweet is deleted from Twitter after the tweet displays in the Social feed, it remains in the feed.
I hope, now you have learnt how to bulk delete old tweets and retweets.
You should often clean your twitter profiles by removing old tweets, likes and RTs.
And now I'd like to hear from you.
How often do you delete old tweets?
Which action are you going to take first – delete RTs or unlike tweets?
Let me know your thoughts in the comment section.