These are the best content discovery tools for 2022.
In fact, using these tools save me lots of time to find new content ideas for my blog.
So if you want to come up with content topic ideas for blog posts, social media, YouTube videos and podcasts, this list is for you.
Best Content Discovery Platforms
SEMrush is one of the best SEO tools in the market.
Despite offering many ADVANCED SEO tools, SEMrush can also help you with social media, paid ads, and content marketing.
Here's how you can use SEMrush to come up with new blog topics:
All you need to do is head over to SEMrush->Content Marketing->Topic Research.
Put your target keyword, select country, and hit the Get content ideas button.

And you will get a list of content ideas to write winning content.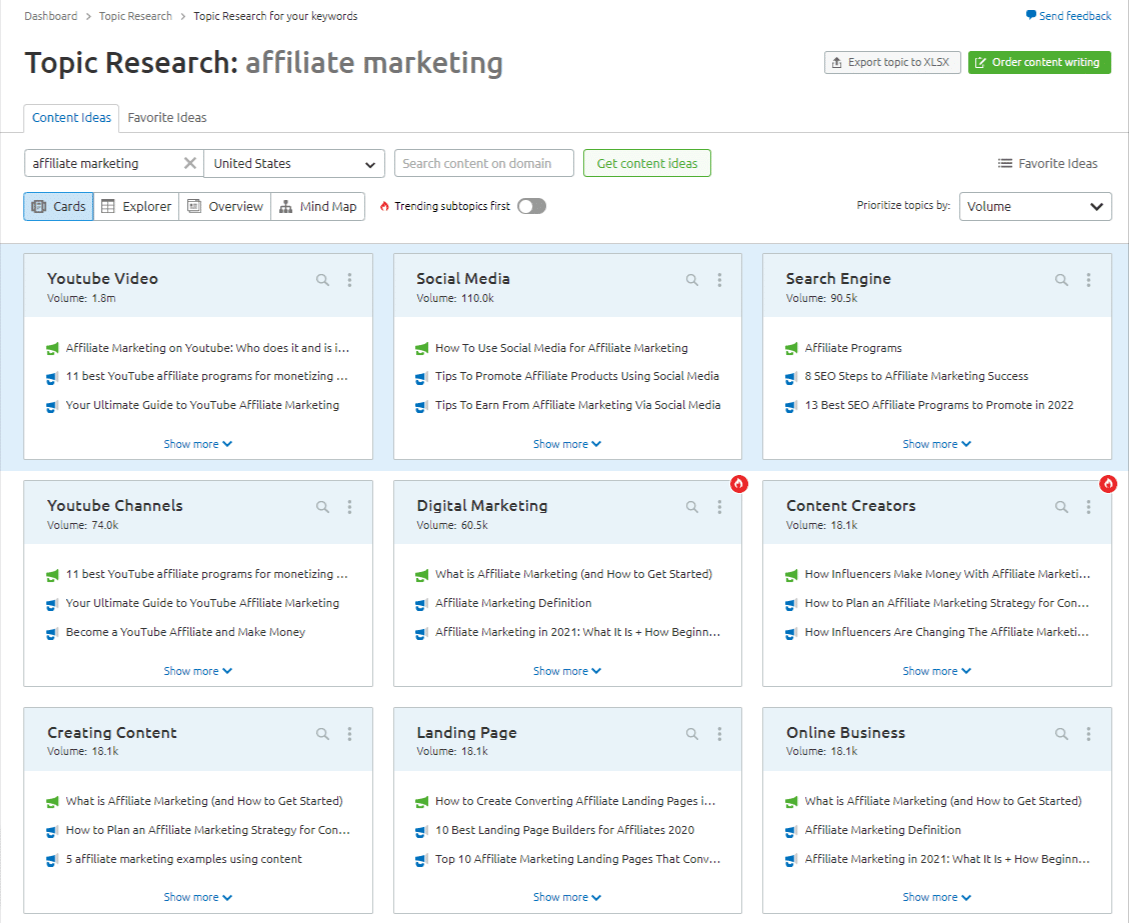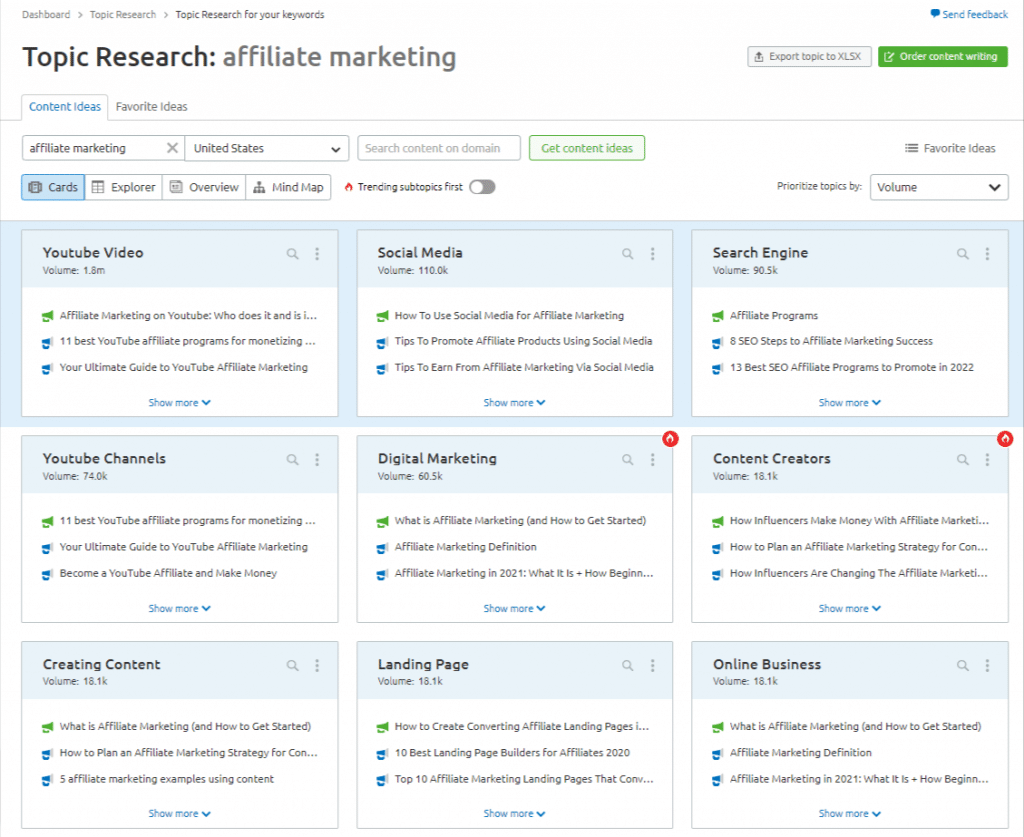 The best part?
The you can pritotize topics by search voulme.


Additionally, it shows mind map that let you find LSI keywords to include in your content.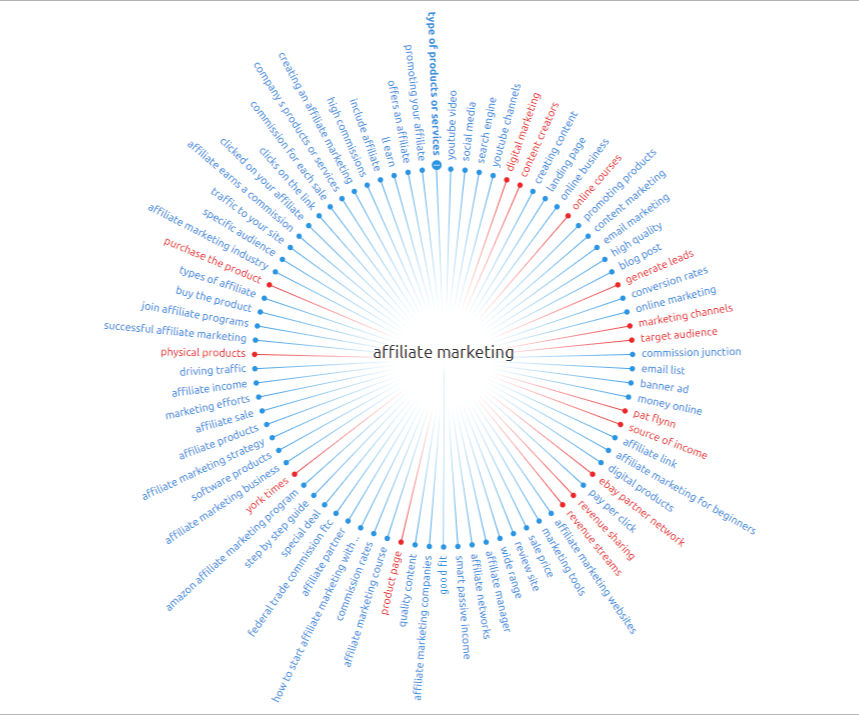 There are three SEMrush pricing options: Pro, Guru, and Business. Each plan is available for a free trial.
Try SEMrush for free today, and upgrade to a paid plan to unlock its full potential.
Planoly is one of the best content discovery platforms for finding engaging content on social media sites like Instagram, Pinterest, Facebook, and Twitter.
Not only can you discover new content topics for your social channels, but you can also publish and schedule them.
What's the best part?
For all of your social channels, it has plenty of pre-built templates you can use.
It is free to use, but for advanced features, you must upgrade to a premium plan. Additionally, they offer a free trial of 7 days, so it's worth trying.
Buzzsumo probably one of the best content discovery tools available online.
It is content marketers' favorite content marketing tool.
The basic features of BuzzSumo are free. You'll have to upgrade your free account to use its other amazing features.
Let me show you how to find brilliant content ideas with BuzzSumo.
Let's say you have a fitness blog. You probably want search keywords six pack abs, flat abs, burn fat, etc. 
Right?
First, I entered "sixpack abs" into Buzzsumo and selected six months to see how articles related to six pack abs performed well.
It will give me the idea if I have chosen the right keyword or not.
After that, I look for the content that has lots of social shares.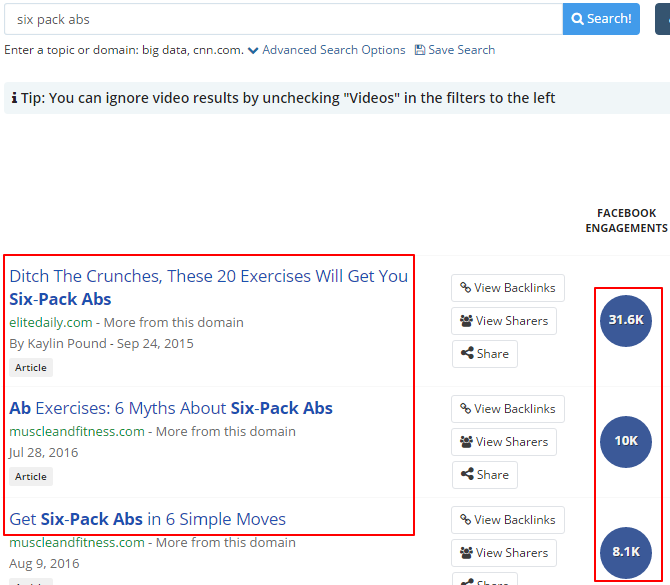 Here are some out of the box keywords I can use for my next blog post.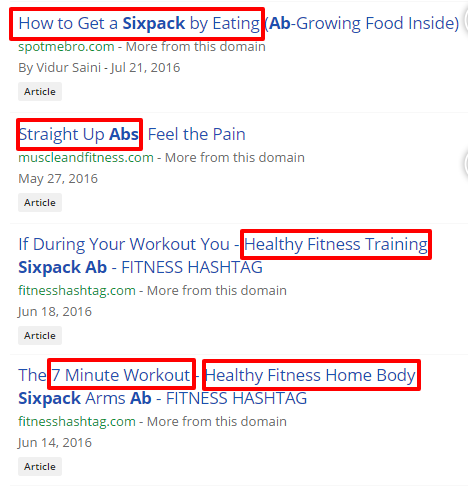 Let's borrow some titles from the Buzzfeed's articles which have lots of comments.
See what I found:

Now, I can use these titles for my blog.
Original Titles:
17 Secretly Gross Things Every Girl Has Done
22 Jokes That Are Just Really Fucking Clever
Modified Titles with keywords found from Buzzsumo:
9 Healthy Fitness Training Pro Fitness Experts Do
11 Healthy Fitness Training Secrets Everyone Should Know
22 Straight Up Abs That Just Really Fucking Awesome
11 Five Minutes Workout You Can Do to Build Straight Up Abs
Hopefully, now you know how to use Buzzsumo to find amazing blog post ideas. 
Now it's time to move on other next content discovery software…
No one likes outdated information. This is why you should create trending content. 
This is where Content Studio comes in.
It is a great Buzzsumo alternative and top content discovery tool online.
Content Studio is designed to make data-driven blogging more insightful, relevant and entertaining.
Let me show you how to use Content Studio:
Move to the Content Studio and search for the keyword you want to create content around.
Here is the result it provided to me.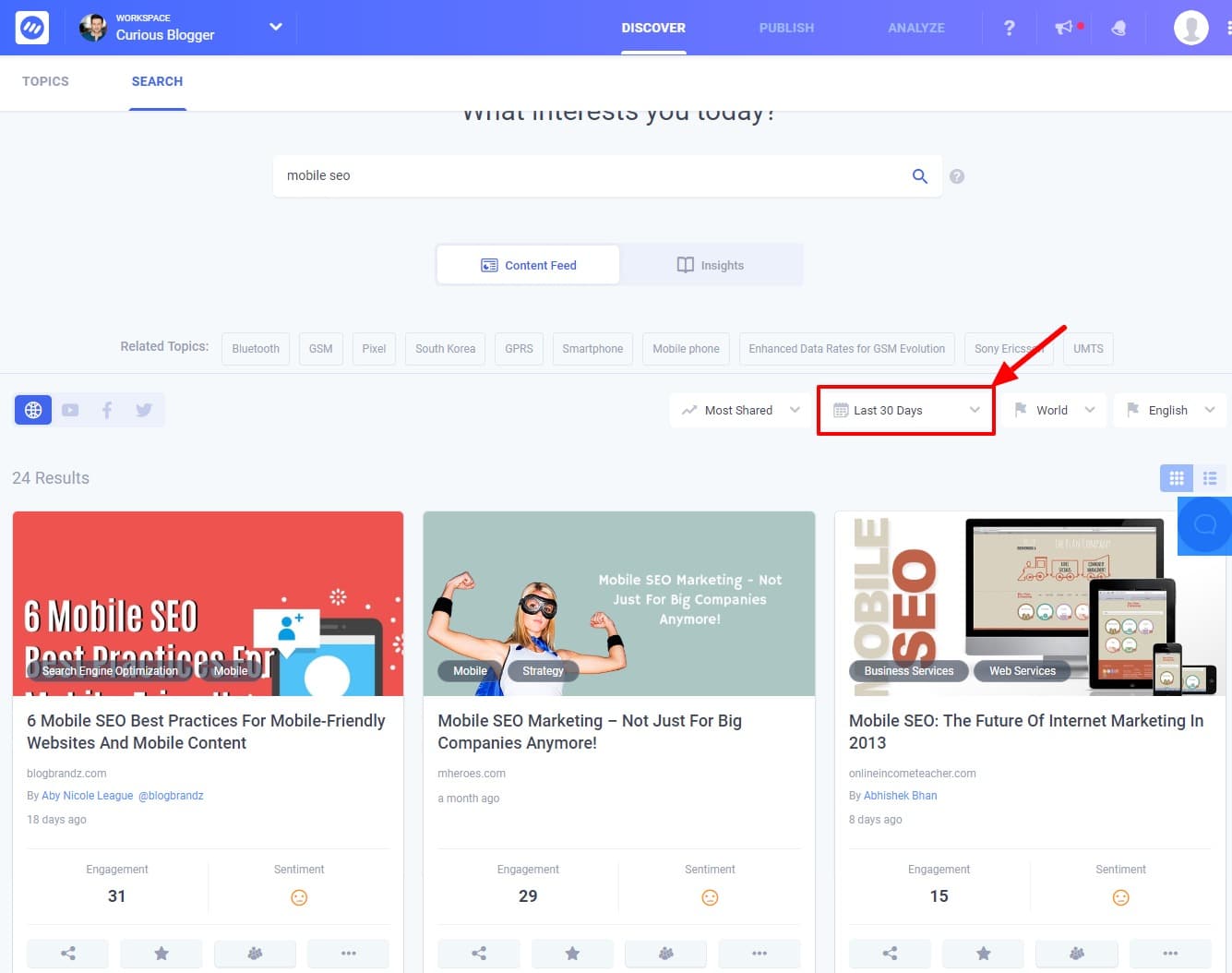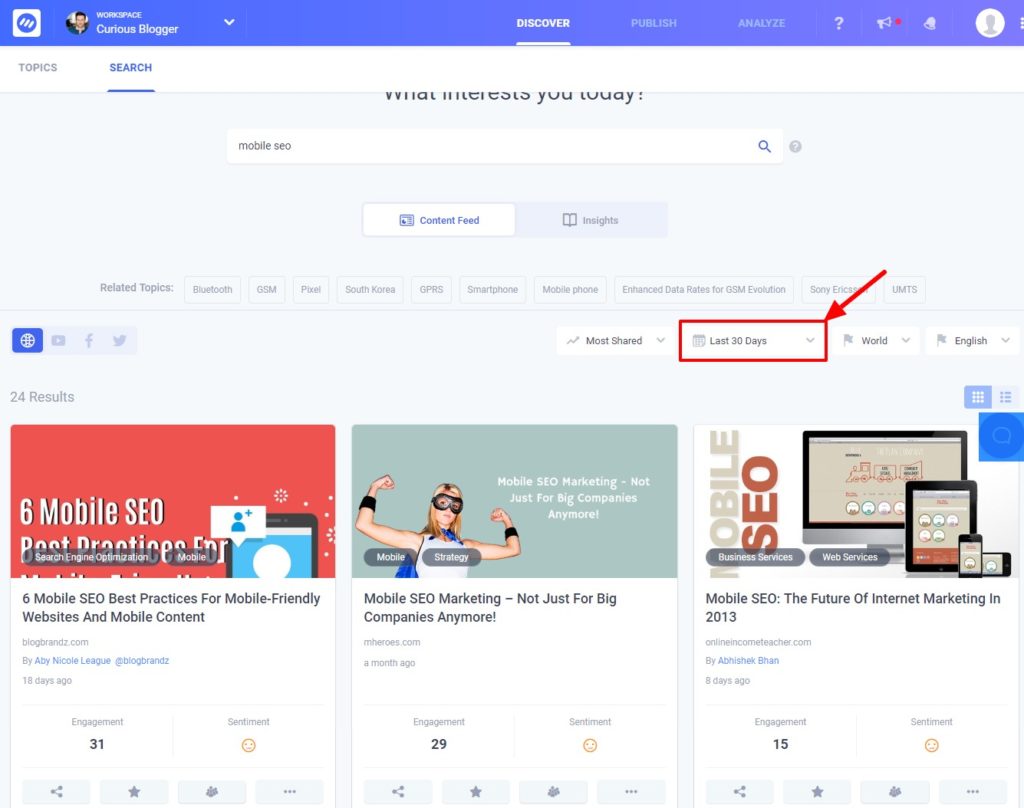 These are the top performing articles under mobile SEO in the past 30 days.
The content discovery methods will help you find trendy topics.
With Content Studio, you can find trending topics for blogs and share them on social media, as well as publish blogs.  
You can even find interesting articles, videos, images, GIFs, and quotes in any industry or niche for sharing.
Reddit is a powerful and very popular social media site, even though its general design is very boring.
It is the first website that runs by its users.
You can create your own group (that is called subreddit) in it and invite others to join.
It's enough about Reddit.
Now, let's see how to use Reddit for traffic generating content ideas?
To use it, I head over to its homepage and write the keyword 'Blogging' in the search box and enter.


It offered me popular subreddits related to blogging.
I clicked on the first subreddit because it has 10,805 subscribers and it is eight years old.
It means here I can find some good topics for my next blog post.
Here are the blog posts that are doing good on this particular subreddit because people have upvoted on these articles.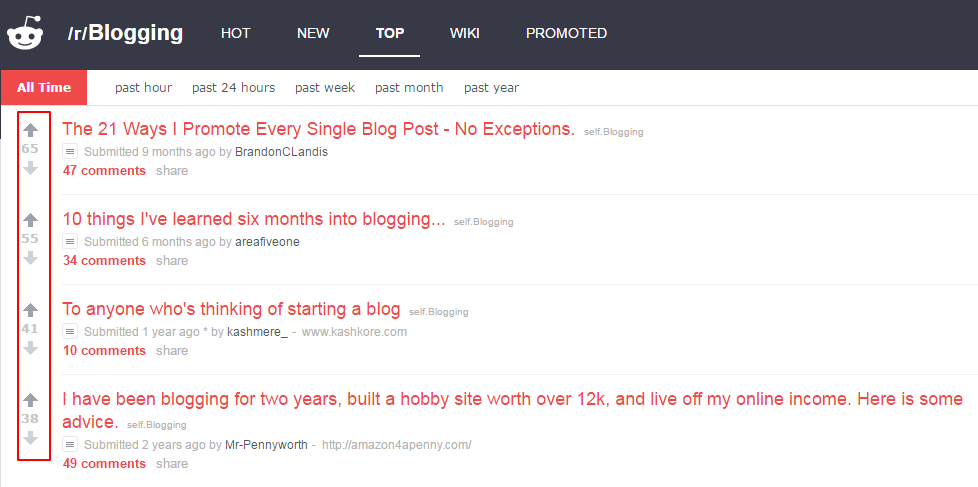 You see all the posts people have liked are case studies.
It means, if I write a case study on my blog and share that on Reddit chances are that article will get some quality traffic and upvotes.
They call it is one of the best content discovery tools.
It scans thousands of articles every day on the search engine and provides you the best results relevant to your search term.
However, to use ContentGems, you have to sign up.
It is a paid tool. But still, you can use it for free.
As you can see here are the last seven days of relevant and popular articles in your niche.


Alltop is a content discovery site that aggregates all the top stories from popular sites across the Internet.
This is my favorite site to read some high-quality posts about blogging, WordPress, SEO, and content marketing, etc.
Let me show you, how to use Alltop for content topic research?
First, head over to Alltop and enter a keyword.
In my case, I entered "blogging" in the search box and hit enter. It brought me all popular categories.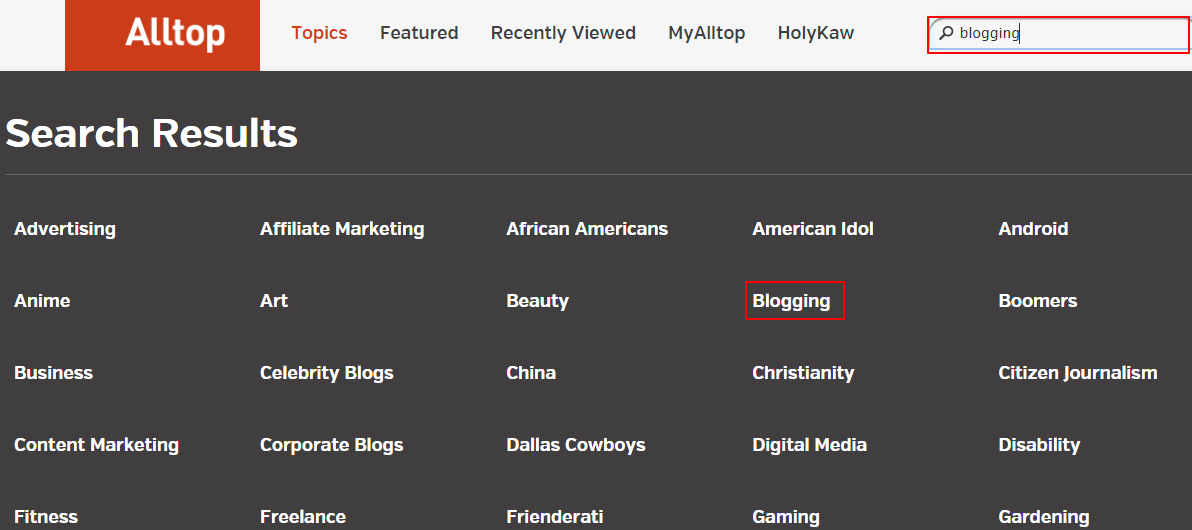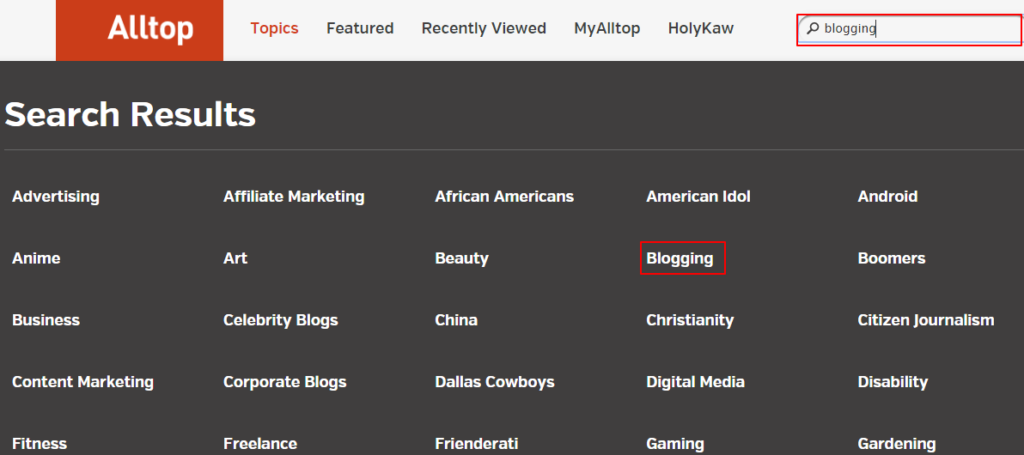 I want to check out blog posts under blogging.
Therefore, I clicked on blogging, and it redirects to another sub-domain.
Here you can see the most popular stories.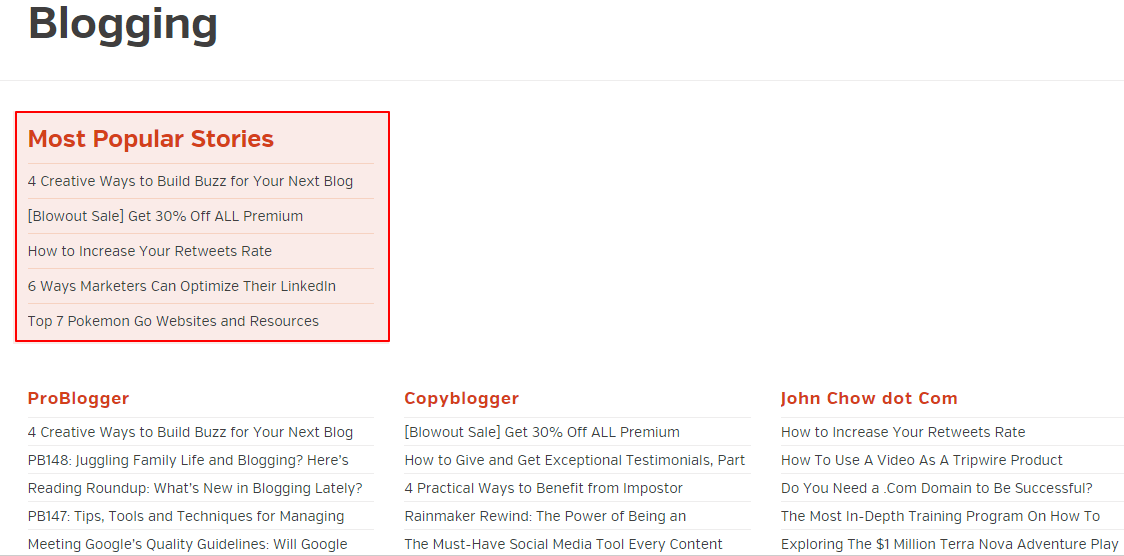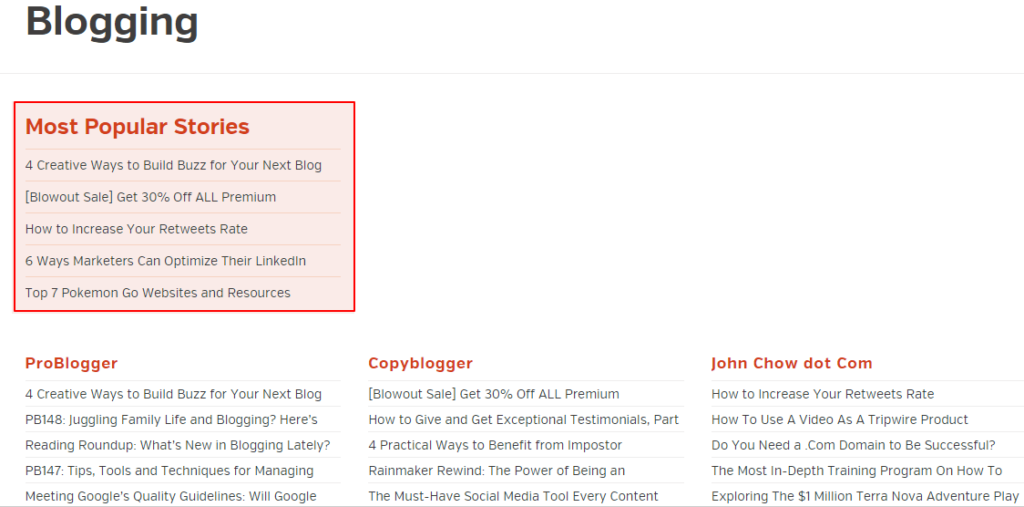 Check out those articles one by one and see which suits best to you for your next article.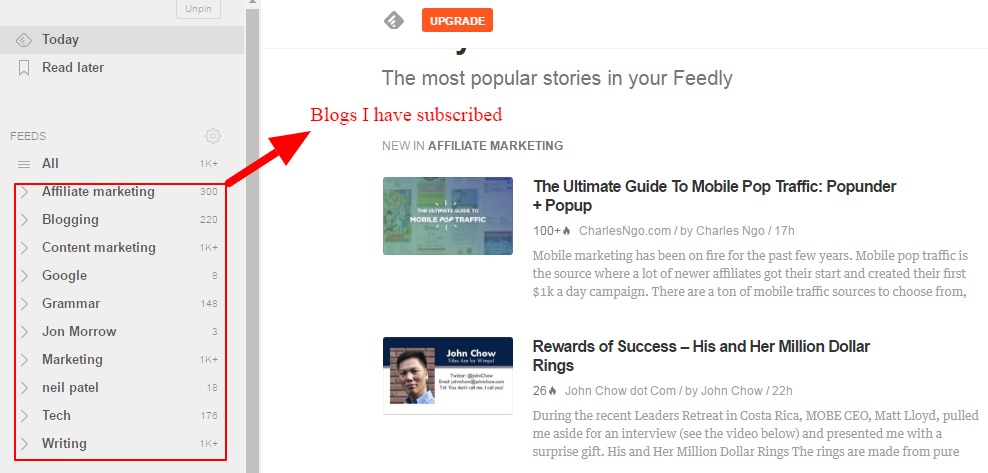 Great content ideas come from various sources.
Sometimes you may not go to all the sources to find the content ideas you need someone who does this job for you.
Who can do this job better than Feedly?
Feedly, known as a "news aggregator," collects, organizes, and personalizes relevant content from all over the web at a single location that you can share and access simply.
Moreover, it is one of the most recommended free content discovery tools.
Feedly fetches the best content based on your interest and date relevancy.
The good news is you can use the Feedly app on your mobile devices to find new content ideas.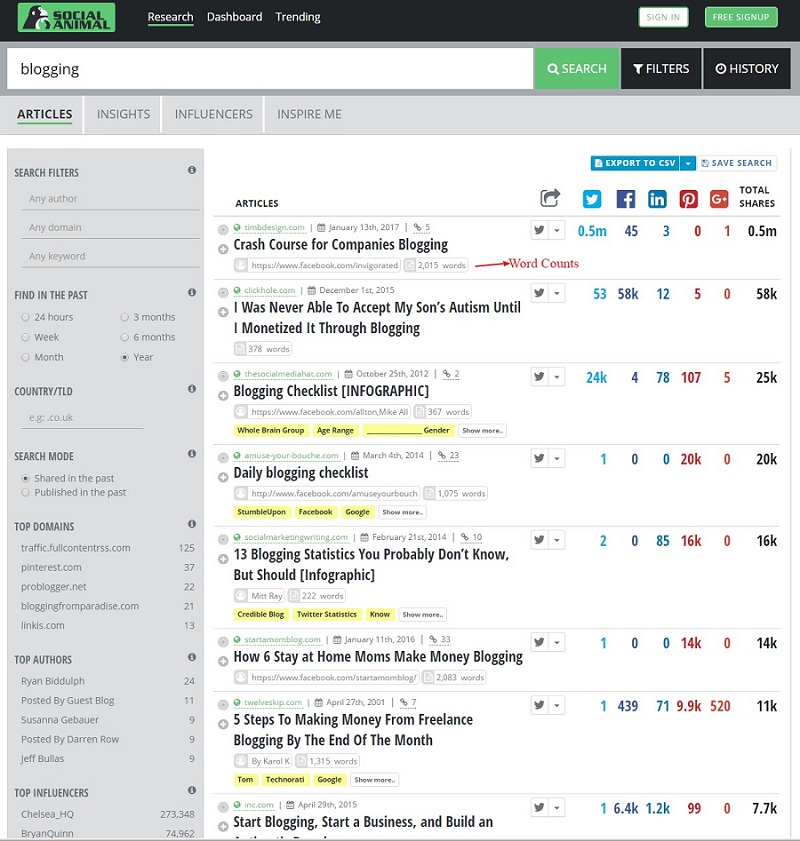 Compared to other content marketing tools, Social Animal is more advanced.
Not only does it provide you with relevant content, but it also tells you when to post that to get the best results.  
Following are some features of Social Animal:
Top domains — It shows the top sites which are generating content similar to your target keyword
Top authors — Who are writing similar to your relevant keyword
Top influencers — See the influencers who have shared similar content as you so you can follow them
Find in the past — You can see top articles of the previous date
Internal/External Links — It shows how many internal and external links the article has
Social Animal brings you the best content for your keyword as well as shows the content length along with social counts.
Flipboard is one of the best content discovery platforms that most people often overlooked.
In other words, it's an online magazine that organizes the world's best content for you.
Some people say Flipboard is one of the best blogging apps for mobile devices. You can create your own online magazine for free.
How to create a magazine on Flipboard:
First, you have to create an account on Flipboard.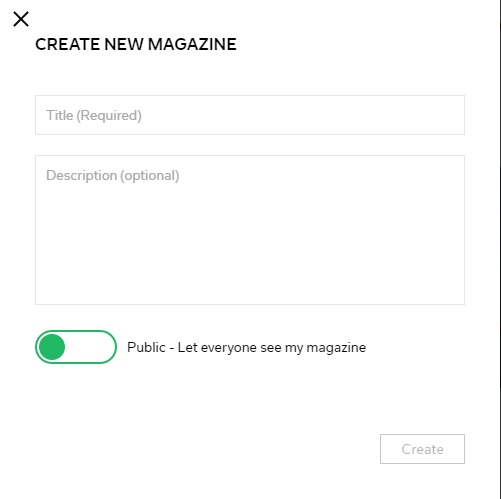 Once you logged in the second step is to click on "Create Magazine" and give it a blog niche name. Make sure you use a meaningful name as per your niche requirement and keep the green button on.
You can create any number of magazines on your Flipboard account.
Scoop.it is a popular content curation tool that publishes content from all around in almost every niche.
Using this content discovery site you can research and publish the best content for your readers.
How does Scoop.it works?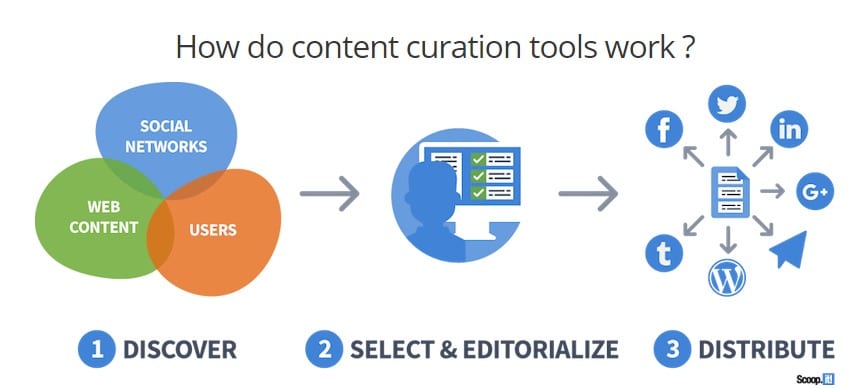 Scoop.it is an advanced content research tool that finds and curates relevant third-party content that you can you use to share on social media, create content or save for further read.
It is one of the top content research tools trusted by 4+ million professionals and marketers.
Whether you are starting a blog or already have one, you should use this content discovery app.
What is content discovery?
Content discovery is the process to find trendy and relevant topics in your niche that your audience loves to read and share.
Having great content is important when you want to attract more audience, build trust and authority. Using content discovery tools you can do content research fast.
What is a content discovery platform?
A content discovery tool is a software or site that recommends brilliant and personalized content ideas to the users for their query.
There are many free content discovery tools available online that people are using for news articles, academic journal articles to television.
Why should you use content discovery tools?
People who succeed with blogging do two things better than others:
First, they learn important blogging skills. Second, they create content that attracts readers and converts.
Right content discovery tools will help you create a robust content calendar. 
You'll need branded media (or owned), relevant content (like industry articles and reports), and promotional posts to accomplish this.  
Content discovery tools - FAQs
Why is content discovery important?
Content discovery is a process to find relevant, personalized information. This technique helps both consumers and marketers. Consumers can easily find the desired information without having to browse through hundreds of thousands of results.
What are the best content discovery tools?
There are plenty of content discovery sites that you can use:
BuzzSumo
Reddit
Feedly
AllTop
Knowing SEO is awesome.
But, writing great content on the right topic is great.
When you mix both, your blogging will reach cloud nine.
By using these content research tools, you can find new content ideas for your next post.
Now is your turn to which content discovery platform you are going to use first?