How To Get The YouTube Sponsor Button On Your Channel
If you are running a YouTube channel, you might want to get YouTube sponsor button on your channel.
Why?
YouTube is the world's second largest search engine and third most visited site after Google and Facebook. Moreover, people are earning handsome money with their youtube channel.
In fact, the number of channels earning six figures each year on YouTube has increased by 50% year on year.
YouTube recently announced that creators on YouTube now can get the Sponsor Button on their channel.
But here is the catch…
Not everyone can avail the sponsor feature. There are some important things that you need to know before you enable sponsorship on YouTube.
Let's dive in.
What is The New YouTube Sponsor Button?
The YouTube sponsor button is only available for few creators. Earlier it was only available for gaming YouTube channel but now they have released its beta version for non-gamers.
Through a monthly membership viewers can now purchase public badges, emoji and access to creator perks offered by the channel from time to time.
YouTube Sponsorship Benefits:
There are tons of benefits of sponsoring a YouTube channel. That includes:
Iconic public sponsorship badge will appear next your user name when you will comment and live chat on the channel you are sponsoring.
Access to sponsors-only posts on the channel's community tab (if offered by the channel)
Access exclusive perks from channel you are sponsoring (if offered by the channel)
Easy access to sponsors-only live chat (if channel is organizing one)
Access to custom emoji for live chat on the channel you are sponsoring
The main benefit when you sponsor a YouTube channel is – you may be able to access creator perks if they are offering one. For example – you might get discount on the events, getting access to creators' private training or can meet him in a person.
Furthermore, when you comment on creators' live streaming YouTube video; you'll get a "NEW SPONSOR" green button that will differentiate you from other subscribers and let them know that you have invested into the creator.
How to Get YouTube Sponsor Button on Your Channel FAST!!!
Right now YouTube only sponsoring channels through a BETA TEST. However, they are testing sponsorship with other YouTube channels and will make it for everyone once it is bug free.
According to YouTube guidelines you can get sponsorship opportunity if you:
Get more viewership on your YouTube channel
Create valuable content that provides value to the audience
Must have at least 1,000 subscribers on your channel
Get more watch time onto your channel
These are the common metrics I saw on the channels that have got its sponsor button. Creating consistent valuable content increase chances to get sponsor button fast.
However, gaming sites get sponsor button faster but as YouTube is changing its policies frequently then non-gaming channel can get approval also – if they are following the above YouTube guidelines.
Checkout the official YouTube FAQ page to know more about YouTube sponsor pricing, refunds, cancel subscription, recurring payments and eligibility.
How Much Does The Creator Get Paid?
Right now you can sponsor a channel from $4.99 per month that varies on different countries. The monthly sponsorship amounts are based on the US dollar and help you decide the custom amount to spend to each channel.
International Pricing for Sponsor YouTube Channel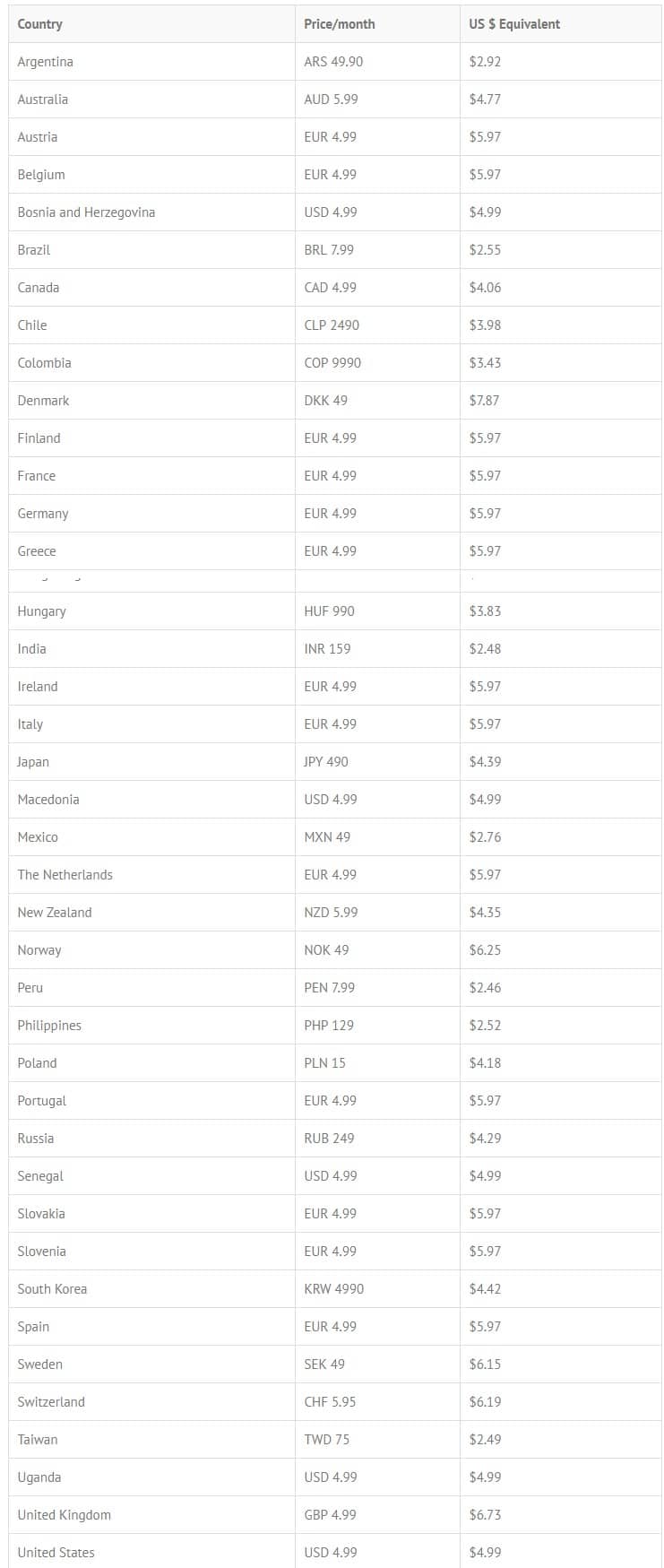 According to YouTube, the creator gets 70% of sponsorship while YouTube keeps 30%.
YouTube is offering a great chance to creators to earn extra income online with their YouTube channels. YouTube wants creators make more money on YouTube apart from YouTube Adsense.
Final Thoughts!
If you have YouTube channel you should think about other ways to make money with it. Enabling YouTube sponsor button is a great way to monetize your channel besides Adsense and paid reviews.
You can learn more about how to get YouTube sponsor button on your channel here.
On the other hand, if you are a viewer you should sponsor your favorite channel to improve the quality of their video that you can cancel anytime if see that they aren't worth sponsoring. When you'll ask for refund YouTube will deduct the amount of the creator's YouTube channel revenue and will refund you.
Therefore, you don't need to worry that your money will be wasted, in fact, it is fun and you should try it. You can learn more about refund policy here.
Most viewers claimed that they are not able to see the sponsor button on their favorite channels. Make sure you are using new updated version of YouTube when looking for sponsoring a channel.
Let me know if you have any question regarding sponsor YouTube button?