Looking for the ShortlyAI Free Trial 2023? You're in luck!
In this article, I've got an exclusive link to help you try ShortlyAI for free. It's your chance to test this GPT-3-powered content and copywriting tool without any cost or commitments.
ShortlyAI is simplifying content creation, making it a breeze to produce high-quality, original content. And when your trial ends, you can explore pricing options tailored to your needs.
It's all about flexibility – you choose what suits you best.
Plus, a heads-up: ShortlyAI is now part of Jasper AI, offering even more advanced AI capabilities. So, if you're looking for lightning-fast content creation, give Jasper AI a try with their free trial. Your content game is about to level up! Ready to get started?
How To Get ShortlyAI Free Trial 2023?
Want to activate your Free ShortlyAI Trial hassle-free?
Follow these simple steps, and rest assured, no credit card details are required:
Step 1: Click on this special link; it will take you straight to the ShortlyAI trial page.
Step 2: After clicking the link, you'll land on a page where it only asks for your email address. Enter it and click "Try It Now."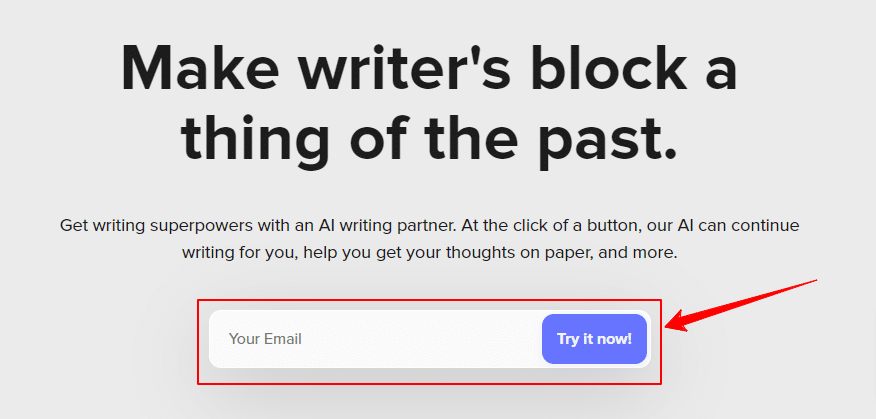 Step 3: Next, you'll be prompted for some additional info, like your first name, last name, and a password, to create your free ShortlyAI account.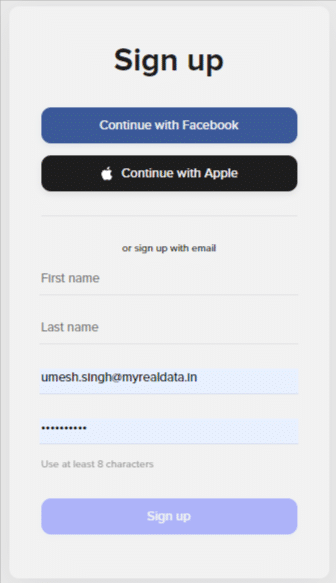 Step 4: You'll then see some quick tutorials; just click "Got it, next."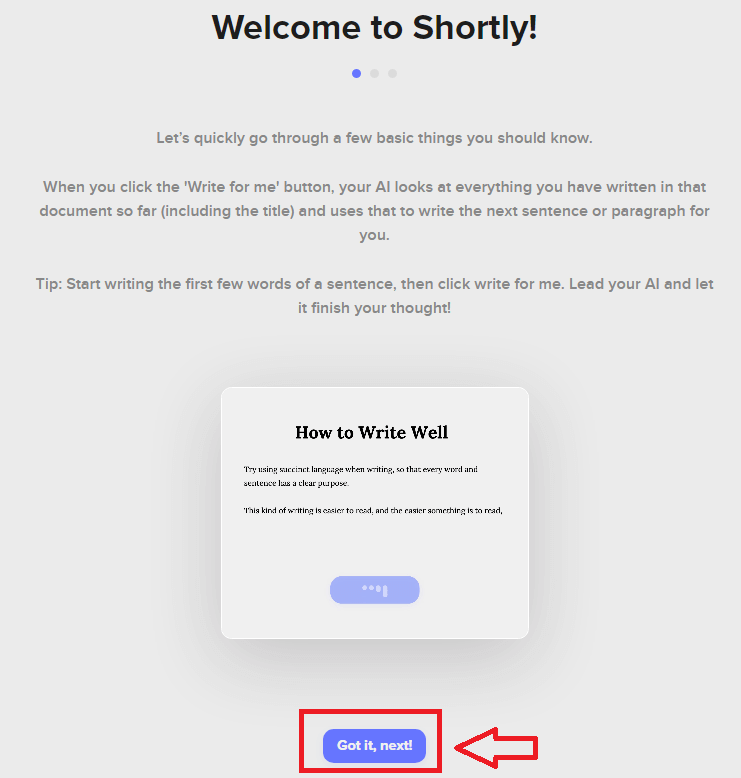 Step 5: ShortlyAI will ask what type of content you want to create: articles or stories. Choose your preference.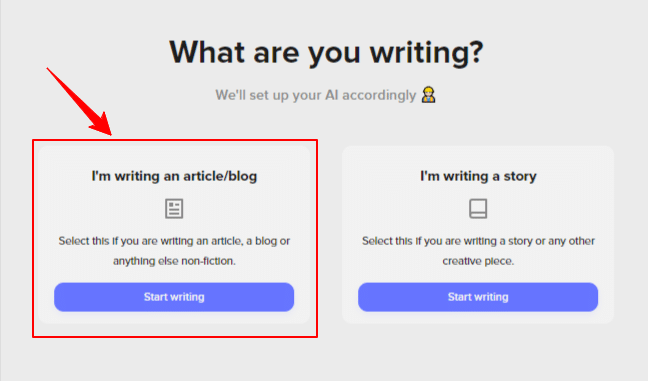 Step 6: Now, you'll have a blank document in ShortlyAI to test out the tool.
Step 7: Enter your article brief, title, and starting line.
Step 8: Click "Write For Me," and watch AI magic happen as it starts writing your article.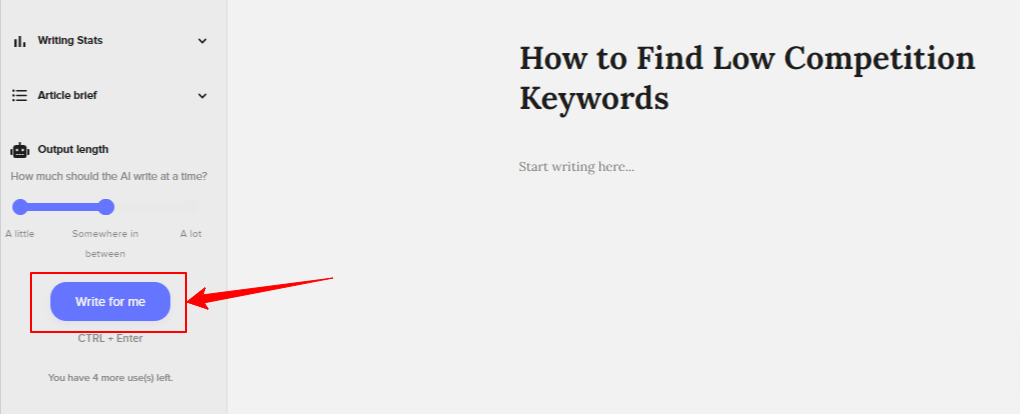 Step 9: Voilà! You'll see a demo of your article written by ShortlyAI.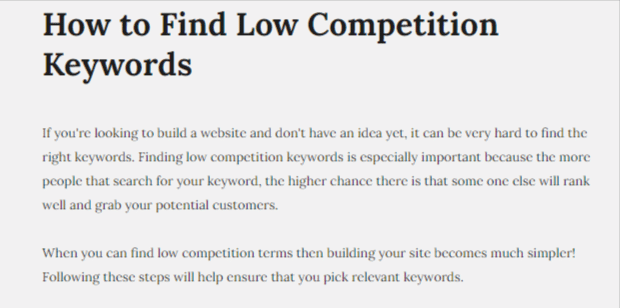 Congratulations, you've successfully activated your free trial of ShortlyAI along with some free credits. Enjoy your content creation journey!
ShrotlyAI Free Trial Details
ShortlyAI, is the best GPT-3 (Generative Pre-trained Transformer 3) powered AI writing tool for both copywriting and content creation. It's create original and SEO optimized content fast saving you precious time.
Here's what ShortlyAI Trial has got for you:
| | |
| --- | --- |
| FREE Trial | Yes, you read it right – ShortlyAI offers an unrestricted free trial, no credit card required. |
| Versatile Usage | Whether your want to do copywriting or content creation (and yes, there's a distinction), ShortlyAI caters to both with finesse. |
| Ideal for | Bloggers crafting engaging narratives, content maestros weaving digital tapestries, savvy digital marketers forging connections, YouTube visionaries scripting compelling content, and copywriting virtuosos shaping persuasive prose. |
| Free Trial Link | Ready to see the content magic? A single click here is your gateway to the free trial. No credit card required. |
| Credit Card Required | Not required. |
Now, for the twist: Jasper AI (formerly known as Jarvis AI) has acquired, the ShortlyAI. They've unveiled a new "Jarvis Boss Mode" plan to take your content creation on a new level.
So, what's the buzz about Jarvis Boss Mode?
With the Boss Mode you can create better and faster content. Whereas "Jasper Recipes," a feature can turbocharges your blog post creation speed to a staggering 10 times faster.
My top recommendation? Try Jasper AI, the best AI content writing software. Explore pricing here and step into the future of content creation!
Unlocking the Magic of Shortly AI: 6 Compelling Reasons to Dive into the 2023 Trial
If you're a content creator, 2023 just got a whole lot more exciting.
Discover why you need to get your hands on the ShortlyAI trial right now.
Craft Irresistible Articles
Are you a passionate blogger, burning with ideas, but constantly racing against the clock?
Now, imagine having an AI copywriting software that writes original content for you, freeing up your time for the creative sparks to fly.
Indeed, you've landed in the right territory – say hello to ShortlyAI. But it's not just about articles; it's your content co-creator.
So, if you're ready to boost your content creation let ShortlyAI do the heavy lifting, seize the moment. Experience the magic of effortless writing with a ShortlyAI free trial right here. Your blog deserves nothing less.
Master the Art of Command-Based Writing
Here's what sets ShortlyAI apart: the power of commands.
What truly fascinates me about Shortly.ai is its knack for understanding commands within your document, allowing you to create whatever you desire.
When using "Instruct" command, ShortlyAI becomes your digital ally like Google Assistant. Simply instruct it, and watch the magic unfold.
Behold the Commands at Your Fingertips in ShortlyAI:
/Instruct[Your Text Here]
/Rewrite[Your Text Here]
/Expand[Your Text Here]
/Shorten[Your Text Here]
The possibilities are endless, my friend. So, let your creativity soar with ShortlyAI's command-based wizardry!
Craft Sales Copy like a Pro with Copywriting Frameworks
Ready to create sales and ad copy that's impossible to resist?
Well, my friend, you're in luck – ShortlyAI's "Instruct" command has your back.
With this AI tool in your arsenal, you can create various copywriting frameworks, including:
AIDA
PAS
Before-After-Bridge
And that's just the tip of the iceberg. The possibilities are virtually limitless!
Revolutionize Your YouTube Scripts
Tired of burning countless hours crafting YouTube video scripts that just don't hit the mark?
Picture this: your creative ideas flowing seamlessly from your mind to the page, in a matter of minutes. Thanks to ShortlyAI, it can writes complete YouTube scripts within 5-6 minutes that might take you hours to complete.
All it takes is a simple 'instruct' command, like this:
/instruct[Write a video script for 'how to do keyword research']
Your YouTube content game just got a major upgrade.
Write a Whole Book with Ease Using ShortlyAI
Believe it or not, ShortlyAI isn't just about writing articles; it can help you write an entire book.
Here's how it works:
Create a new document.
Now, select whether you want to write an article or a story.
Click on the 'Write a Story' option.
Provide your story brief in the left sidebar.
Click on the 'write for me' button.
And that's it, you've just completed an entire book with ShortlyAI. The power of content creation knows no bounds!
Unlock Limitless Creativity with the 'Instruct' Command
With the mighty ShortlyAI 'Instruct' command you write anything you want.
Here's what you can do with Shortly AI writing tool:
Compelling AIDA copy
Persuasive PAS copy
Engaging Before-After-Bridge copy
Sales and Ads copy using any copywriting framework
Precise blog post outlines
Captivating blog post introductions
Resonant blog post conclusions
Gripping YouTube video hooks and intros
Flawless YouTube video scripts
Concise article briefs
Detailed explanations (e.g., 'explain why…')
Impactful features and benefits lists
Attention-grabbing headlines
Personalized letters and emails
Compelling marketing copy
Persuasive bullet points
Expressive poetry
Captivating stories and books
Intriguing product descriptions
Thought-provoking question ideas
Exciting topic ideas for blogs and YouTube channels
And whatever else your creative heart desires
With ShortlyAI's 'Instruct' command, your imagination knows no bounds. Let the words flow.
ShortlyAI Pricing in 2023: Finding the Right Plan for You
ShortlyAI offers two pricing options: Monthly and Yearly. If you're looking to be savvy with your spending, I'd strongly advise considering the yearly plan for some cost savings.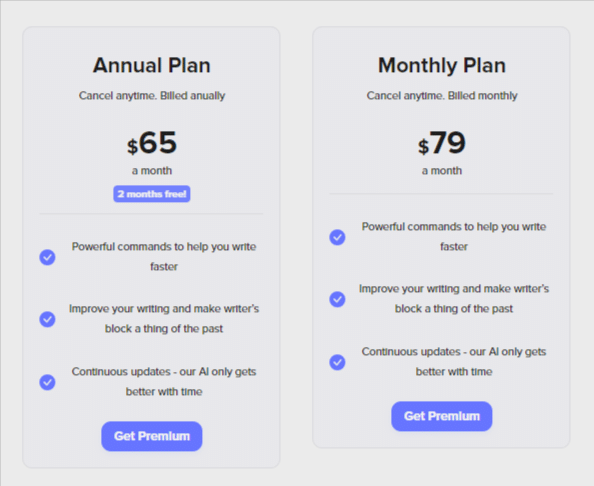 Here's a closer look at the ShortlyAI plans:
ShortlyAI Monthly Plan ($79 per month) – Ideal for those who prefer a flexible monthly commitment.
ShortlyAI Yearly Plan ($65 per month) – A smart choice for those seeking cost-effective, long-term value.
How to Cancel Your ShortlyAI Trial?
The best part? ShortlyAI doesn't require any credit card details to activate your free trial. Therefore you don't need to worry about cancelling your ShortlyAI trial.
ShortlyAI Alternatives
Meet Jasper AI
Jasper AI would be the best choice to end your search for best ShortlyAI alterntives. With Jasper AI, you can variety of content, from blog posts and stories to novels, product reviews, emails, product descriptions, and engaging social media captions.
Here's a closer look at what Jasper AI brings to the table:
Generate 100% unique articles, blog posts, emails, and more.
Craft captivating Amazon product descriptions.
Support for over 25 languages.
Dive into long-form content creation.
Access a suite of blogging, social media, and SEO tools.
Utilize the Content Improver to enhance existing content.
Master email copy, including cold emails, effortlessly.
The best part? You can try a 5-day Jasper AI free trial with 10,000-word credit limit. Additionally, Jasper AI offers budget-friendly pricing plans that anyone can afford.
For additional insights and a special discount offer for Jasper AI, check out my Jasper AI review.
FAQs on ShortlyAI Free Trial
What is ShortlyAI?
ShortlyAI is a cutting-edge artificial intelligence (AI) content generation tool create types of content. Whether it's blog posts, emails, ad copy, video scripts, or extensive long-form content, ShortlyAI has you covered.
How much does ShortlyAI cost?
ShortlyAI offers two pricing options: monthly and annually. The monthly subscription is priced at $79 per month, while the annual plan comes in at $65 per month, providing significant savings.
Can ShortlyAI write anything for me?
Absolutely! ShortlyAI can write anything you need, whether it's books, blog posts, YouTube video scripts, or any other creative content.
Does ShortlyAI offer a free trial?
Yes, ShortlyAI offers a free trial without requiring credit card details. You can utilize 5 attempts during the ShortlyAI free trial period. Afterward, it will automatically direct you to the pricing page.
How can I cancel the ShortlyAI Trial?
There's no need to cancel your ShortlyAI free trial, as credit card details aren't required until you opt for their premium plans.
Does ShortlyAI provide coupon codes or discounts?
ShortlyAI doesn't offer coupon codes or discount options. However, you can maximize savings by opting for the yearly plan.
Does ShortlyAI offer lifetime deals?
Unfortunately, ShortlyAI does not provide lifetime deals. To access their services, signing up for an annual plan, which includes two months of complimentary access, is the way to go.
Final Thoughts on ShortlyAI 2023 Free Trial
AI writing assistants like ShortlyAI are a game-changer generating 100% unique content and lightening your writing workload.
With ShortlyAI you can fasten your content creation up to 10 times faster than a human writer.
So, what's your take on ShortlyAI's free trial in 2023?
Did you find this post informative and inspiring? If you've any question about Shortly AI free trial, Feel free to share your thoughts in the comments below.
You may also like: