With 2018 fast approaching, it's time to reflect and plan ahead.
What SEO strategies did you use in the last year?
Were they better than expected?
Were they worse than expected?
What important trends will start emerging next year?
Like so many other areas in the marketing industry, SEO is constantly evolving. From the days of keyword stuffing to the rise of content, strategies that once dominated have given way to other practices.
The rules are always changing. So to help you keep on top of the trends in 2018, here's the rundown on five things that will impact SEO.
1. Voice search will pick up steam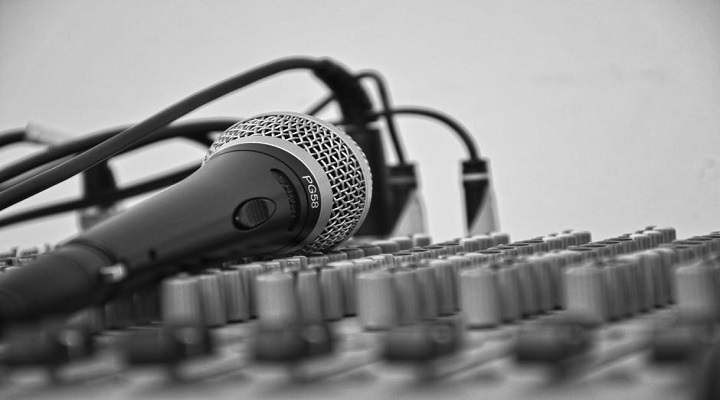 Voice search had a big 2017. However, 2018 will be even bigger. For many consumers, speaking is simply more convenient than typing.
Not only is voice search much quicker, it also allows room for more detailed queries.
When it comes to adjusting your SEO strategy, your focus will need to be more on preparing long-tail search keywords.
Because people don't often speak the way they type, your strategy should account for conversational terms, phrases and sentences.
This means you'll need to infuse more question-answer content across your social media, blogs, web pages and even FAQ sections.
Perhaps most importantly, voice search software will become advanced enough for people to start using it beyond their smartphones. While this is happening already, there'll be a rise in the use of voice search in smart home hubs.
For digital marketers, this presents unique opportunities and challenges for both SEO and content strategies.
2. SEO will be more focused on selling than ever
Content marketing will always be important. But if your sole focus continues to be on getting more traffic, not sales, then 2018 will be a tough year.
While link-building is here to stay, it will be important to create a strategy that focuses on quality links. By seeking out genuine links that add value and build your authority, you'll have better to convert consumers.
To be successful in 2018, your SEO strategy will need to focus on the long term. Seeking out influential contacts and building strong relationships will be more profitable in the long run.
Guest blogging will also become more important, as will having a more diverse link-building strategy.
Instead of focusing on single links to bring in traffic, the goal will be to create a more complete backlink profile to boost your chances of making sales.
3. Bounce rate and user engagement will be crucial
Creating quality and relevant content is crucial. But it's only one piece of the SEO puzzle – especially if you're hoping to decrease your site's bounce rate.
Just like in 2017, user experience for SEO will become increasingly important in 2018. Google's algorithm is becoming more sophisticated by the day, which means the user's demands are too.
More than ever, consumers expect a seamless and simple UX experience. If you're hoping to decrease your bounce rate and stay competitive, you need to ensure your pages are more useful, efficient and engaging.
In 2018, it will be crucial to monitor, analyse and improve your site's speed, readability, design and navigation.
As more and more people consume content on their mobile phones, there will also be a growing push for superior UX across all devices.
Ultimately, SEO is becoming more personalised and user-oriented. This means your UX will play a greater role in keeping your audiences engaged.
Without a seamless and responsive UX, your conversions and brand loyalty will go downhill.
4. Simple design will have a big comeback
As technology evolves, it can be tempting to go big and bold with your designs. However, technology can also overcomplicate things. That's why 2018 will be the year where less is more.
Developers and designers will continue to abandon complex themes for smaller, faster and cleaner designs.
There will be more of a focus on designs better suited for mobile, which means less heavy images and animations.
Minimalism will come as welcome news for SEO marketers, as simpler websites are light and free of clutter. By creating flatter designs, images don't need to be in high resolution, and data needs won't slow things down.
This means all pages, on any devices, will be quicker to load and more user friendly.
5. AMP won't be as popular as you think
AMP (accelerated mobile page) was introduced by Google in 2015 in response to the rise of mobile searching and browsing.
The idea behind an AMP is essentially to provide a better user experience for mobile users.
That's why they load in less than one second and don't use nearly as much data compared to traditional web pages.
The theory makes sense, and many people will use it as part of their SEO strategy. However, the future of AMP is still uncertain, mainly due to its strict limitations.
This might sound controversial, but AMP won't be as popular as expected in 2018.
While convenience is certainly important, it can be a dangerous game to place extreme emphasis on speed and efficiency.
AMP needs to be very simple, with limited room for interesting branding, advertisements, CTAs, banners, and innovation.
Frustrated with these limitations, people will begin to add these things again and the whole idea of AMP will be lost.
As mentioned earlier, simplicity is important – and we'll certainly see a surge in flatter, cleaner designs. But being overly simple can work against you.
While mobile friendliness is an absolute necessity for SEO, it's important to keep in mind your overall goals before stripping away important aspects of your business.
Get ready for the year ahead
Anyone in the SEO game will know it's an ever-changing industry. In 2018, Google will continue to place importance on the user's experience.
Priority will be granted to relevance and uniqueness, faster site speeds, mobile-friendliness, and conversational content for voice search.
But it's not just search engine algorithms that are changing – it's the way users are behaving online too.
They're searching differently, browsing differently, speaking differently. Their priorities and expectations are always evolving.
It can be difficult to keep up with industry trends, and it can take a lot of time and upkeep to adjust your SEO strategy.
But if you're hoping to make your website or online business ready for 2018, it's worth considering the above trends and changes.
Sticking to traditional SEO methods simply won't work in 2018. You'll find it's more rewarding to take advantage of these changes and to keep upgrading your strategy.
Ultimately, it's about staying ahead of the game, not falling behind.
Author BIO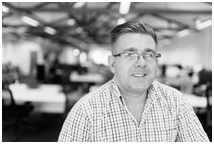 Jaroslaw
started his career in SEO 8 years ago and since then, has been a part of the evolving tactics required to get success online. Now focusing on Content Marketing and Link-building strategies, he always keeps in mind that quality is more effective than quantity. As a Content Marketing & SEO Specialist at
Web Profits
, Jaroslaw provides clients with custom campaigns to increase their online profile.