This is the guest post from Michael Santiago Newswire Founder/CEO.
Local SEO is the typical way of search engine method to be found only in local searches. Local business prior to concern of their target wants to ensure that their business is being posted to local directories and searches.
There are different factors on how to rank your local business by doing local SEO. On page SEO still plays a huge part to do this campaign. The only difference when doing Local SEO is the way you build your links.
To rank in every types of link building, you need to ensure the NAP information of your website, client's feedback to your local reviews, and optimization of your Google MY Business and submissions to other local citations websites.
Local SEO Optimization Strategies:
Set up your Google Map, Google My Business, Google Plus Profile
Update your landing pages to your focus local keyword by optimizing your meta data description, title, and tags
Make necessary changes/updates if your NAP listings are correctly distributed in search engines.
Contribute positive reviews in your local citations profile or business listings
Optimize your search engine snippets by using schema.org
Focus on localized link building.
When it comes to Search Engine Optimization especially Local SEO, there's really only one kind of technique you should use,
White Hat SEO.
These days, any sort of shady Black Hat SEO method can get you penalized by search engines. And you don't want all of your hard work come to nothing.
So, when it comes to optimizing your site to rank on search engine results pages especially local, it's always good to use SEO trends that follow search engine guidelines.
In this guide, we'll show you everything you need to know about Local SEO and how to optimize it using White Hat SEO strategy.
What is White Hat SEO?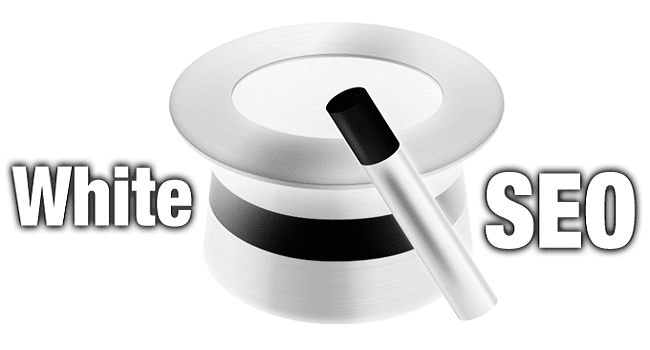 White Hat SEO is the catch-all phrase for any sort of SEO strategy that follows search engines' strict guidelines. These tactics are in line with search engine terms and conditions and are the complete opposite of Black Hat SEO.
In a nutshell, any SEO practice that improves your Search Engine Page Ranking (SERP) that does not affect the quality of your content is considered White Hat SEO.
White hat SEO uses organic techniques with one thing in mind: to keep the quality of your website useful, relevant and in high standards. White hat SEO uses techniques that do not only increase your chances of getting ranked highly on page results but also to ensure that your website is run smoothly for your users and to improve your site traffic.
In line with all of this, several factors have to be considered when using White hat SEO techniques.
Written content
Images, videos, and other multimedia
Meta information such as meta titles, headlines, and meta descriptions
Site speed and usability
Site format and architecture
Blackhat SEO, in the meantime, uses techniques that do not consider any of the above aspects of your websites. These techniques often include keyword spamming and buying backlinks. Black hat SEO is very risky and can get a site penalized or even blocked by Google and other search engines.
Why Is White Hat SEO important to your Local SEO?
It can never be expressed enough how important it is to ensure that you are performing white hat SEO methods to your website. Failure to engage otherwise and performing any sort of blackhat SEO can get your site banned on Google and other search engines.
The lure of blackhat SEO can be tempting. Especially since these practices can be easily done and claim to get you fast results. Especially with content SEO, where every novice is tuffing their blogs with keywords (some irrelevant one as well). However, this is not worth the risk. Getting a lifetime ban from Google can be a serious loss on your side. If you are new to this game, we would advise you to hire a content marketing company to learn more about white hat content SEO.
But let's talk about the massive benefits your site can gain by performing white hat SEO methods correctly and strategically.
Google, for example, is the number one search engine in the world. In average, billions of searches are done on Google every single day. This is why getting ranked on Google is essential. It can serve as a massive platform to get your website the traffic it needs in an organic and even cheap way.
Now that you know the importance of White-hat SEO let's talk about the best methods you can do for your website. These days, Google and other search engines change their algorithm continuously to ensure the quality of results for its users.
This is why some whitehat SEO techniques work one day and no longer in the next day. But even though the rules are always changing, there are still some techniques that remain effective:
Do proper keywords research to update your meta description?
One of the earliest mistakes you can make is to choose the wrong keywords to target. But today, keyword research involves more effort and strategy.
Lucky for you, there are various KW tools you can use to help you. Choosing the right keywords to target is important because it can make or break your SERP rank. The key is to pick one that is not too competitive and something that is contextually relevant.
Put some effort in mobilizing your website.
If you haven't optimized your website for mobile use, then you should do so as soon as possible. More and more people are doing their online activities on their mobile phones.
Also Read: Mobile SEO Guide
And if they can't access your website in a mobile format, the user experience will suffer, and your site will not get organic traffic especially in local target.
Create a Blog
Blogging is an all-around excellent way to improve our SEO score in tremendous ways. But don't just blog about anything. You should blog about something you are an expert about and write articles that are high-quality and relevant to your users.
Blogging is also an excellent way to link building to optimize your local SEO. Every time you post new content, you generate your anchor text along with your NAP information.
Somehow, these are the great local SEO strategies that being use to start gaining local visibility. Want more to explore on how to build backlinks to help you rank your local business?
About the Author:
Michael is an experienced leader and innovator with a long track record of successfully developing brands online. His proficiency in growing SaaS platforms, generating web traffic and global team building has aided in driving Newswire's rapid growth. Michael strives to make
press release distribution newswire
the disrupter in the PR and Marketing services, allowing businesses to attract media attention without the need for.