This is the guest post by Ugyen Dorji
I know that feeling.
You open MS Word (or the tool you use to write) and then you start getting mocked by the blank screen and the cursor.
Have you ever been into that situation?
You literally don't know what to write because you don't any blog topics in your mind.
And that time, even the blinking cursor feels like it is laughing at you.
You know what?
You will not have to feel it anymore.
In this article, I am going to help you find blog post ideas like a brisk business.
How to Find Blog Post Ideas Real Fast?
Without further ado, let's get straight into the core of this article.
#1. Follow Your Niche on Quora
Trust me, Quora is a never-ending source of ideas for bloggers.
Maybe, you are not a member there.
But you should join right NOW.
Once you get a membership, you will be asked to choose the topics you are most interested at.
If your niche is digital marketing, you can follow that topic.
And, that brings questions and answers from the specific niche to your feed.
Find a question that you think people need answers for.
Then, write on it. Don't forget to be authentic by giving real solutions and facts.
Once you publish it, you can provide the link under the same question to drive some traffic too.
#2. Read Comments on Blogs
Comment section is a gold mine for bloggers.
Not only should you check comments on your blog, but on other blogs as well.
People share their doubts and issues in the comment section.
You can find tons of blog post ideas on the comment section of popular blogs.
Once you get such topic, you can plug the keyword into a keyword research tool to find the search volume and scope.
If you find it is good enough, you won't have to hold yourself back from writing on it.
#3. Subscribe to YouTube Channels in Your Niche
YouTube has channels in almost every niche.
So, I recommend you subscribing to some of the good channels.
YouTubers come up with unique untapped topics.
So, you can check the scope of the topic and then write on it.
The benefit of this method is you don't have to look for sources to research.
Most of the times, the YT video where you take the inspiration from has all the information on that specific topic.
All you have to do is converting the knowledge into impressive words, so that your readers will stick to it.
#4. Be Active on Bloggers' Groups
I hope you are active on social media. Well, you should be if you are not.
Social media is a pool of unlimited traffic for bloggers given that you efficiently use it.
There are many bloggers' groups on social media, especially on Facebook.
If you are fortunate, you can find your way to some WhatsApp group for bloggers as well.
Bloggers discuss about many things such as blog writing, social media, blogging tips and much more.
You can build lasting relationships with fellow bloggers and reap benefits as new blog post ideas as well.
#5. Read News Every Day
Do you read news every day? If not, you are missing a huge chunk of topics.
Yeah, that's right.
'Marketing Lessons Donald Trump Unconsciously Teaches You '
What do you feel about the topic?
You just have to know what's happening in America to come up with this topic.
And, you need details (you get that from news, apparently) to include in the content.
In this digital era, there are multiple sources you can rely upon, to get news.
Therefore, be up-to-date.
#6. Join Niche Relevant Forums
Not everyone blogs on the same niche. For the same reason, you may not be able to rope in many blog post ideas from general forums.
That's why you must join niche relevant forums.
Say you are blogging on tech. Then, you have to join tech forums.
Both free and paid forums are available on the web.
Not only do you get ideas for new blog posts, but you can get valuable knowledge on blogging and solving issues in your niche.
You can search forum "your niche" on Google to find relevant forum sites.
#7. Look around you to hunt new blog ideas
Observing everything around you gifts you some incredible topics.
Let's say you have got a new Samsung Galaxy S8.
You know there is a dedicated Bixby button and you want to remap it with Google Assistant.
There you go! A new topic for your tech site!
Let's say another example — Suppose, you want to see the live Formula 1 racing but you don't have access in your country.
What you can next is – search a VPN to see the racing and later you can create a detailed post about it.
So, others can benefit of see the live F1 racing even if they don't have access.
By using this tactics you can get tons of topics. All you have to do is not closing your eyes.
Find the possibility of posts in everything you see.
Relate everything to your niche. If you do so, you will never run out of ideas and your blog flourishes like never before.
#8. Check Comments under Niche Relevant Videos
You know YouTube allows anyone to comment under videos.
If you post tutorial videos on your blog, YouTube comment section is a never ending stream of post ideas.
People getting different issues ask for solutions through their comments.
You can do a small research to find the scope of the topic which they refer to.
Once you know the good scope, you should write and publish an article on the same.
It is possible to drive the traffic by commenting the link on YouTube as well.
Wrapping Up!
So, what do you think?
Finding blog post ideas is a hard nut to crack.
Nah, I don't think so!
I hope now you do the same.
As I stated earlier, you have to keep your eyes wide-open.
Follow the eight ways given above. I know you will never feel the content drought ever.
About Author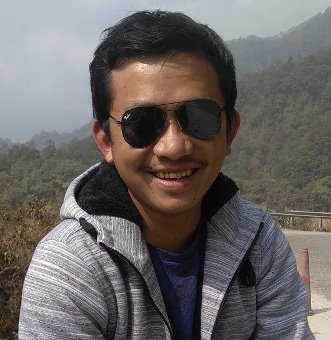 Ugyen Dorji is an Author and Passionate blogger from the Kingdom of Bhutan. He lives in a small town, but Blogging has given him the opportunity and power to work from anywhere and connected him to the rest of the World. He founded www.bloggingonmymind.com with a hope to be better person tomorrow by
improving his blogs every day
.