Search for web hosting services, and you will see thousands of companies are offering cheap website hosting services.
But when it comes to low cost but fast performing hosting with ultimate security, few fulfill your needs.
Brixy is one such hosting company.
What is Brixly?
Brixy is UK based small website hosting company that provides innovative and cheap hosting solutions. However, they provide website hosting, virtual servers, but the one that makes them favourite is their reseller hosting services.
There are very few web hosting company who offers reseller hosting at reasonable prices that consistently performs. Despite being a small hosting company, Brixly has made its place in the list in the top hosting service providers.
Read Also: Kinsta WordPress Hosting Review
Why should you choose Brixly?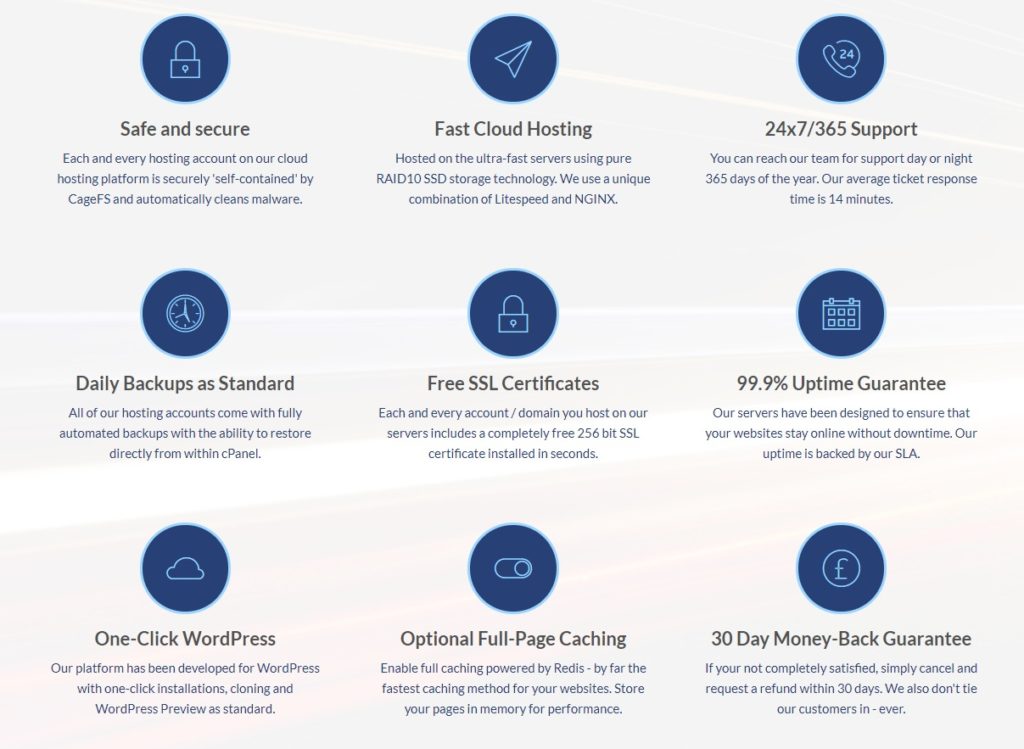 Brixly has created a name itself with its outstanding hosting performance, and in the last 6 years, they have contributed to thousands of websites worldwide.
Brixly offers types of website hosting solutions that fit for all kinds of businesses. They offer everything you need to get online at low prices such as cloud hosting, reseller hosting, and virtual servers.
The team of Brixly takes every client seriously and be ready to help them 24X7/365 days.
Features of Brixly Hosting
Safe and secure

Fast cloud hosting

Daily automated backups

Free SSL certificates

100& uptime guarantee

One-click WordPress installation

24X7 ultimate customer supports

60-day money-back guarantee

Free site migration
In the last six years, they have evolved as a great hosting company which offers unlimited website hosting, powerful VPS and dedicated servers at competitive prices.
Brixly offers two types of reseller hosting solutions one is cPanel reseller hosting and the other one is DirectAdmin reseller hosting. Let's see them in detail.
cPanle reseller hosting – Brixly provides robust and scalable reseller hosting with cPanel at a competitive price. It is perfect for those who want to start their own hosting business.
When you have cPanel reseller hosting, you can offer hosting services to others. It doesn't only allow you to set up your customized hosting packages, but also gives you the freedom to manage your servers.
Here is what can you offer to the clients when you have reseller hosting?
Disk space

Bandwidth

Email accounts/lists

Add on domains

Parked domains

FTP accounts

Databases
DirectAdmin reseller hosting – DirectAdmin makes hosting process easy for clients such as creating new email address, editing and uploading files, managing data backups, etc.
DirectAdmin reseller hosting of Brixly is designed to provide uninterrupted, top-notch performance with unlimited bandwidth and 150GB of storage. The best part you can create hosting for the unlimited number of clients with ease.
Brixly DirectAdmin hosting is powered by Litespeed API(mod_lsapi) that provides high-quality performance to the clients' sites. You don't need to be an expert in using DirectAdmin hosting. It comes with easy to use interface and hosting that support .htaccess files/rewrites.
Why should you use Brixly reseller hosting?
Unlimted bandwidth – Brixly allows you to provide unlimited bandwidth to your clients that ensures their site won't be down even thousands of visitors visiting their websites.
Unlimited hosting packages – When you have a Brixly reseller hosting account, you can create customized hosting packages for customers.
Free SSL certificates – SSL certificate is essential for websites. It builds trust among visitors that the site they are sharing information with is safe. Brixly offers completely free 256 bit protected SSL certificate to your clients with easy installation and automatic renewal.
Easy management – you can control all your clients DirectAdmin accounts from a single dashboard.
DirectAdmin for your clients – it offers best-in-class cPanel control panel for your clients.
Brand free hosting – you don't need to show Brixly hosting name when you offer a hosting service to your clients. The brand name will be hidden from your clients hosting.
Discounted WHMCS – At Brixly, they value your time and money. Keeping that in mind, they offer WHMCS that automate your hosting business and do all the leg work for you, including sending invoices, collecting payments, and many more.
Sell domain names – you can even sell domain names to your clients with WHMCS.
Free custom nameservers – you can provide customized nameservers to your clients. Just raise a ticket, and the team Brixly will take care of the rest procedure for you.
Free daily backups – At Brixly, they understand the importance of data security. They offer full account backups utterly free of charge that comes with each account associated with Brixly.
Pricing of Brixly Hosting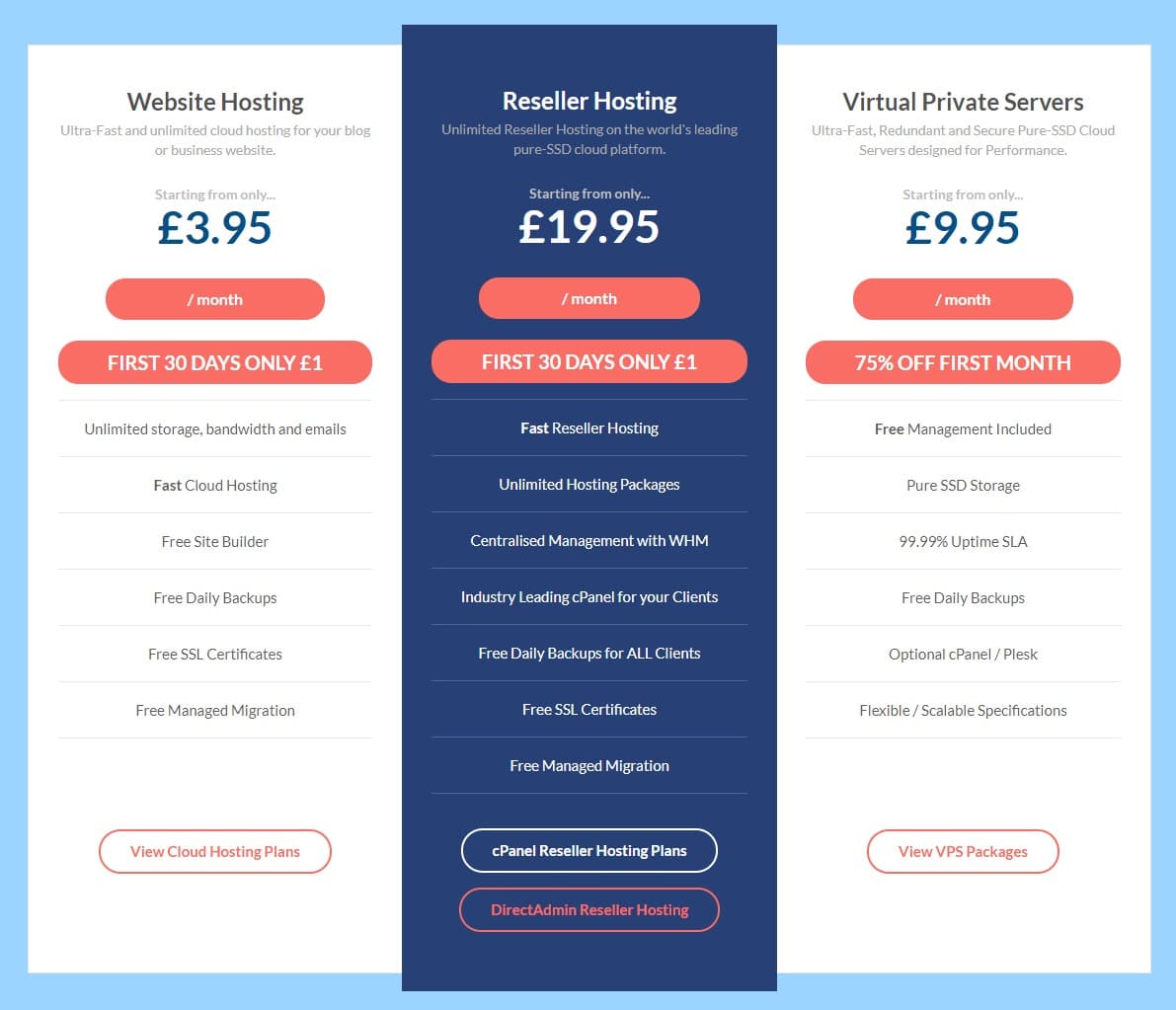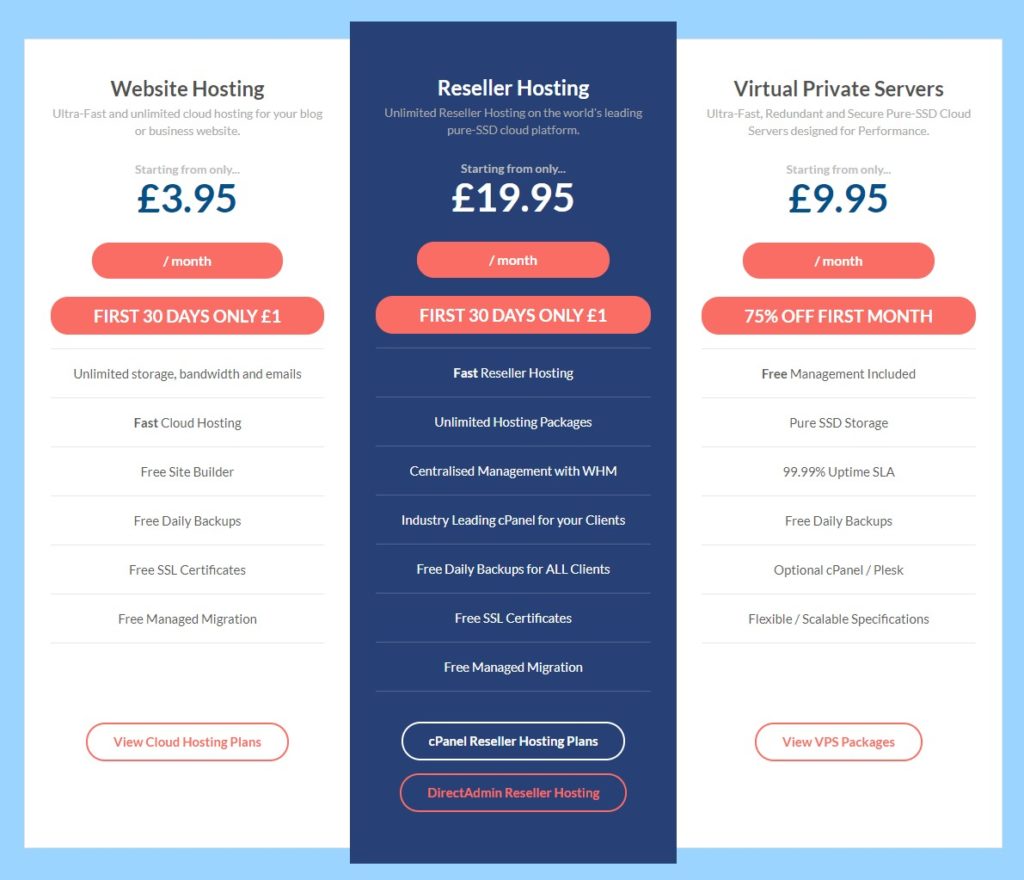 Brixly offers various services to its users, including website hosting, reseller hosting, VPS, WordPress hosting, and Elastic cloud at reasonable prices these are:
Reseller Hosting – Reseller hosting plans start with just €8.95/mo.
Website Hosting – Website hosting plans starts with just €3.95/mo.
VPS (Virtual Private Systems) – VPS services plans starts with just €9.95/mo.
WordPress Hosting – WordPress hosting plans start with just €14.95/mo.
Elastic Cloud – Elastic cloud plans starts with just €14.95/mo to €59.95/mo.
Final Thoughts!
Earlier, I had about Brixly that how the UK based hosting company can provide the same hosting services to the Indian clients as they serve to UK and USA clients.
But yes, their reseller hosting service changed my opinion. I never come across a hosting provider that offers premium services such as free SSL certificates, automatic everyday backups at a sensible price.
Additionally, they offer free migration that is hard to find in other hosting providers. Brixly has experience tech team who is always ready to help you whenever you need them.
Don't believe me? Take a trial at only €1 and see yourself how Brixly hosting works.