This is the guest post by Brandon Graves.
Establishing a unique web presence in this competitive digital landscape can be possible with the implementation of powerful marketing strategies.
In other words, creating a robust marketing campaign can drastically change the way you reach your targeted web audience.
But, before that make sure you choose a right platform to begin your online journey.
It would be better if you opt for WordPress web development platform.
Why?
Because it is one of the best open source frameworks that allow people to design and develop professionally-appealing websites in a matter of few minutes – thanks to its huge repository of themes, plugins, and helpful community.
Once after starting your site on WordPress, you can start building digital marketing strategies to gain visibility and revenues for your web business.
Since there are multiple methods of digital marketing, it becomes quite difficult to choose the most suitable one.
In fact, using different combinations of marketing methods needs proper planning and expertise.
To help you achieve better result, we bring you the some of the result-steered marketing strategies along with some powerful plugins to help you power up your WordPress business.
#1. Create quality and actionable content
You can't ignore the quality and relevancy of content when it comes to the digital marketing.
A content in the form of blog posts, articles, images, videos, and podcasts reflects the credibility of your brand.
It allows people to recognize your business and take an action further to buy your products online.
So, the whole scenario revolves around generating quality leads and higher revenues for your business.
Before you dive into the content development process, you should ask yourself the following things:
Determine why are you developing content.
Define your targeted audience, their specific problems, needs and expectations.
What type of business or an individual will benefit from your content?
Apart from this, search for the relevant topics that can influence web audience to explore more about your products and services.
Do proper research before developing your masterpiece – as web visitors always look for fresh and engaging information that can add value to their interest.
Also, make sure that it is readable, accessible and shareable.
If you are finding difficulties in organizing or scheduling your content, you can create a user-friendly content calendar using Editorial Calendar plugin.
The plugin will help you plan your content marketing strategy for one month.
You can see when each post will be published – which makes it easy to manage your blogs.
#2. Create lead generation strategy
Lead generation is a significant part of new-age marketing methodologies.
When a web visitor lands on your web page, you'll need to execute some powerful tricks that can encourage them to browse other pages of your site until they reach the final destination, i.e checkout page.
To convert the web visitors into potential customers and subscribers, you will need to add opt-in forms, subscriber form, CTA button, and popups that can help you generate leads for your business.
Fortunately, WordPress offers some of the best plugins that can help you create beautiful and click-worthy lead generation forms.
Some of the incredible plugins are: OptinMonster, SumoMe, WordPress Call to Action , etc.
These plugins will help you incorporate lead generation forms, without ever getting your hands messy in coding.
#3. Email Marketing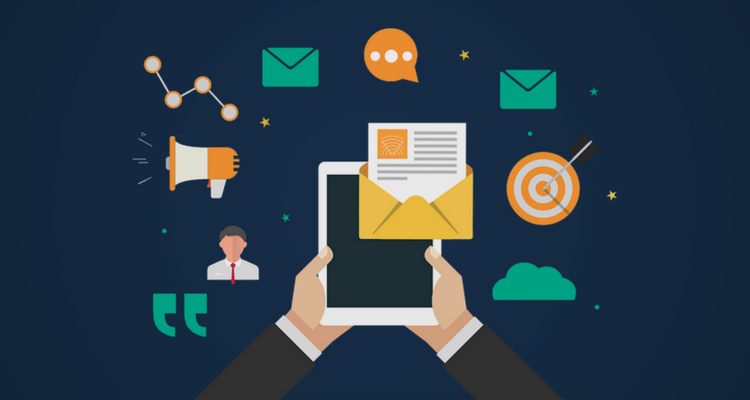 One of the key reasons for adding opt-in forms is to build a strong email list for your WordPress business.
Once after collecting the email addresses of web visitors, you work on your email marketing campaigns to send newsletters and official mails to generate the leads.
Email marketing not only creates new opportunities but also help you build deeper relationships with your targeted audience in the most convenient way.
The best thing about WordPress is that it allows you to create, send, and track newsletters on the go – thanks to the Newsletter Plugin .
You care free to create custom newsletters that can access on different devices and screen sizes at ease.
So, you just need to focus on creating striking subject lines, relevant content along with CTA button to boost your lead generation strategy.
#4. Social media marketing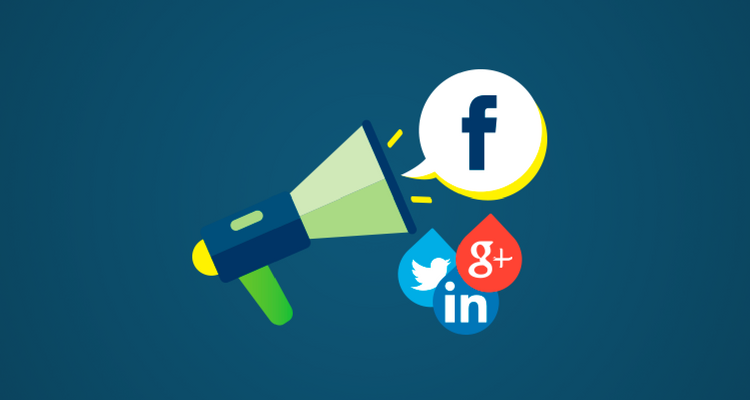 Social media has brought a great revolution across the digital market sphere.
Now website owners or business leaders are promoting their brands on Facebook, Twitter, Instagram, Google+, YouTube and much more to reach targeted customers at ease.
Boost the web presence of your WordPress business by sharing your popular blog posts, images, videos related to your products and services on leading social media websites.
But doing this without any social marketing strategy won't help you generate expected results.
Here are some tips that will help you execute best strategies on social media platforms:
Determine the most suitable platform for your promotional activities.
Define what types of content work best for you.
Participate in social discussion to grow your brand awareness.
Offer discount coupons, giveaways, and a free subscription to stimulate your followers and potential customers.
To get the most out of it, integrate the best social media integration plugin such as Jetpack, and Social Warfare into your WordPress site.
This will sync your social media accounts with your WordPress site to let share and promote your brand quickly and easily.
Conclusion
Creating robust marketing strategies for your WordPress business can be possible with the implementation of these tips.
You can grow customer reach, drive higher leads and generate average revenues for your WordPress site using these outstanding marketing tricks/tactics.
Author Bio:
Brandon Graves is a proficient
WordPress website developer
having years of experience in dealing with so many technology verticals. He also describes himself as a bit of a geek who shares his knowledge with others in the form of blogs and article.