This is the guest post by Sarah Loise.
Branding represents the identity of a product/service. The original name, logo, value, mission, and quality of products are several factors that contribute to the development of your brand's image.
People will use your brand's image to identify and differentiate the choices they have when buying products. Will they choose brand X or brand Y?
The decision often reflects how strong a brand is compared to another because after all, the end result is often sales and profit.
Nowadays, we're living in a "digital era" in which everything happens online. Branding is no longer what it used to be. In the present moment, every one of us can think of a great idea, plan it well, implement it properly, and develop a brand around it.
In fact, it's not just a digital age – it's also the entrepreneurship one.
Why is Online Branding So Important?
First off, let me emphasize an essential fact: the best possible way to develop a stable freelance business and consistent source of income (passive or not) is by developing a strong brand online.
Online because everyone's online now, and you can extend your brand's reach not only nationally but also internationally.
A business that doesn't have a well-built branding foundation is rarely going to thrive in the marketplace.
That's mainly because customers will choose to buy on a long-term basis from brands only, avoiding no-name places. So once a brand "wins" a customer, that person will keep buying and buying which equals a much better long-term sales performance.
Here are a few more reasons for which developing a proper online branding campaign has a vital role for your business future:
Customers will unconsciously choose a brand that they're familiar with over anything else.
Without a brand, you should really expect only one-time customers.
Premium status. Premium prices.
Once you have one brand, developing the second is going to be a piece of cake.
Marketing expenses significantly decrease over time.
Improves the equity of your business.
#1. Define Your Brand's Promise
The first and most important action you must take care of before everything else is the purpose or the promise of your brand. This is your promise to the marketplace, or to be more exact, to the individuals who might be interested in trying your products or services.
For example, BMV promises to deliver the "Ultimate Driving Machine", while Nike wishes to "Bring inspiration and innovation to every athlete in the world".
You should develop your own brand promise and follow through. Guide your products, marketing, and actions towards that promise!
#2. Establish Your Target Audience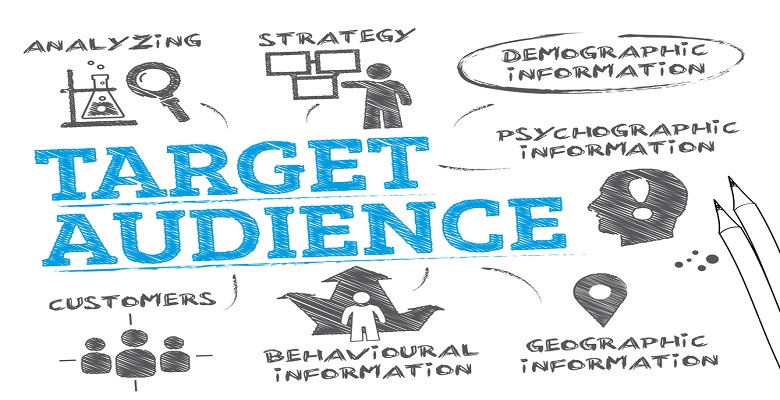 Once you know what you aim to deliver, you're ready to define your target audience. These are the persons who are most likely to buy from you, so you must filter them properly.
A successful brand is always providing value to its customers. In order to bring value to a person's life, you must individualize your offers according to your customer's needs and problems.
That's where the research begins.
You need to identify a target persona. Simply put, this is your ideal customer. Everything your brand does, it does it for him – your ideal buyer.
The content, the marketing, the approach – everything should focus specifically your target audience and target persona!
#3. Individualize Your Brand and Offer a Unique Value Proposition
Brands that reach the top of the ladder are always differentiating themselves from the crowd. They bring something different to the table, and that's one of the reasons that they become successful.
In order to individualize your brand, you should have a very catchy brand name, an effective logo, a great web design and experience, an acceptable customer service, and most importantly, a unique value proposition.
In easier terms, the unique value proposition is a very specific value proposal which is aimed to help a person solve a problem or satisfy a need. For example, MailChimp's unique proposition is extremely simple and on-point – "Send Better Email". Dollar Shave Club proposes "A great shave for a few bucks a month. No commitment, no fees, no BS".
#4. Connect with Your Audience on a Personal Level and Build Trust
Once you individualize your brand and develop a strong unique value proposition, you should aim your focus towards cultivating trust.
Your customers are your most precious asset. If you treat them well and make them feel like they matter, you're going to win them forever.
In order to strengthen the connection with your audience, start individualizing their interaction with your brand.
An individualized user experience truly matters as it's a part of the human nature to feel special and content when being remarked by someone else.
For example, when sending emails to your subscribers, call them by name. Take some minutes each day to talk to your fans using social networks.
If the potential clients are important enough, you should even get in direct touch through an e-mail or through the phone.
#5. Leverage Social Networks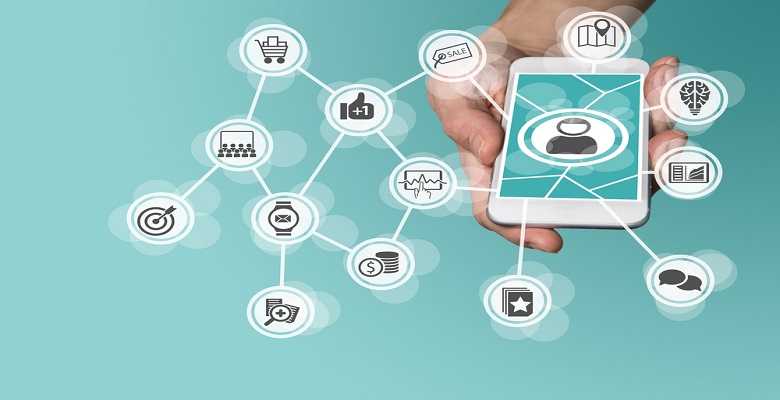 Social media is overly used today, and there are no reasons to believe that its expansion will soon stop. Think about this for a minute: where do your target customers spend their time at? In most of the cases, the answer will be "Facebook", "Twitter", "Instagram", and so on.
What do most people do when they check their phones? They use social networks. Therefore, it would be stupid and unadvised for any brand to avoid social media marketing.
I'd suggest learning how to develop proper social marketing campaigns and focus your budgets and efforts on that.
Moreover, you should take advantage of the so-called "social influencers". You can find them on every social media channel. In simple words, a social influencer is an individual who has successfully gathered a large base of loyal followers.
In order to improve your brand's awareness, you should approach several influencers that belong to your niche and ask them what it would take for them to promote your brand through their social pages.
You'll often get a price, but you can also try offering a link exchange opportunity in which you are also promoting the influencer's image to your current fans.
#6. Perform Effective Marketing with Goals in Mind
Social media influencers are surely an effective way of developing a bigger brand awareness.However, there are tons of other marketing strategies that can help you with that. Effective marketing means marketing that brings results.
However, each brand's purpose or goals are different.
For Brand A, improving the brand awareness could be the primary objective.Brand B might look for something else – they would like more sales. Therefore, the marketing strategies that Brand A and Brand Bare entirely different.
To give you a proper example, in order to develop a better brand awareness in the marketplace, your ads should focus on making people remember your brand's name and unique value proposition.
On the other hand, if you want to make more sales, start displaying benefits and positive changes that'll happen once your brand's products are acquired.
Whenever you perform marketing campaigns, make certain that you have a very specific goal in mind!
#7. Create and Distribute Amazing Content
Another efficient way of building brand's trust is to deliver value through your content. After all, why would your followers spend time-consuming your content if it wouldn't be useful?
Believe it or not, a lot of brands are neglecting the quality of their content. Obviously, they don't understand why their brand isn't so "liked".
To build anticipation and drive interest, give out important information for free. Allow your potential customers to see and then believe that your brand's purpose doesn't revolve around just money.
They need to feel that you want to help them, and you must help them without any expectations. That's how you win a customer, and that's how you make your brand famous in time!
#8. Build Relationships by Developing an E-mail List
If you've lurked around digital marketing forums, you must have probably heard that "the money is in the list." Still, what does this mean?
Well, first of all, money is a currency that comes and goes. An e-mail list though is designed to stay. It is designed to offer stability to all those interested in the brand's promise, products, or services.
If you work to improve the number of loyal subscribers within your email list, no matter what your business sells, your loyal fans will buy your products again.
Instead of investing money to effectuate transactions, spend your budget on acquiring lifetime assets, a.k.a. loyal customers. Investing in a list is a long-term strategy that has proven to serve most of the businesses well.
Takeaways
Developing a successful branding campaign online is not an easy effort. Your best way of accomplishing it within a reasonable time frame depends entirely on your emotional connection to your goals.
Do you really care about this brand so much?
If you truly do, perform several introspections and change the way you live your life. Instead of spending the first hours of your morning sleeping or wasting time, start with what's important.
Each day work smart and hard to achieve what you want. Once your brand is established, everything will change; I promise you that.
I promise it's really worth it. What are you waiting for? Just do it!
About Author
Sarah is a member of the
mymathdone.com
team, which is in charge of content creation and website maintenance. Also she uses her in-depth knowledge of commercial legal matter, commercial off-the-shelf systems, marketing and engineering in business consulting for young entrepreneurs.