Struggling to get rid of fake followers on Twitter and Instagram?
Finding and removing them manually is time-consuming and boring as HELL.
Wouldn't it be great if you could remove fake followers on Instagram and Twitter within a few clicks?
And I have news for you.
Today I'm going to show you how to remove fake followers from Twitter and Instagram once and for all within a minute.
Sounds good?
But first…
What is Meant by Fake Followers?
Fake followers on social media are non-authentic accounts typically crafted to boost someone's perceived popularity or engage in activities like spamming. Identifying them is easier due to their infrequent posting, generic usernames, and lack of genuine interactions.
Why You Should Never Buy Fake Followers?
You won't believe but Instagram and Twitter both are infamous for fake followers. In fact, some big brands' 30% followers are fake and – it could be because initially they bought fake followers – but they never responded.
Here are compelling reasons why you should never buy fake Instagram and Twitter followers:
Zero Engagement: Fake followers don't engage with your content. No likes, comments, or shares.
Damaged Reputation: Your credibility takes a hit when others spot fake followers, eroding trust.
Altered Metrics: Fake followers skew your metrics, making it hard to assess genuine performance.
Risk of Account Suspension: Instagram's strict policies may lead to your account getting suspended or banned.
Missed Genuine Connections: Focusing on fake followers means missing out on building real, meaningful connections.
Unproductive Investment: Money spent on fake followers could be invested in authentic growth strategies.
Remember, authenticity is the key to success on these social media platforms. Skip the shortcuts and focus on building a genuine, engaged audience for lasting impact.
How to Remove Fake Followers on Twitter?
Statista reports over 368 million monthly active Twitter users. Officially, less than 5% (18.4 million) are bots. However, Elon Musk suggests it could be as high as 20%, totaling 73.6 million fake accounts.
Whether you go with the 5% or 20% estimate, it's a huge number. Chances are, you've encountered a fake follower or interacted with a bot account at some point, perhaps without even realizing it.
You might have a valid reason to buy fake followers – and its easy to find fake follower suppliers. However, the real challenge is removing them.
Without a tool like Circleboom Twitter, getting rid of fake Twitter followers can be a never-ending task. Twitter doesn't offer a quick way to mass remove fake followers, making it a cumbersome process.
Cleaning your Twitter followers from fakes is a breeze with Circleboom. Here's how:
Step 1: Log into the Circleboom dashboard or create an account to get started if you don't have one.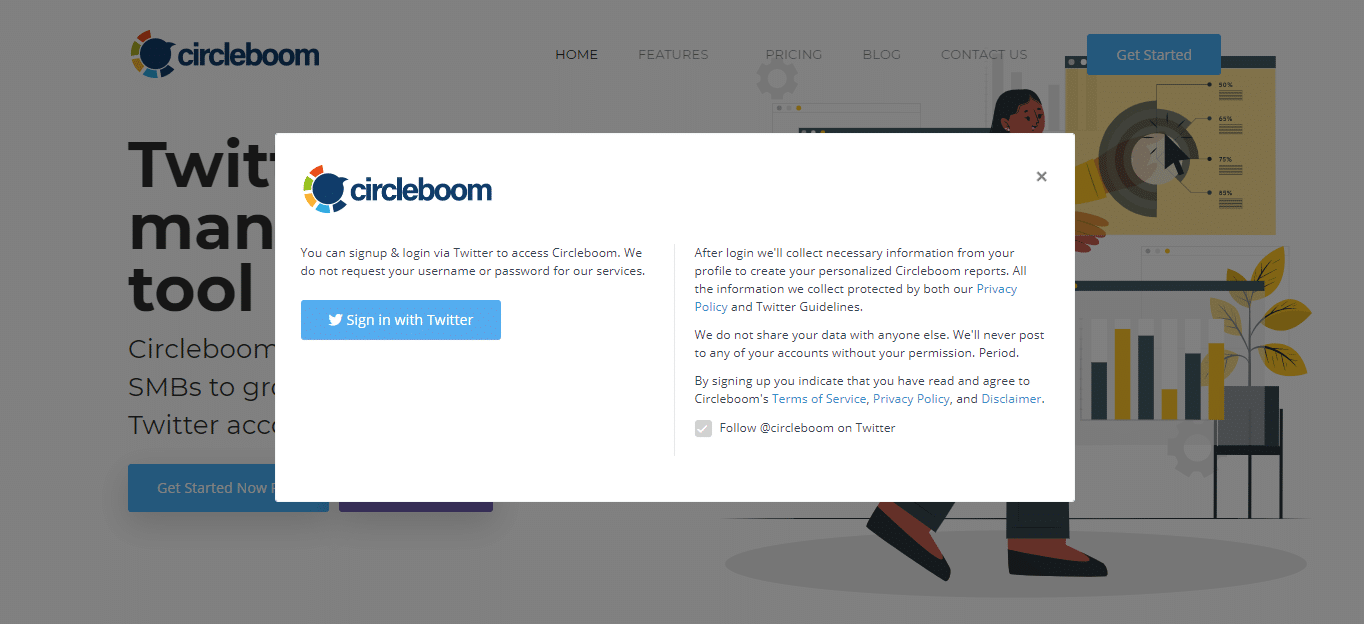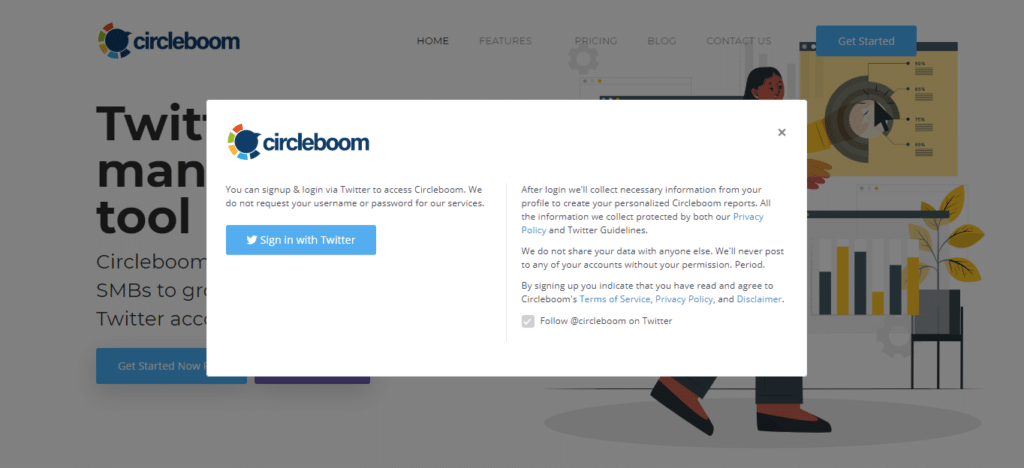 Step 2: Open the Circleboom's Dashboard left-hand menu, click 'Search,' and select 'All My Followers.'
Step 3: Now select 'Show Fake/Spam Accounts' to find your fake followers.
Step 4: Check the box next to 'Name' to select all your fake followers, then click 'Remove Selected Followers.'
That's it! With Circleboom, you can also identify and remove inactive, overactive, and egghead Twitter followers in bulk. Keep your followers list authentic with ease!
How to Remove Fake Followers on Instagram
Is your Instagram follower list cluttered with fake or inactive accounts? Here's a straightforward method to clean house and maintain an authentic following:
Step 1: Tap your profile picture or navigate to your profile by clicking on your username.
Step 2: Click on "Followers" to access the list of accounts following you.
Step 3: Manually review your followers and look for signs of fake or inactive accounts. These may include generic usernames, no profile picture, or a lack of posts.
Step 4: To remove a fake follower, simply tap the "Following/Remove" button next to their name. This will unfollow them.
Step 5: Continue this process for each fake follower in your list. It may take some time, especially if you have a significant number of followers to review.
By following these steps, you can effectively remove fake followers directly within the Instagram app, ensuring a cleaner and more genuine follower base.
Manual removal process will take a lot of time if you want to mass remove Instagram bots followers. In that case better use third-party tools to remove fake followers on Instagram.
Third-Party tools to Remove Fake Followers on Instagram
Here are the best Instagram tools to remove fake followers:
This is one of the best Instagram followers analysis tools that calculates and tells you the exact number of bots follows you on Instagram.
You can bulk remove them by setting up automatic removal.
The fewer bots hanging around in your account, the better your content's reach. And when your posts reach more people, you've got a shot at grabbing the attention of potential customers or subscribers.
Now, when you've got a bunch of engaged customers (or subscribers), that's where the magic happens. You'll see more sales rolling in, or if you're a blogger, those juicy advertising contracts start knocking on your door, all thanks to the InstaHero.
How to Start Using InstaHero
Step 1 – Create an account on InstaHero using your email address.
Step 2 – Add an instagram account for which you want to remove fake/inactive followers.
Step 3 – Run the profile analysis to find the fake/spam and bot Instagram accounts.
Step 4 – Once you identify fake accounts, delete them in bulk or one by one.
Tired of those annoying Instagram bots that cluttering your Instagram experience? Look no further! SpamGuard is here to save the day.
Whether you're managing a single Instagram account or juggling multiple profiles, this tool has got you covered. Get ready to rock your Instagram with ease and efficiency!
Key Features:
Bot Identification: Seamlessly generates lists of bots for efficient removal.
Scalable for Large Accounts: Ideal for managing large Instagram accounts, circumventing Instagram's limitations.
Multi-Account Support: Allows simultaneous handling of multiple accounts for added convenience.
If you want to unlock the full potential of Instagram marketing. TrendHero is your go-to service for discovering and evaluating Instagram bloggers.
Find, verify, and connect with the perfect Instagram influencers effortlessly. Access a massive database of over 110 million influencers, the best fake follower checks, and initiate your first outreach email to influencers within just 5 minutes.
TrendHero empowers you to gauge your audience's quality and gain a competitive edge.
Discover the influencer within you and stay ahead of the game with TrendHero.
Key Features:
Comprehensive Blogger Database: Access a vast repository of Instagram accounts.
In-Depth Analytics: Evaluate the performance of other profiles and their posts.
Audience Quality Assessment: Determine the caliber of your audience and competitors' followers.
Competitive Advantage: Stay ahead of the competition in the dynamic world of Instagram marketing.
Enjoy a 14-day trial and check one Instagram account with up to 10,000 followers for FREE!
Additionally, here are some other top apps for Instagram unfollowing tools:
We'll have bought fake followers at some points in life. But, it comes at a cost – sinking engagement and reputation.
I just showed you the danger of buying fake followers on Twitter and Instagram – and how challenging it is to remove them manually.
The solution? Circleboom Twitter. It quickly finds and lists all fake followers, and deletes them in bulk.
Trusted by professionals like Netflix and L'Oréal, Circleboom ensures a safe way to regain control of your social media presence. Say goodbye to fake followers and hello to authenticity!