These are the best backlink checker tools online to check backlinks of a website.
SEMrush is our top recommendation for a backlink checker tool. It offers several other powerful tools to analyze competitors' backlinks and organic keywords.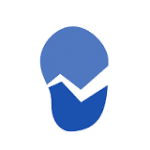 Link miner is a popular online backlink analysis tool by Mangools that helps you find competitors' backlinks and scale your link building activities.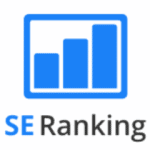 SE ranking is a complete SEO software that allows you to do competitors backlink analysis. It also offers other SEO software to run your SEO campaign with ease.
We are reader-supported. When you buy through links on our site, we may earn an affiliate commission.
Backlink is important when you want to increase your website authority and organic traffic.
Want to see where your backlinks are coming from? Or check a competitor's website backlinks?
These are top 10 FREE and PAID online backlink checker tools for 2023.
I used these backlink monitoring tools on the list to grow my website's organic traffic by 500% per month (and growing).
So, if you want to open a flood of traffic to your website, you'll love these excellent backlink analysis tools.
Let's get started:
What Are The Best Backlink Checker Tools for Backlink Analysis?
Following are the best backlink checking tools (free and paid) to consider:
SEMRush is our top recommendation for a backlink checker. It is one of the best SEO software that offers powerful tools including content audit, website audit, and keyword research, etc.
To use the SEMRush backlink feature you have to sign up, you can use this special link to try SEMRush FREE for 7 days.
If you find this backlink tool useful you can upgrade the TRIAL plan that would cost you $99/m.
Additionally, SEMRush is one of the best keyword research tools to find profitable keywords for both organic as well as the paid campaign.
After registration click on Domain Analytics -> Backlinks and then put competitor's URL in the search box.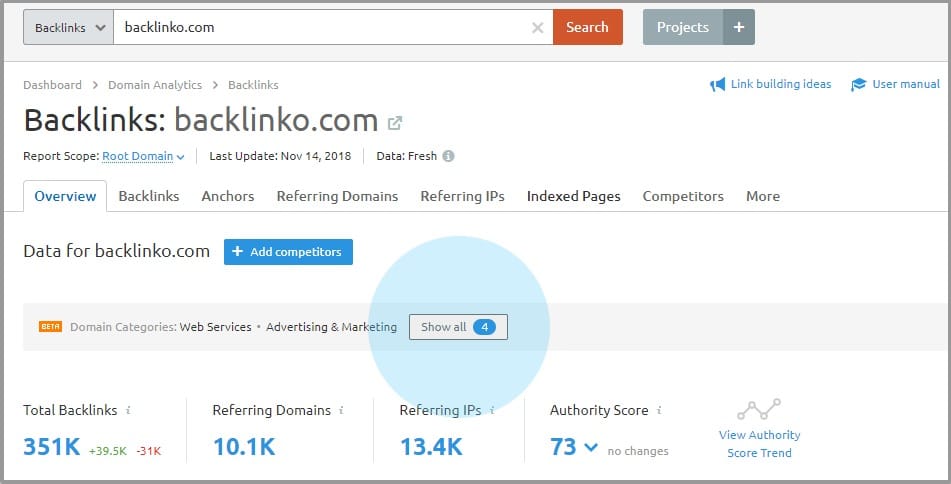 As you can see it is not only showing me the complete backlinks Backlinko has, but also other essential metrics including (Anchor Text, Referring Domain, Referring IPs, etc.)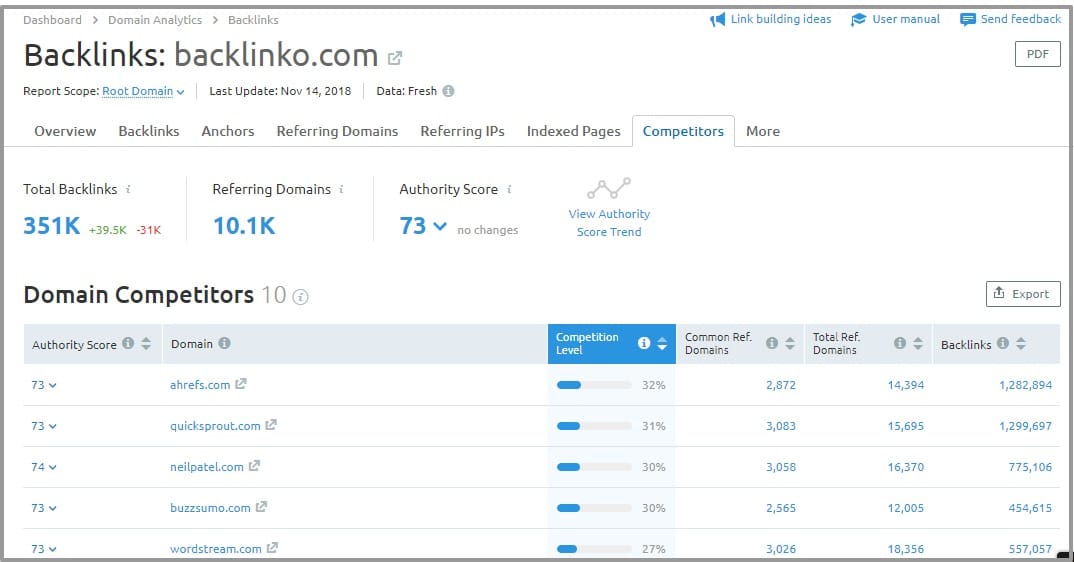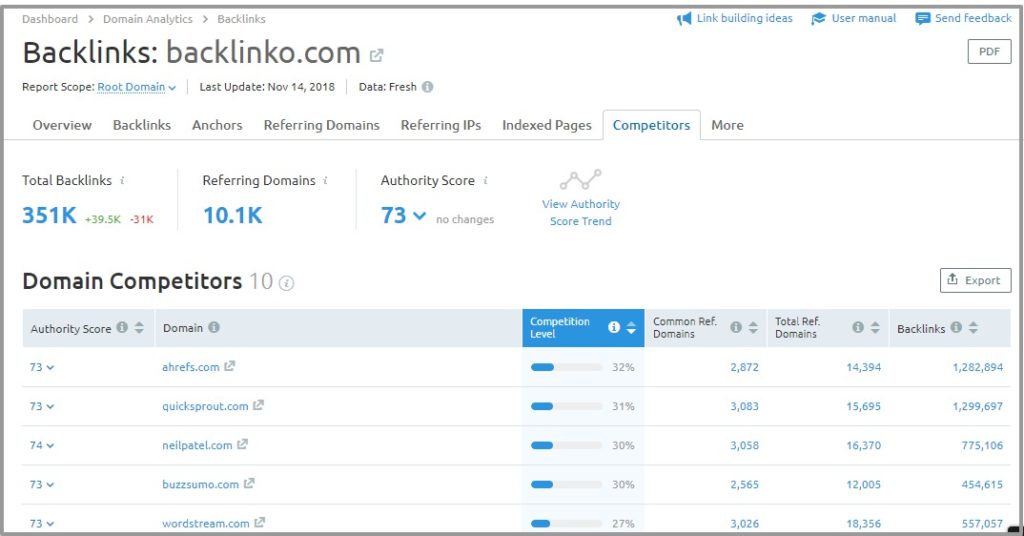 Additionally, it is showing backlinko.com competitors so I can check their backlinks also – it means I now have a considerable database for link building. Isn't that cool?
Furthermore, you can check the keyword ranking position of your targeted keywords without searching them manually in the search engine.
So what are you waiting for?
Use this special link and try SEMRush FREE for 7 days, I'm sure you won't be disappointed.
Backlink audit

Competitive analysis 

Organic research

Paid campaign

Keyword research

Website audit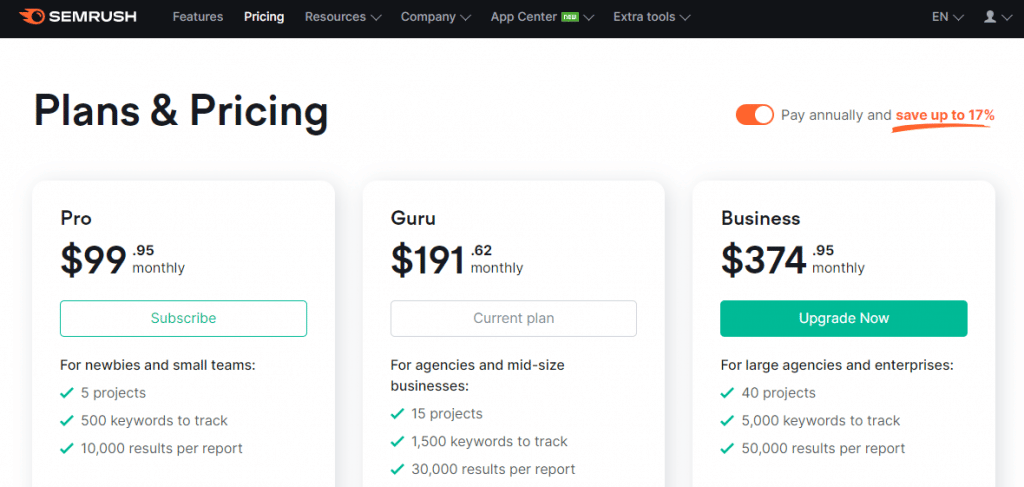 SEMrush offer three pricing plans:
Pro – Start at $99.95/mo

Guru – Start at $191.62/mo

Business – $374.95/mo
SEMrush is the best keyword rank checker tool online that you can use today to monitor your keywords ranking.


LinkMiner is an easy-to-use link analysis tool with over 9 trillion backlink databases. LinkMiner is a part of a super user-friendly package of 5 SEO tools developed by Mangools.
LinkMiner helps you find competitors' backlinks that you can replicate easily to boost your SEO. The tool doesn't only help you find the competitors' backlinks but also tells how strong their link profile is.
Linkminer has its own metrics (Citation Flow, Trust Flow, Dofollow, and Nofollow) to evaluate the link profiles strengths.
You can directly preview the backlinks in Linkminer dashboard that saves your time to search it manually on the web.
More than 9 trillion backlink database

Keyword suggestion

Backlink monitor tool

Interactive backlink report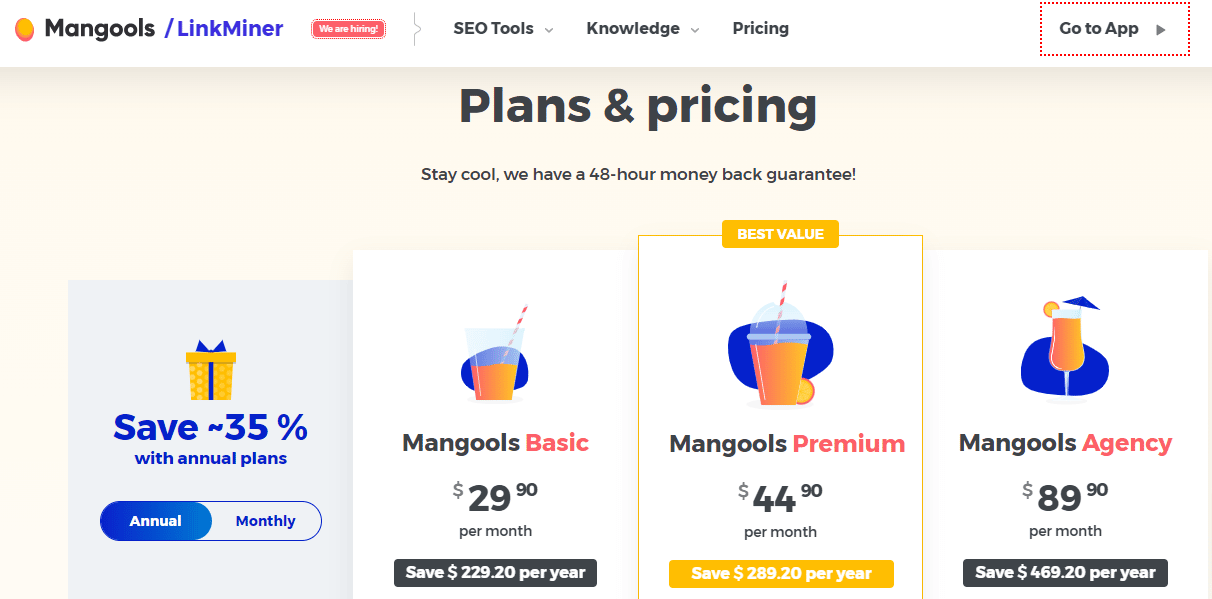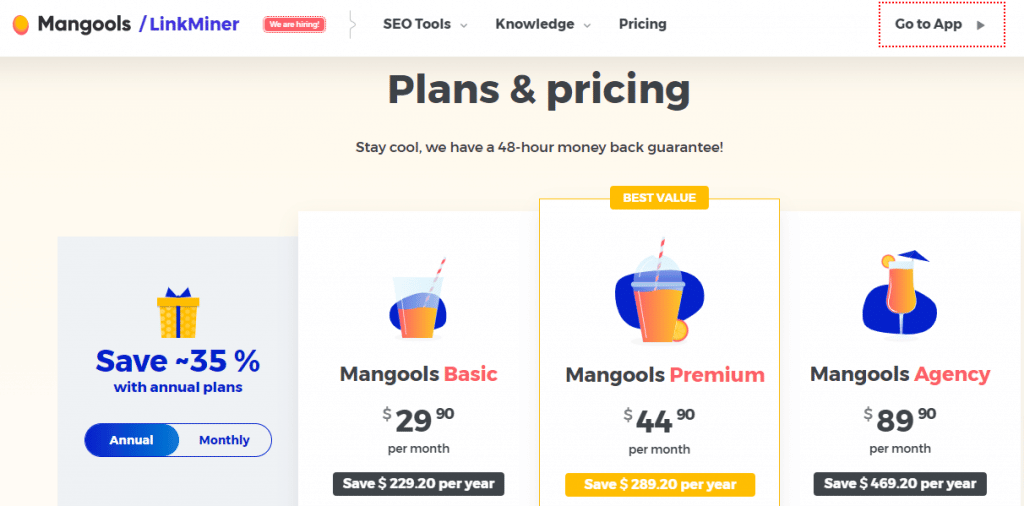 Linkminer offers three pricing plans:
Basic –

Start at $29/mo

Premium –

Starts at $44.90/mo

Agency –

Starts at $89.90/mo
In short, this is an excellent SEO backlink checker tool and deserves to be in the list of the best free backlink checker tools.


SE Ranking is an SEO suite that offers backlink checking features along with other tools like keyword research, keyword ranking tracker, on page seo checker, etc.
The backlink watcher tool will help you create a data backed link building strategy. 
It provides you a detailed backlink report including domain trust, page trust, referring domains, backlinks, and dofollow/nofollow ratio.
Additionally, it shows the anchor text distribution across referring domains and backlinks. You can also use a backlink gap analyzer to find new link building opportunities.
Backlink analysis tool

Backlink gap analyzer

Detailed backlink report

Real-time backlink status checker

Import links using search console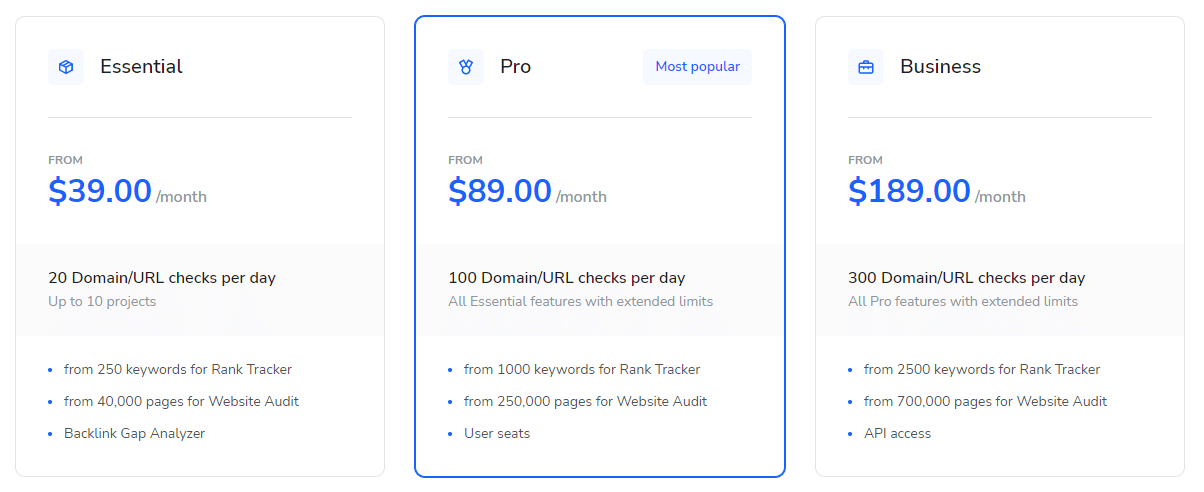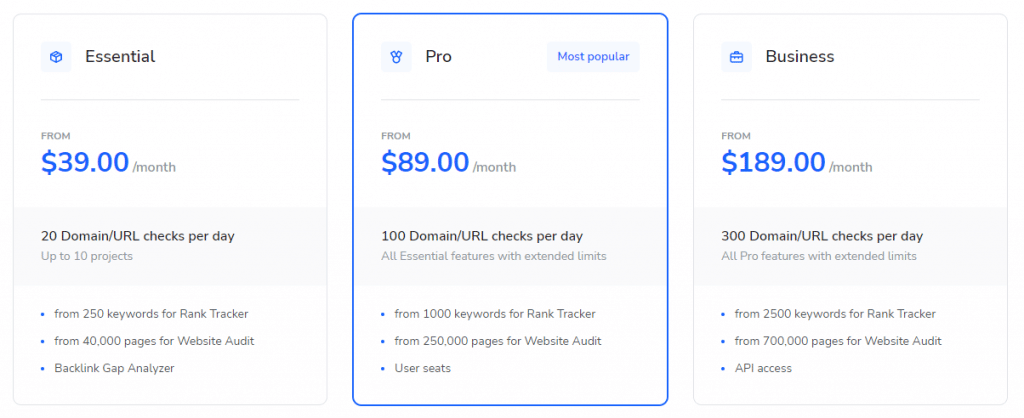 SE Ranking offers three pricing plans:
Essential –

Starts at $39/mo

Pro –

Starts at $89/mo

Business –

Starts at $189.mo
Overall, SE ranking backlink checker is an amazing competitor backlink checker to view backlinks and create a solid link building strategy.
Ahrefs is a premium backlink checker tool that works amazingly when it comes to find competitors' strongest backlinks.
With Ahrefs backlink checker feature, you can see your competitors' most powerful backlinks to replicate them.
Additionally, you can see keywords which bring them more traffic; therefore, you can add those keywords into your content to get higher ranking.
Apart from showing competitors' complete backlinks profile but also provides you with other important insights that will help you make your SEO campaign successful.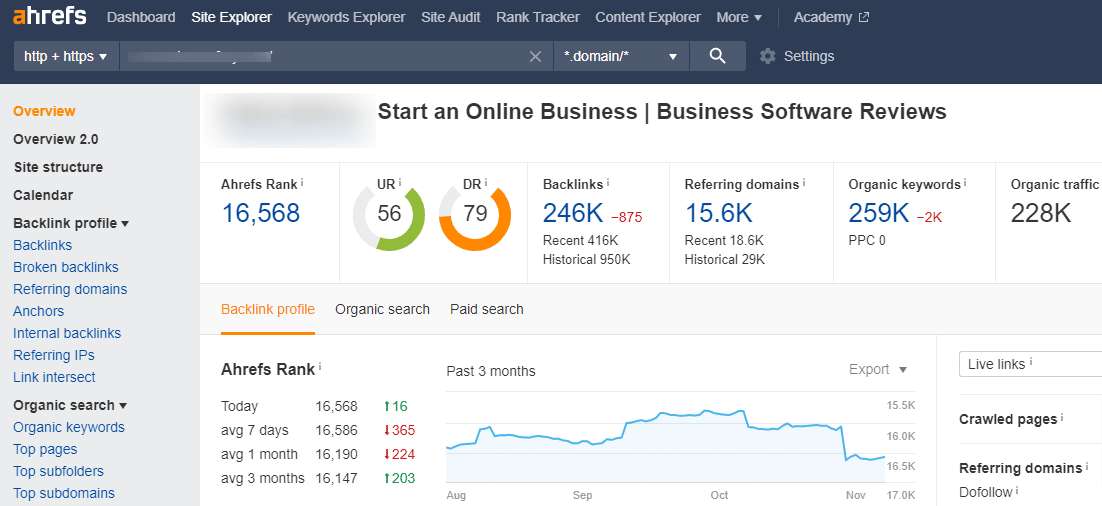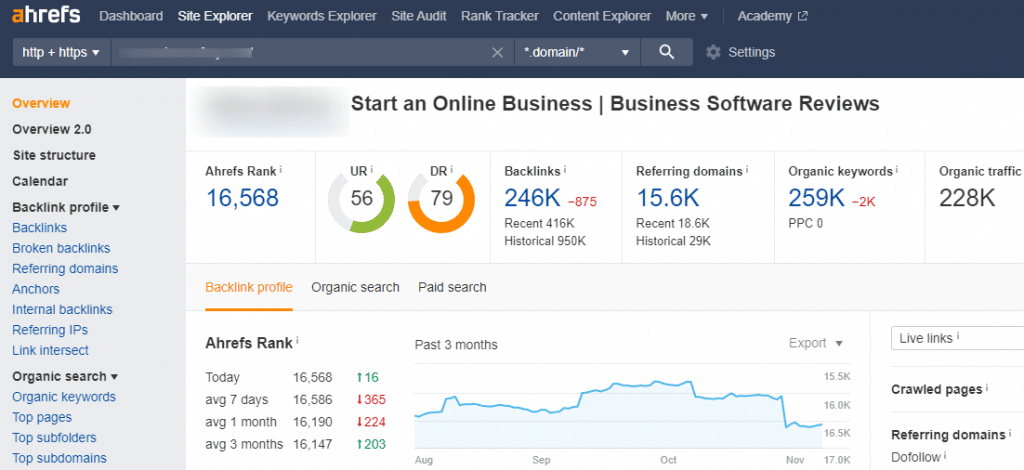 Anchor text distribution

Dofollow/Nofollow link

Domain rating

New or lost backlinks

Broken links

Referring domains
Moreover, it tells you how many links you are getting per day. So, if you see anything unusual happening to your website, you can take immediate action.

Ahrefs offer four pricing plans:
Lite – Starts at $99/mo

Standard – Starts at $199/mo

Advanced – Starts at $399/mo

Enterprise – Starts at $999/mo
Ahrefs charges $7 for seven days TRIAL after that you have to upgrade your account.
In short, Ahrefs is the best alternative to the SEMrush backlink checker tool. Ahrefs is one of the best link analysis tools in the list to check backlinks of a website.
Additional Read: Ahrefs Review
OpenLinkProfiler is another popular free backlink checker tool that works fantastic. Most website's block backlink checker tools, so no one can dig into their backlinks data.
In that case, OpenLinkProfiler can be a life-saving tool; it shows all the backlinks which a website has got till date.
Furthermore, you can extract over 1000 backlinks completely FREE. In short, it is the best free SEO backlink checker tool online to check links of any site.
Backlink profile report

Organic traffic estimation

Links target estimation
OpenLinkProfiler is a free backlink audit tool.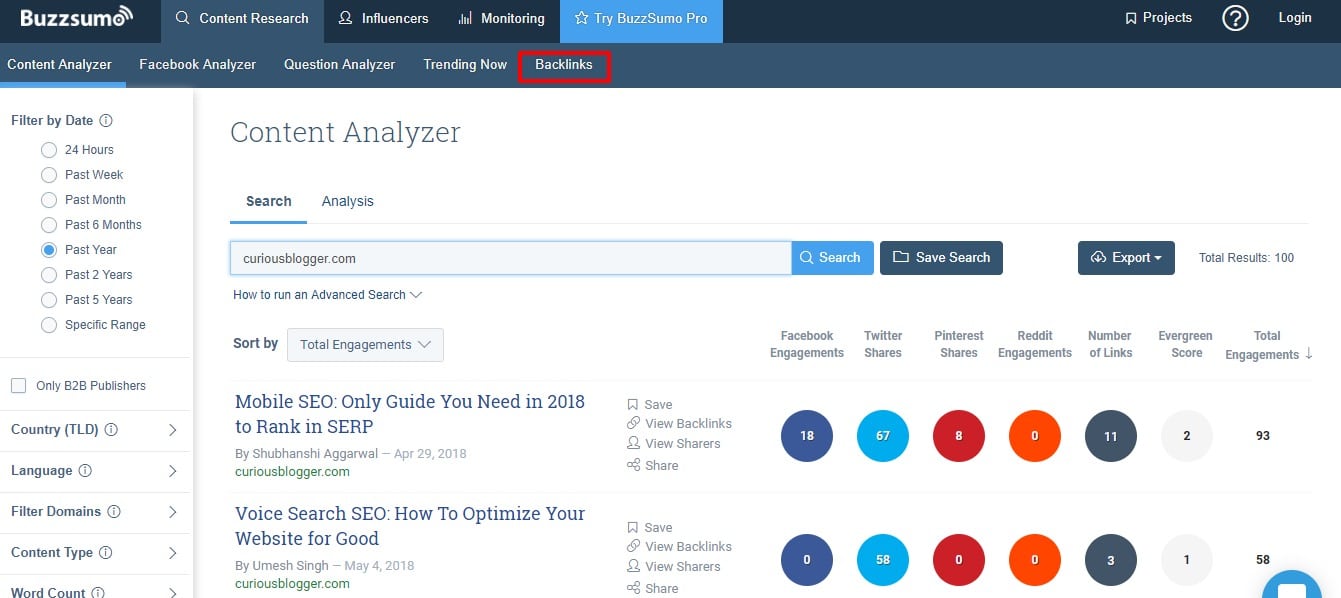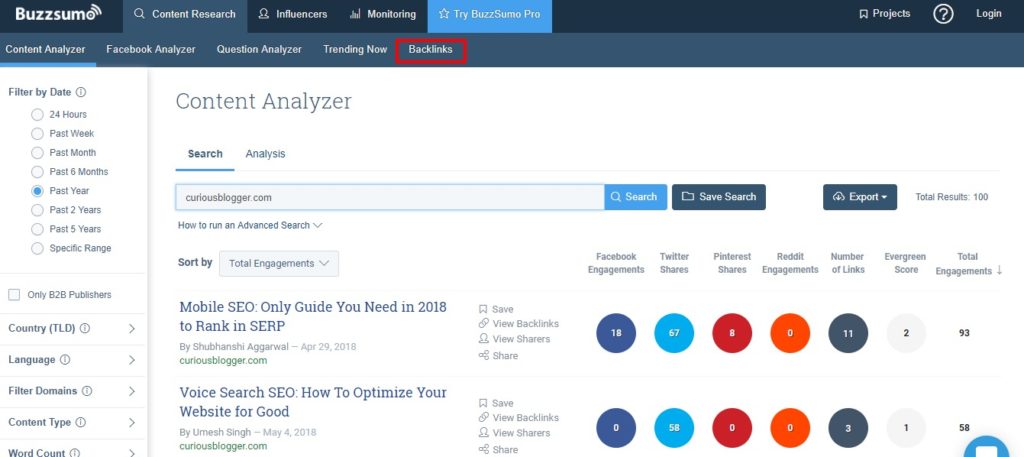 Buzzsumo is a content marketing tool that allows you to analyze your as well as  competitors' content. It is an amazing content discovery tool to find the trending topic to create content. 
You can spy your competitors' best content as well as can see people who shared that content on their social media profiles.
But, you can also use it to check backlinks of any particular domain or a single web page. This is an easy to use keyword analysis tool that lets you find pages linking to your website.
You can use filters to view the most recent backlinks which your website has acquired. 
However, Buzzsumo isn't as advanced as competitor analysis tools like SEMrush, SE Ranking, and Ahrefs, but there is no harm in trying it.
Backlink checker

Content ideas generator

Content analysis report

Domain reports

Influencer searches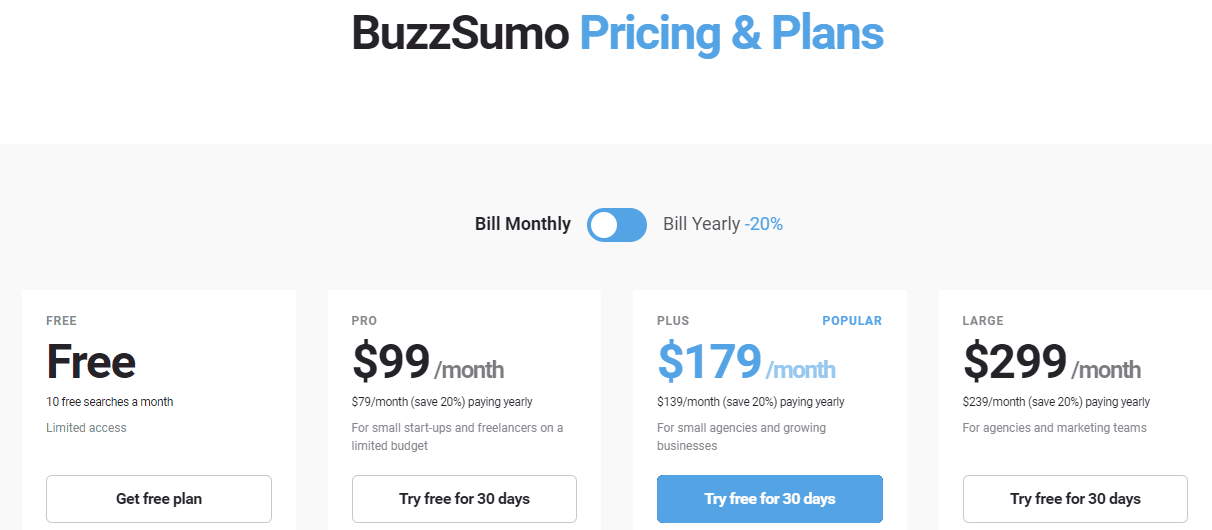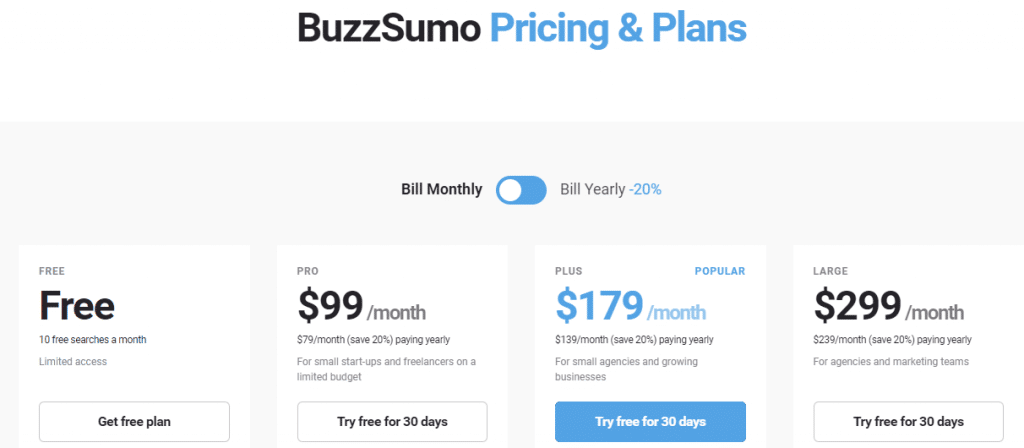 Buzzsumo offers four pricing plans:
Free –

Starts at $0/mo

Pro-

Starts at $99/mo

Plus –

Starts at $179/mo

Large –

Starts at $299/mo
Buzzsumo offers a 30 days free trial for all its plans without asking you to enter your credit card details.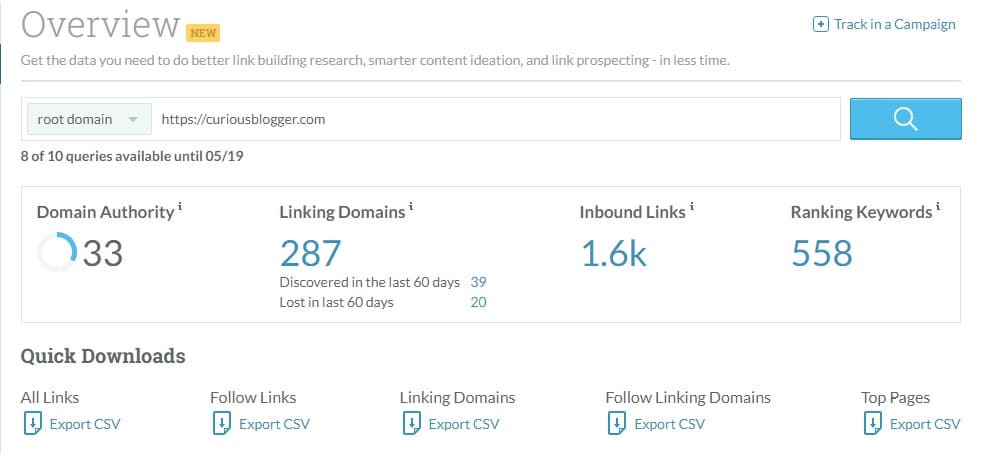 Moz Link Explorer is one of the oldest backlink link checker tools and pretty popular too.
When you want to do serious competitor analysis, then Link Explorer is worth trying.
It works best when you have a Moz Pro; however, a free version is also useful when you have limited competitors to check.
Using this tool you can do better link building research, smart content topics research and find link prospects in less time. Moreover, you can export all the links in .CSV format.
Additionally, link explorer provides you other important data that helps you scale up your link building campaign.
Domain authority

Page authority

Inbound links

Ranking keywords

Discovered/Lost backlinks

Spam score

Anchor text distribution

Linking domains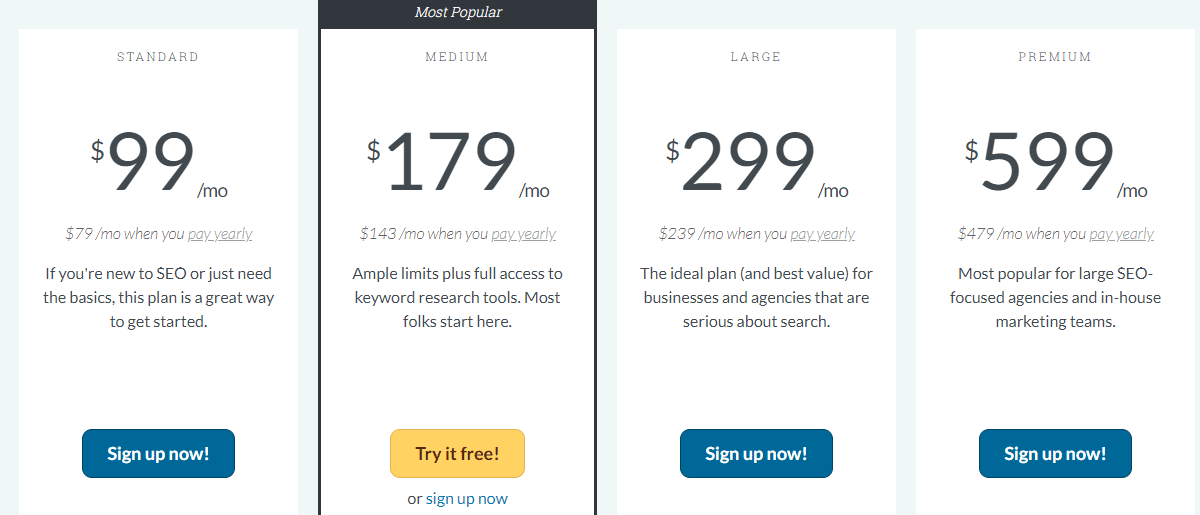 Moz offer four pricing plans:
Standard – Starts at $99/mo

Medium – Starts at $179/mo

Large – Starts at $299/mo

Premium – Starts at $599/mo
Most of all Moz provides a 30 days free trial that is enough to decide the best Moz plan for you.
Moz link explorer is one of the best online link checker tools for the serious links building campaign.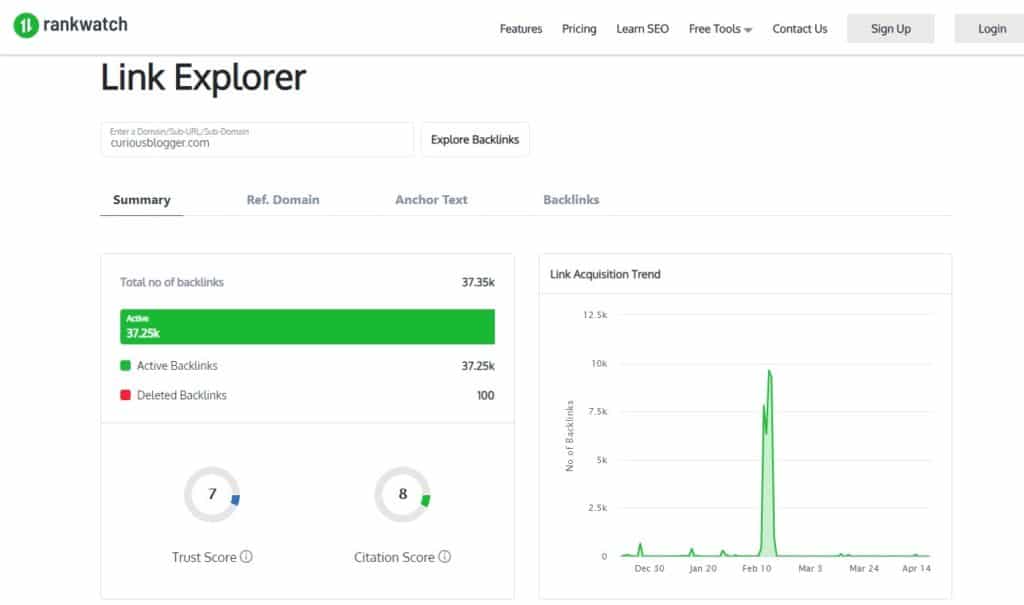 Rankwatch isn't as famous as Moz link explorer, SEMrush backlink checker, and Ahrefs but it is a helpful free backlink checker tool.
Using this tool you can know how many websites are linking to your site.
Rankwatch has its own link metrics to measure the quality of a link. These are:
Trust score

Citation score
Rankwatch backlink analyzer tool is suitable for a small SEO campaign, but it might not be effective for a site which has thousands of backlinks.
If you have a website which has millions of backlinks I'd recommend using SEMrush backlink checker, SE Ranking , Ahrefs, or Moz link explorer.
Backlink overview

In-depth backlink analysis

Do-follow/No-follow links

Active/Deleted links

Referring domain

Anchor text
Rankwatch is a free backlink checker tool.
#9. Ubersuggest SEO Analyzer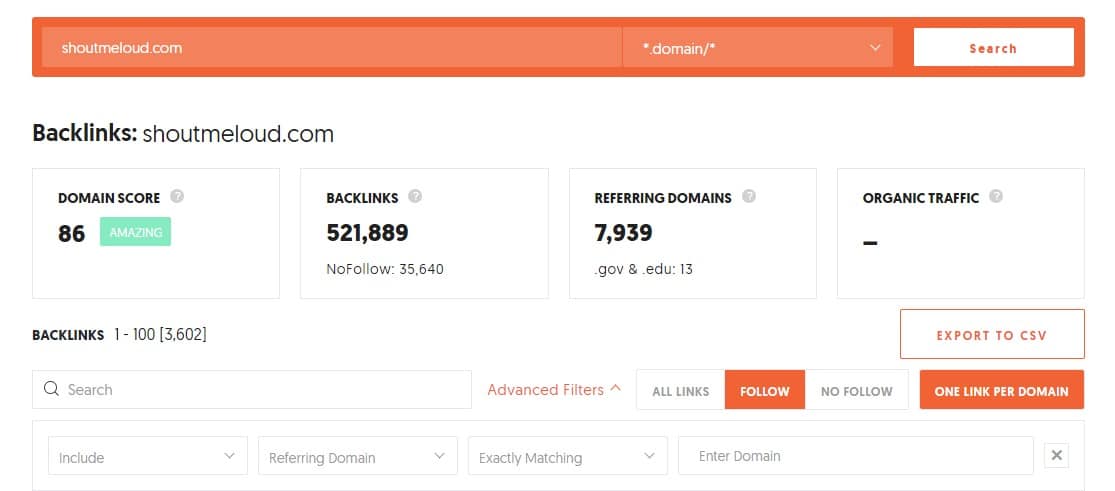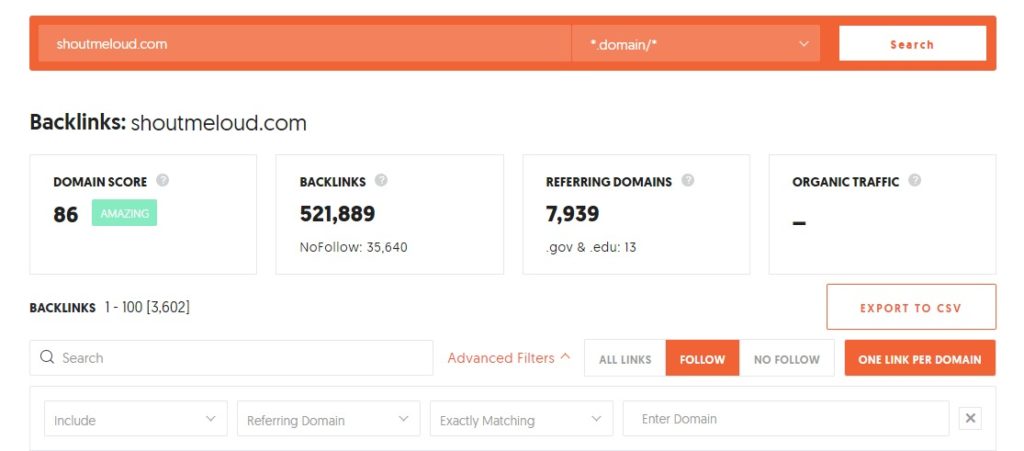 SEO Analyzer is a new backlink tool in the list of free competitor website analysis tools. I checked this tool to analyze the backlink profile of shoutmeloud.com, and it provided me this:
It has its own metrics to calculate competitors' backlink strength. You can use some advanced filters to find the best backlinks to replicate.
It's a good alternative to premium backlink checker tools.
Neil says that he is going to add some new features in coming days that will make it an excellent backlink checker tool that you can rely on.
Backlink overview

Competitive analysis

Advanced link filtering

New/Lost referring domains

Spam score

Anchor text
Neil Pate's Ubersuggest is a free backlink checker that lets you find who links to you and your competition. Only downside of this tool is – it is slow and needs improvement.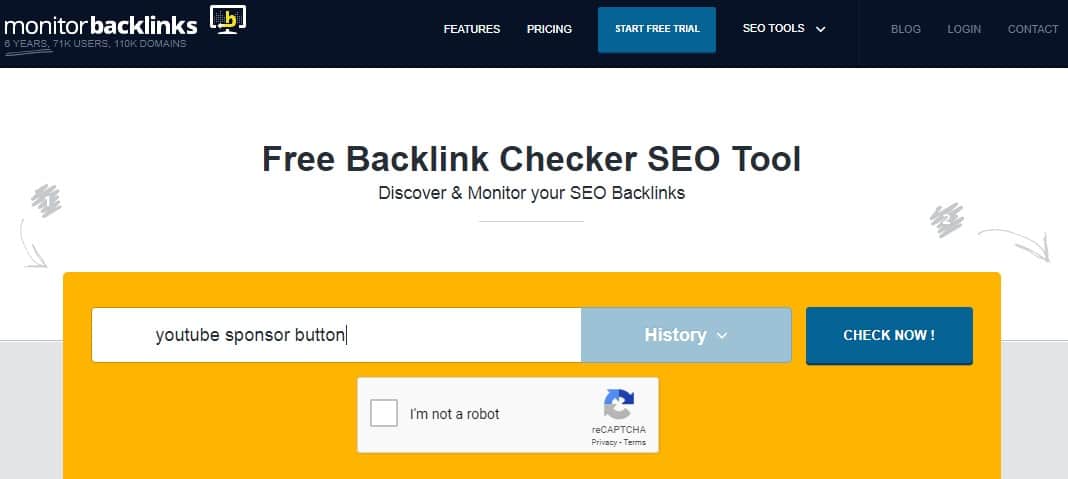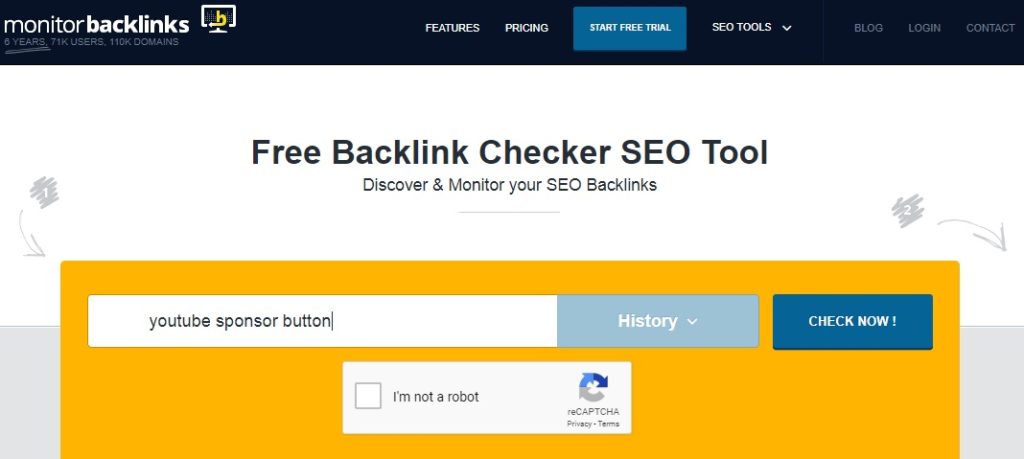 Monitor backlinks is an effective free backlink analysis tool to check backlinks of your competitors for free.
The free version will allow you to check the first 300 backlinks while for the rest you'll need to register. Monitor backlinks its metrics to check link strength such as citation flow, trust flow, and IPs.
The backlink checker tool shows only one link per domain so you know the exact numbers of backlinks a website has. This tool might be useful to check your competitors' backlinks when they have blocked top reputed backlink checker tools.
Backlink overview

Backlink status

Anchor text

Competitor analysis

Trust/Citation flow
Monitor Backlinks offers three pricing plans:
Start –

Starts at $25/mo

Plus –

Starts at $47/40/mo

Professional –

$89.91/mo
Monitor Backlinks offers a 30 days free trial to see if this backlink analyzer tool is right for you or not.
A backlink is an incoming link from one webpage to another webpage. A backlink is an important SEO ranking factor and counts as a vote.
The more quality backlinks a site has the more chances to get ranking higher in search engine result pages.
How long do backlinks take to show up?
This one is a tricky question and people have different opinions about it. A study by Moz found a single backlink takes around 70 days to show its impact on backlink profile and see the results.
SEO takes time to show the results; this is why it is crucial that you keep building quality links to make a strong backlink profile.
How to improve your backlink profile?
People who succeed with SEO do two things:
First, they create engaging on page optimized content.
Second, they do high-quality link building from the beginning.
The problem is:
Link building is a tedious task, and most bloggers hate link building.
Quality links matter when we build a link building strategy to high ranking  in SERP; Google Penguin algorithms update buried all the sites who had low-quality links.
It made bloggers adopt new link building techniques.
Though, many bloggers still don't know how to do link building OR have no idea where to find quality link building resources?
This is where backlink checker software comes to play..
What is a backlink checker?
A backlink checker is a link analysis tool that allows you to check backlinks of your competitor's website.
Using a backlink tool you can see your competitor's ranking keywords as well as the backlinks that point to their website.
Why do you need a backlink analysis tool?
To find out your competitor's backlink quality

To see the keywords, they are ranking for

To analyze how many websites linking your competitors, therefore, you can replicate them

To find out the top pages of your competitors
We have compiled the list of the best paid and free backlink checker tools that you can use find new backlink opportunity
Which is the best tool to check backlinks?
There are plenty of tools to check backlinks of a website but my favorite backlink analysis tools are:
These tools frequently update their link database and show the fresh backlink profile.
Backlink analysis is important when you are in an SEO game. You can get lots of useful data as well as understand what marketing tactics your competitors  are using.
These are some of the fastest bulk backlink checker tools that you can use to beat your competitors and grow your blog.
Let me know if you know any other online link analysis tool that has done work for you.
Subscribe to Stay Updated
You'll also receive some of our best posts today