Study have proved that human's brain is hard-wired to process visual information 60000x faster than textual data.
What comes in your mind after reading this fact?
Wouldn't it be great if people recognize you with your brand as they do Apple, Coca-cola, or Redbull?
Starting a blog or business is easy the hard part is to establish it as a brand, and it would only be possible when people recognize your brand.
Now the question is what can you do people remember your brand?
The answer is dead simple create a logo.
A beautiful and meaningful logo that cleverly represents your business and stuck in people's mind.
Why Creating A Logo is Important For Your Brand?
In a simple word, a logo is a FACE of your business. However, it's a graphical display but it tells a lot about your business without even saying a single word.
Moreover, it is a great way to promote your brand both online and offline.
Though, making a logo isn't easy as it looks you might need to hire a talented graphic designer who expresses your business through a logo.
But the problem is finding a talented designer also isn't easy and if somehow you succeed to get a professional designer he might cost you at least $100 – $500.
Furthermore, if you hire a newbie designer he might not be able to design a decent logo that defines your business.
Isn't there any solution to this problem?
Of course, every problem has a solution.
And today's post, I going to share some best online logo design service providers that will help you to create a decent logo for your business.
These are the free logo creator that come with easy to use user interface that you can use to design your logo.
All you need is to add your brand name, images and choose the design that best fits your brand.
Without further ado let's jump right in.
Note: Some logo maker sites might demand money for a high-resolution image of the logo or for gaining the rights to the logo.
Best Free Logo Maker Online You can Use Today:

They claim over 3,137,136 brands have used Online Logo Maker to design their logo till date.
It is probably one of the best free logo design software for designing a logo for really free.
You don't need to create an account for minutes and downloading a logo.
You can make it less than 10 minutes while shipping cappuccino.
Using this FREE Logo Maker, creating a logo is so easy and straightforward task, even if you are not a designer.
To do that either you can choose an appropriate image from available images in a different category or upload a custom image.
Online Logo Maker offers two membership option: Free and Premium.
With the Free Pack, you can download your logo in 300 pixels and with premium, it would be 2000 pixels.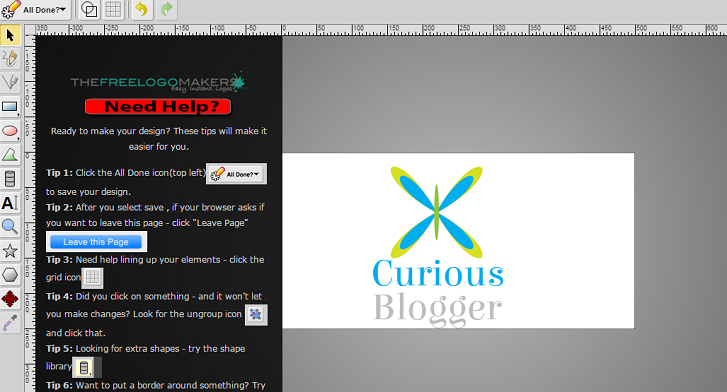 It's another free logo design software that claims to offer your 100% customized logo for your brand.
However, they have a very basic user interface and limited design templates to choose from.
Although they offer you free logo to download but charges $10 for vector files only.
Apart from this, you can also hire graphic designers in $99.99 if you don't understand what to do next?
They'll help you create whatever you think best describes your business.
If you are running on a tight budget and looking for the free logo makers this one is worth to give it a try.
#3. Designhill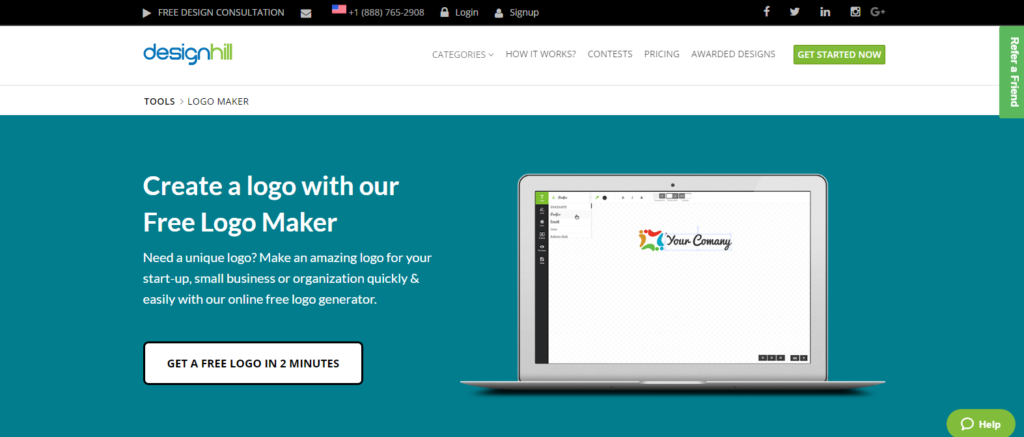 Designhill, a design crowdsourcing website also provides a free logo maker for people who want to try their hands on the design process. They have simple four step process which involves-
Entering the text which would be your company name and slogan
Drawing a line
Select the icon you want from the vast selection of industry based icon
Choose a frame for your logo
You can then save the file and download the file in .png format.
Also, if you want any custom image that is not available in the icon section then you can always ask the same from Designhill team.
But that's not all. Our innovative platform also offers an advanced feature: PDF tagging. With PDF tagging, you can easily categorize, label, and organize your PDF documents with precision.
Say goodbye to the frustration of searching through endless files and folders.
Experience the convenience of streamlined document management and unleash the power of efficient PDF tagging.
Try this free logo maker tool today and discover the transformative benefits of enhanced document organization.
Moreover, Designhill provides an option of getting a customized logo designed by the professional designer at a pricing of $99.
#4. Logogenie
Logogenie is one of the best logo designing websites that you use to create an absolutely free logo design for business.
Its user interface is easy to use and user-friendly moreover logo gallery is jam packed with awesome logo design ideas.
You can use any logo template and make it your own logo design free.
The site doesn't only provides your free logo design but also you can create your email signature.
The best thing about Logogenie is you can customize your logo, change it's color, orientation, add some gradient to make it more appealing.
Once you have done with editing click to download your awesome tool.
With the help of this easy to use online design tools, you can turn your ideas come to life!
#5. Logo Garden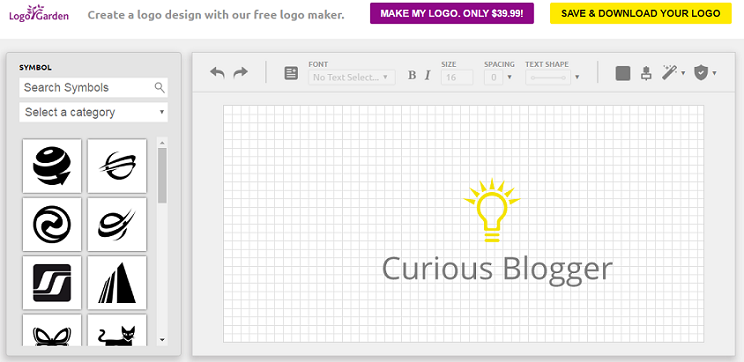 Logo Garden has their own easy to use DIY editor to make an awesome logo.
Making logo with Logo Garden is simple just search or browse their collection of images by industry and find the best logo ideas for business.
After you got right logo template click to edit and select the colors and fonts you want for new logo design.
You are also free to apply effects and layout until you're 100% satisfied to download your new logo.
Once you are satisfied create an account and download your logo.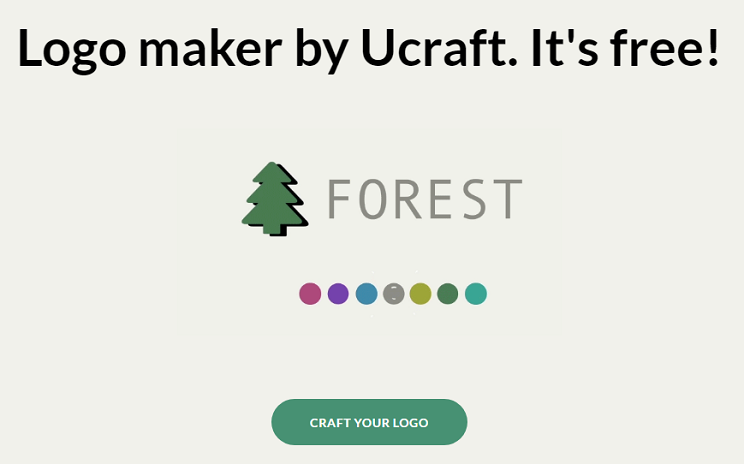 Logo maker by Ucraft is one of the best free logo maker app available online that you can use to create a free logo.
You can design a logo with the help of text and images and later can export that in a transparent .png file for future use.
The transparent .png file you downloads are in high resolution, therefore you can use that anywhere you want.
In short, it is one of the best free logo maker software out there you can use today.
#7. Logoshi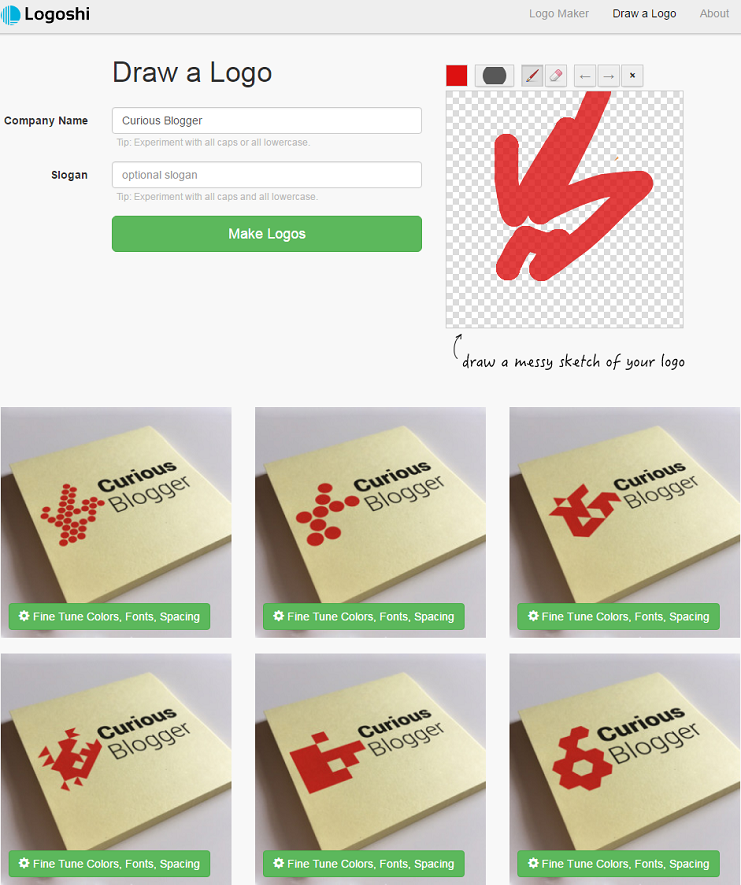 One of the most creative and best free logo design software to create a custom logo.
When you are using this tool, you don't need to hire a logo designer you can do it by yourself in few minutes.
If you don't satisfied with the logos it provides to you, you are always free to create your custom logo.
All you have to do is to sketch or draw what you'd like your logo to look like, enter your business name and it will automatically create a stunning logo for you in seconds.
It is a great free logo maker to turn your simple logo design ideas into great logo ideas without profession touch.
Final Thoughts!
Logo plays an important role in a business's branding. So, when you are making one make it great.
Everyone has their own taste when it comes to creating a logo.
You might don't like these free sites to create a logo in that case you can hire a logo designer from Fiverr or Upwork in affordable price.
By spending $5-$10 you can get a professional looking logo for your business or blog.
Let me know if you have ever used any one of these free logo design software before?