This is the guest post by Jessica.
Video marketing is a big deal and you can't ignore it. No matter what business you are in video marketing will always push your brand forward.
In fact, it the best and fastest way to reach your prospect audience. This is why 85% of business now have internal staff and resources to produce videos in-house.
Videos are everywhere whether it's Facebook, Twitter, Snapchat or Youtube. To be in the race you must have least one video marketing strategy for the biggest video platforms, otherwise your'e gonna loose the game.
Before we move ahead let's see…
Social video marketing is a new age marketing technique that involves promoting sales and increasing rate of conversion using a video clip.
Most people in the modern world want to get things down in a fun and creative way, people want to learn and have fun at the same time, that is where social marketing comes to play.
A perfect example of social video marketing is the BMW EyesOnGIGI campaign. In the automobile industry, the only way you can gain ground and stay around be consistent is to standout. Every brand comes up with innovative ideas to reach out to their targeted users every day .
BMW took advantage of Facebook's latest 360 video technology to make their campaign featuring Gigi Handid a success.
Social video marketing plays a vital role in creating positive emotional connection between the user and the seller.
Choosing whom to buy from is not just a mere decision, as it is influenced by the feeling and thoughts a user has towards the product and the person/company that offers the service.  
Sales can be improved if you make your targeted user feel you are the best and always available to attend to their needs in a creative way.
To understand it better way checkout the infographic below.

So, when you are going to build a social video marketing strategy for your business and boost your business as high as you can.
Share this article with others to let them know about the benefits of social video marketing.
Author Bio: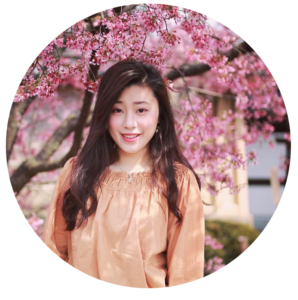 Hi there, my name is Jessica, used to work in Sony as an engineer, currently doing Masters in Networks Security from the Chiba University. If you
like my work
, please share with your friends!