This is the guest post by Shariq Toor.
Ask any writer or marketer what's the most important piece of your content, and most of them are likely to say the headline. There are good reasons for this:
Yes, headlines are powerful. They're revealing. They're influential. But if under performing content follows, your headline loses its luster. And what's worse is that your reputation as a thought-leading, value-inciting brand can suffer a critical blow.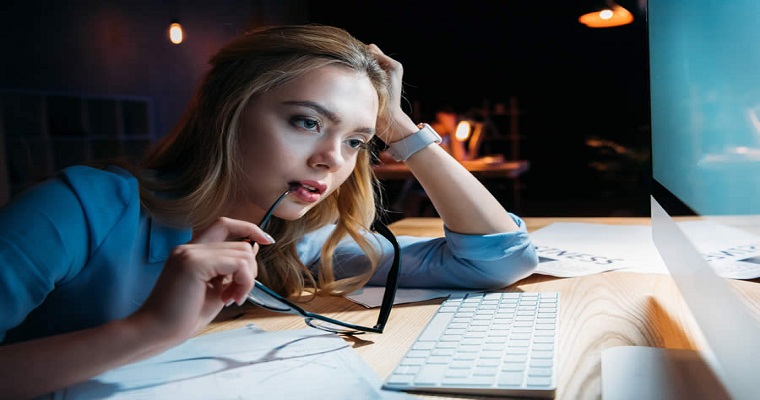 The High Standards of a Headline and the Effects of its Shortcomings
Spend a few minutes on your social media news feeds and you're likely to see a never-ending stream of click bait and formulaic titles that are begging to be clicked.
Is yours one of them?
If so, you might need to rethink the entire purpose of your content.
Why are you writing, anyway? Are you on a mission to see how many clicks/likes/shares you can get?
Is it because you simply like seeing your byline published?
Or, are you trying to provide real value to your readers in hopes of turning website visitors into customers?
If your goals are either of the first two, then don't worry too much about your headline/body copy alignment. Whatever you write will serve your intentions.
But if your content's purpose is to engage and educate, a good headline can prove more damaging than a bland one if your content isn't up to par.
Your readers look at your headline to gauge what they'll gain from reading your article. Once they commit their time to reading it, they expect to get what they came for. If your title doesn't deliver, you stand to lose your brand's credibility as a reputable information source.
That reader might come back, they might not. But you stand a better a chance of having them return if your content can do what it promises in the headline.
This isn't to say that click bait doesn't work, or that using a title generator or other "expert" formulas aren't effective. In fact, these tactics are quite successful at getting people to click into your article to see what's in store for them.
Some websites exist exclusively off click bait-style writing, and it's keeping them in business.
The problem comes from how others will view your brand if you use these techniques. Companies who want a reputation for offering insightful, helpful, relevant information will have a hard time building credibility if it looks like they're desperate for clicks and shares.
If you want to give your readers some real food for thought and keep them coming back for more, it's going to take more than a great headline.
Your content needs to be equally amazing. Otherwise, you'll go down in browser history for being the website that didn't help the reader solve their problem. And if that's the case, your potential audience will simply find someone else who can.
The 2 Golden Rules to Avoid Headline/Content Inequality
Committing the good-headline-bad-content crime is a serious offense, and will most likely land your content (and your brand) in isolation.
If you aren't sure how to keep your headlines on the straight and narrow path, these two simple techniques could be your saving grace:
Aim for honesty
When someone reads your headline, they should know exactly what to expect from your article, just like these:
In each of these headlines, viewers can anticipate what they're about to read, which can help them determine if it's worth their time.
However, that doesn't mean you can't create a little intrigue alongside your upfront titles, and these honest-to-goodness headlines prove it:
In each of these cases, readers can determine the content that lies within, but there's enough intrigue there to raise curiosity levels and see precisely what's being discussed.
Titles don't have to be boring to be effective. But if you opt for anything other than straightforward, make sure you do so honestly.
Don't force creativity
Being creative isn't something you can conjure up on a whim – it simply happens when it wants to. In fact, you could spend all day crafting the perfect title for your article, but creativity may never come.
If you happen to develop a catchy title for your article, enjoy it, revel in it, and pat yourself on the back. But don't try to force it, and don't while away your afternoon waiting for the creative bug to bite. If you do, you may end up with a title that's part creative, part nonsensical, and 100% ineffective.
Wrap Up!
Before you publish ANYTHING, even if you aren't a headline extraordinaire, it's a good idea to read your content with your title in mind to make sure the content lives up to what you've promised your readers.
Ask yourself if you'd be disappointed with the content after reading the title – if the answer is yes, either change the content or change title.
About Author