This is a guest post by Nikhil Makhwana.
Want to establish your personal brand as a Pro-Blogger?
If yes, then here are nine key factors that will help you build an effective personal brand as a professional webmaster.
The term "Personal Brand" has now become a buzzword in the digital marketing world.
So, what personal brand is?
Personal brand of any webmaster is how the people see them and how the people describe them just like they describe any famous people or brands.
This is a set of values and features those describe who they are and guide their choices in work and life of course. The personal brand is what makes them pro-blogger.
However, building an online business is not that easy. It needs intensity, hard work and an excellent deal of learning. Any webmaster will tell you that it is essential to love what you do, take advantage of your passion, work hard and never stop establishing your personal brand.
Because in this digital marketing era people love to do business with other people, not with the companies. So, building personal brand help, you lend credibility and authenticity to your online business, especially if that online business is you.
The past survey of Investopedia shows that trust in corporations and brands has declined currently and there so many people out there in the world who don't trust traditional advertising.
Hence, it is more essential than ever to build a personal brand that makes strong connections with the targeted audience. So are you in a search for establishing your personal brand like a pro-blogger here are nine of the key factors.
10 Key Factors to Establish Your Personal Brand like a Pro-Blogger
#1. Authenticity & Credibility
Authenticity and credibility can't be forced. It comes when your words and actions line up. To be authentic, it doesn't mean you have to promote yourself as being authentic.
To be genuine try to help your audience by curating and sharing content while asking nothing in return from your audience.
This will help you seen as genuinely and verifiably authentic. To grow your personal brand and online business authenticity and credibility is necessary.
#2. Consistency Is the Key
Developing your personal brand will progressively expand your online presence across some social media channels and marketing networks.
You can profile on different social media platforms and optimize them on a regular basis, this way you can present your personal brand.
Not only that also you need to make it easy for people to identify you, one great way is to run into other people who share your brand name.
You consistent image can help you avoid the confusion that people may have. You can do this by using your brand logo consistently while sharing something about your brand on social media platform.
Keep the same picture across all the social media platform and marketing channels, use consistent cover images across all the social media channels, same outfit and dress style like Steve Jobs.
Another meaning of to be consistent is how you communicate with other and how you leverage social media platform. It means you need to post on social media platform regularly and maintain your consistent personality.
Consistency is all about how your present your personal brand on social media platforms and marketing networks.
#3. Craft a Message that You Can Deliver On
Make sure your words in your profiles should support the high-level thoughts that you present in your headlines. If you express yourself as a visual problem solver and web developer, then explain that what is means regarding what you have done.
Remember to avoid big claims in your words that look and sounds good only on paper; you need to present yourself that you are prepared to back them up along with the evidence and examples.
#4. Share Your Story
The story is one of the power factors for anybody's personal brand. Because people love a story which is good. There is a reason behind this a story is so efficient and works well in traditional marketing. It creates an emotional and human connection.
With a great story, you can tell your audience who you are and what you stand for.
You can even share your journey from nothing to the greatness with your story. Storytelling could bring your personal brand a life, and even it strengthen your marketing strategy.
#5. Expertise
Your brand promotion and its value proposition will help you grab the attention of people. But remember it is your expertise that will make your audience follow you and stay engaged.
Most of the successful influencers try to focus on a particular niche. Within that industry, they present their expertise through the interviews, content marketing, direct engagement and public speaking.
So to expertise within your niche you need to develop your blow and consistently share high-valued content on your blog.
You can even share your post as a guest post on the relevant authoritative site in your niche.
You can also participate in the discussion on forums and groups on social media.
You can even build content in which you can give expert advice to your list subscribers. There are even social sites like Reddit and Quora on which you can answer the question as an expert.
#6. Maintain Visibility of Your Personal Brand
Visibility of your brand is another essential factor to grow your brand. For that, you need to promote yourself and market your personal brand online actively.
To maintain the visibility, the key is to be active and remain consistent.
There is no need for paid promotion if you are promoting your brand actively, organically and consistently by content marketing, community involvement, social media sharing and interviews.
#7. Value Proposition
To build your personal brand, it is essential that what you are offering to your audience. It is imperative that in the exchange of your audience time and attention you give serve that matters to them.
If you are a digital marketer, you can offer your audience marketing tips or growth hacking advice. Remember you need to communicate it very clearly so that your audience get it quickly and easily.
#8. Build Connection in your Niche
Making connection within your niche is an important part of establishing your personal brand. This way you can help introduce you to others in your industry and expand your network.
This way they will give a growing list of testimonials which speak directly to your character. Because testimonials and connection reviews are strongest trust signals and invaluable when your audience is doing business with you.
#9. Manage Your Reputation
To maintain your reputation, there are some services available on the web such as Brand Yourself and Klout to help you measure your reach and effectiveness of your digital presence.
Yes, there are some of the information that you can't control, but it is essential that your monitor what is being published that is attached to your brand name.
You can conduct through the Google search and even set up Google alerts for your brand name to be notified of any mentions that you may not be aware of.
#Bonus Tips
Building personal brand isn't a one-shot deal, you need to work hard and on a continuous basis.
With the time your ideas and strategies will evolve and change, so based on that modify and optimize accordingly.
Take advantage of social media tools.
Stay away from the social media conflicts.
Make use of hashtag when you share anything on social media channel.
Conclusion
These are nine key factors to establish your personal brand as a pro-blogger. If you have any other strategy that helped you build your personal brand, then do let me know by commenting here in the comment section below.
Author Bio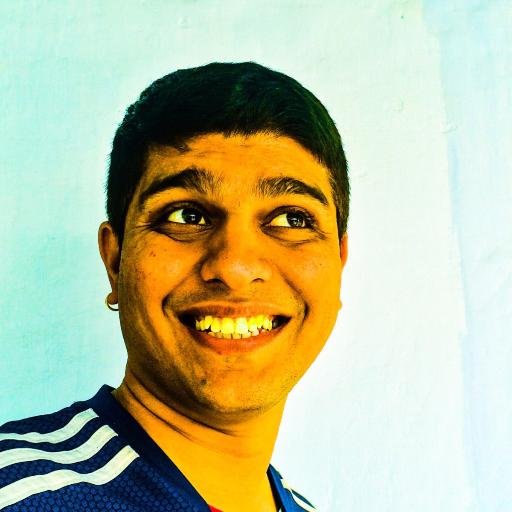 Nikhil Makwana is the co-founder of
BforBlogging
. He is a passionate blogger and turned blogging into a money making ideas for smart passive income. He loves to roam in the world of digital marketing and to explore countless destination to enhance his skills. You can catch him at popular food joints in Ahmedabad and also on
Facebook
,
Twitter
,
LinkedIn
,
Google+
and
Instagram
.