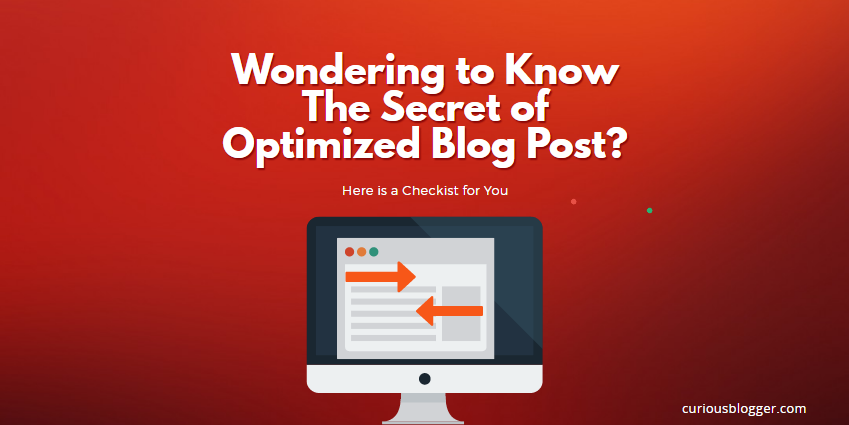 When it comes how to create a perfect optimized blog post, I'm sure you've heard enough about write an appealing title and using images, etc.
But, if you are looking for some serious tips to build a well-optimized post, then you'll love this post.
It's a simple checklist that will help you write a blog post that human and search engines both love.